A great vacation home requires a blend of important features: stunning natural surroundings, convenient nearby amenities, exemplary architecture, and an unspoken invitation to put your feet up and relax. Thankfully, Canada's vast and varied landscapes offer mountain retreats, lakeside recreation, and painterly skies. Here are some of the most prime locations for your future vacation home.
Niagara-on-the-Lake, Ontario

The Niagara region is a popular spot in the summer season: tourists are lured by the falls, but owners know the area is rich with far more than the undeniable appeal of misty boat rides. Vineyards and a bevy of culinary offerings will satiate even the most discerning palate. Bring a bottle back to your lakeside retreat for sunset as you mull over tomorrow's boating adventure. The community feel of Niagara is topped off with a great local love for the world-class Shaw Festival.
Canmore, Alberta

Situated just under an hour's drive from Calgary and only minutes from Banff National Park, Canmore is the ideal halfway point between city lights and resort-style living. The town offers homebuyers freedom from the "Need to Reside" clauses in place in both Banff and Jasper National Parks, while keeping the mountains in close proximity.

Enjoy this modern cabin in the woods and take in the seasons from your sunny balcony overlooking the Rockies. Golfers, meanwhile, can drop by the Les Furber-designed Silvertip Resort to play the par-72 course. Considering the sweeping vistas and opportunities for leisure and sport, it's no wonder Canmore is calling vacationers home.
Muskoka, Ontario

With more than 1,600 sparkling lakes located just two hours north of Toronto, it's no wonder Muskoka is such a popular destination for cottagers. Despite the influx of seasonal residents, Muskoka maintains a relaxed, secluded atmosphere balanced with fine dining and appealing boutiques. Enjoy boating, fishing, and swimming from a lakeside getaway, or take to the trails for a quiet forest walk just steps from your front door.
Tofino, British Columbia

For a true escape, voyage off of British Columbia's west coast and find the windswept beaches of Tofino. Tucked away on a beautiful peninsula within Clayoquot Sound on Vancouver Island, Tofino is a district best known for its wild landscape and ancient rainforest, but it also plays host to local artisans and excellent cuisine. The tides make it a popular surfing destination, but the stunning views and peaceful pace of island life holds appeal for all kinds of vacationers. Find your Tofino home among the trees in this waterfront estate, or take in the views from this 5,199-square-foot hideaway in the district's downtown.
Mont-Tremblant, Québec

Deep in the rolling Laurentian Mountains, the city of Mont-Tremblant is home to a year-round ski resort as well as a deep blue lake. Bike the nearby mountain trails from this palatial, rustic home, where six bedrooms and nine full bathrooms are spread across 8,500 tranquil square feet. For those who prefer watching sports to partaking in them, Mont-Tremblant plays host to a world-class racetrack, its own football team, and a Junior AA hockey team. Enjoy all the outdoor activities of summer, and, when the leaves turn, warm up in this five-bedroom ski-in/ski-out property and admire the region's stunning foliage.
When it comes to the best places to buy a Canadian vacation home, each of these five locations promises ample opportunities for engaging in sport, local culture, and relaxation. Weighing your options and considering a variety of neighbourhoods will ensure that you land on a vacation property you'll return to year after year.

Once you've found the one, keep your vacation home running smoothly with our tips for renting out your retreat in the off-season.

---

This blog post was first publised on July 27, 2017. This blog post was updated on July 17, 2019.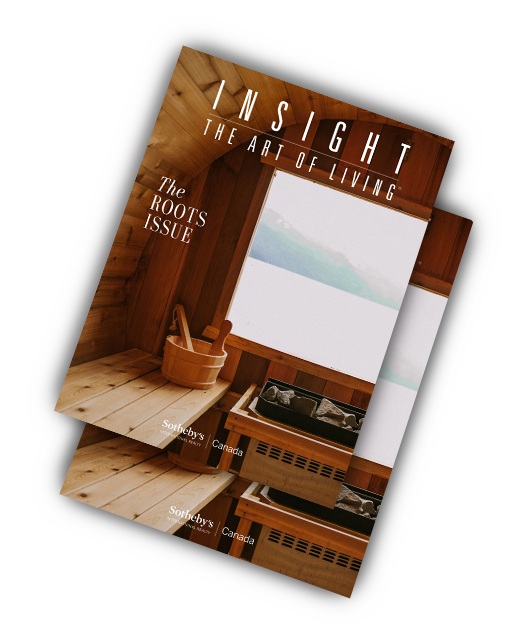 Receive your complimentary subscription to
INSIGHT: The Art of Living magazine