Filled with beautiful, spacious brick homes, the Annex offers a comfortable and relaxed vibe, even though it's located right in midtown Toronto. Bounded by Dupont Street to the north, Bloor Street to the south, and spanning from Avenue Road over to Bathurst Street, the vibrant neighbourhood is home to a mix of both families and University of Toronto students who can take advantage of the eclectic mix of local restaurants and shops. Some of the city's best museums are also right outside their door.
Places to Shop
Theodore 1922
The sharply dressed man in the Annex need only make a stop in Theodore 1922 to refresh his wardrobe every season. The boutique carries a variety of luxe labels including Z Zegna, Michael Kors, J. Lindeberg, and Samuelsohn. To get the right fit, there's an in-house tailor who can custom-fit pieces.
m0851
Originally based in Montreal, m0851 now has locations throughout the world including Toronto, Vancouver, New York, Paris, Antwerp, Tokyo, and Hong Kong. Their high-quality bags, accessories, leather garments, and outerwear are manufactured in Montreal using the finest materials. Designs are elegant, timeless, and durable, so you can enjoy them for many years to come.
Places to Eat
Sotto Sotto
Sotto Sotto serves well-made Roman dishes such as veal scaloppini and polpettone that has long made the Italian restaurant a favourite for Torontonians. But it's not just locals who love it; you can count on breaking bread beside celebs and pro athletes in town (not to mention hometown hip hop star Drake). With two decades in the industry, which includes surviving a 2014 fire that led to the restaurant relocating a few doors north of its original location, Sotto Sotto is here to stay.

Mistura
Food Network Canada fans will be familiar with Chef Massimo Capra, the exuberant chef who's been on Opening Soon and Chopped Canada. He opened Mistura with Paolo Paolini in 1997. Today the kitchen is run by chef Klaus Rohrich, who has worked in Mistura and its upper lounge, Sopra, for several years. The upscale Italian menu has devotees who return again and again for dishes like grilled octopus and red beet risotto, Capra's signature dish.
Things to Do
Museums
Delve into culture with the wealth of museums in the Annex. There's the Royal Ontario Museum, with the modern Michael Lee-Chin Crystal extension, at the corner of Bloor Street West and Queen's Park. Exhibitions include Dave Chihuly's glass masterpieces along with the art and history of tattoos. Just west of the ROM is the Bata Shoe Museum, where more than 13,000 shoes and footwear-related artifacts are on display. Other cultural sites include the Liss Gallery and Robert Mede Gallery.
Philosopher's Walk
When the sun is shining, take a scenic stroll along Philosopher's Walk, a pedestrian path that starts between the Royal Conservatory of Music and the Royal Ontario Museum. A part of the St. George Campus of the University of Toronto, the walk will take you past Victorian buildings and leafy, green spaces.
Casa Loma
Originally built by Sir Henry Pellatt in 1914, Casa Loma is one of the only castles in North America. Features include extensive grounds, secret passages, stables, towers and a tunnel. In the late 1920s it was a popular spot for parties, and it's been operating as a tourist attraction since 1937. Today the castle is home to musical performances, an escape room, two restaurants, and a gift shop. It also serves as a stunning venue for events and weddings.
Schools in the Area
University of Toronto
The Annex is rich in options when it comes to higher learning. The University of Toronto is the most funded university in the country for scientific research. Notable alumni include several prime ministers, Supreme Court justices, Governors General as well as members of the Group of Seven and many famous writers such as Margaret Atwood and David Cronenberg.
Canada College of Education
Looking to expand your language skills? One of the highest ranking language schools in the province, the Canada College of Education offers both full- and part-time courses. Languages range from specialty options such as French for children and English as a second language to general classes in Japanese, Spanish, and Persian.
The Royal Conservatory of Music
With a global reputation for musical excellence, the Royal Conservatory has provided musical education and certification to over five million people since its inception in 1886. Its Toronto headquarters, the TELUS Centre for Performing and Learning, features several performance halls and theatres. The Centre offers music classes to students of all ages and skill levels.
Ready to start searching for a home in The Annex? Start with Sotheby's International Realty Canada.
Photos: futureGalore / Shutterstock.com, Alain Rouiller, Theodore 1922, m0851, Sotto Sotto, Mistura, Gary Blakeley / Shutterstock.com, lt_paris, Canadian Tourism Commission (CTC), Pete Spiro / Shutterstock.com, Billy Wilson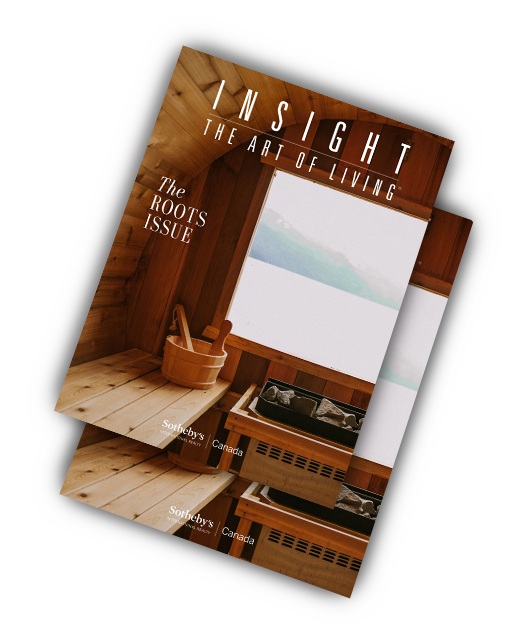 Receive your complimentary subscription to
INSIGHT: The Art of Living magazine