Sunnyside is one of Calgary's most historic neighbourhoods. Located on the north side of the Bow River, Sunnyside's boundaries are 10th Street NW, Crescent Road NW, and Centre Street N. Together with the neighbouring community of Hillhurst, the area is known as Kensington. The family-friendly community attracts urban professionals for its convenient proximity to downtown Calgary as well as its popular mix of nearby shops, restaurants, and amenities.
Places to Dine
Vendome Café
Located in the historic Vendome block in Sunnyside, Vendome Café uniquely blends old-world charm with modern design. From European-style baked goods and sandwiches to coffee and wine, there are tasty food and drink options for any time of the day. Drop in on Thursdays to enjoy live music from local artists.
Vero Bistro Moderne
Ranked as TripAdvisor's 2015 Travellers' Choice, this cozy bistro on 10th Street NW is known for their excellent brunch (don't miss the Eggs Benedict!). But Vero Bistro Moderne, which uses only fresh organic and locally sourced meat and vegetables, also serves rich lunch and dinner options that combine Italian and French cuisine.
Sunnyside Natural Market
For cooking your own meals, Sunnyside Natural Market has plenty of healthy and delicious food options and is a community favourite. The market specializes in local and organic produce, meat, and dairy. Within the market is Sidewalk Citizen Bakery, which offers up organic artisan sourdough bread, pastries, and more, all made from scratch.
Schools in the Area
Sunnyside is home to Sunnyside School, a grades K–6 elementary school that bases its creative learning program on the practices of schools in Reggio Emilia, Italy. Nearby is Crescent Heights, a high school with an international student program. Just outside of Sunnyside, there are a range of top private school options including Delta West Academy in the neighbouring Bridgeland-Riverside community.
Easy Access to Downtown Calgary
Various amenities make getting to and from Sunnyside easy. Calgary's light rail system (CTrain) has a stop in Sunnyside, connecting the neighbourhood directly to downtown. Residents can also walk or bike across the Peace Bridge, the LRT pedestrian bridge, or Louise Bridge.
Things to Do
Calgary Curling Club
With over 1,000 members, the Calgary Curling Club is one of the busiest in Canada. It offers classes for all ages as well as corporate events and private group instruction.
Riley Park
When the sun is out, spend an afternoon in beautiful Riley Park, located just across the street from Sunnyside's western boundary. The 9-hectare green space includes a cricket pitch, wading pool, and rock garden.
Prince's Island Park
Prince's Island Park is another scenic urban sanctuary that's popular among Sunnyside residents. A venue for events throughout the year (including the annual Canada Day celebration and the Calgary Folk Festival), it has a lagoon available for winter skating, canoe access to the Bow river, and a pedestrian bridge to downtown Calgary.
Discover available properties in this popular neighbourhood by visiting Sotheby's International Realty Canada.

Photos: BillLongstaff, Vendome Cafe, Vero Bistro Moderne, Stocksnap.io, Jeff Whyte / Shutterstock.com, Aleksandra Suzi / Shutterstock.com, davebloggs007, Richard Carter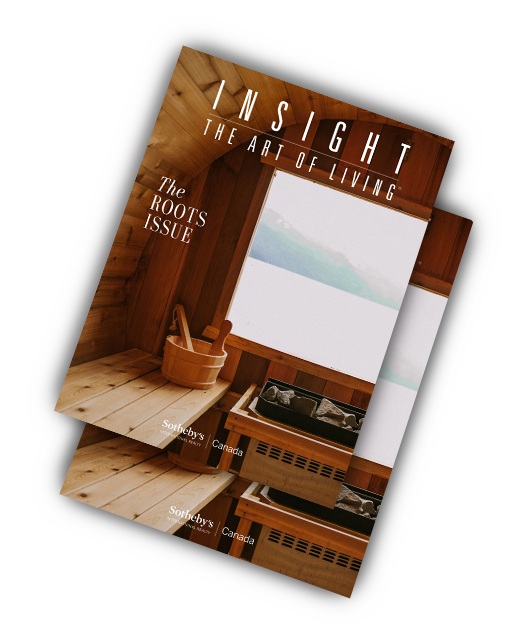 Receive your complimentary subscription to
INSIGHT: The Art of Living magazine