In the past couple of decades, Oakville has grown from being a small town not far from Toronto into an affluent suburb, attracting families and young couples alike. The draw? Its proximity to a prominent city (it's a mere 30-minute drive to Toronto), several top notch restaurants, an upscale shopping district, and a strong sense of community, to name just a few.

Places to Shop

Oakville Place

With close to 100 shops and services, Oakville Place is a convenient one-stop shopping centre for all of your needs, from banking and dental to books and apparel.

By Tocca

Oakville also offers a variety of upscale boutiques, including By Tocca. The downtown shop sells a selection of top designer brands such as Carmen Marc Valvo, Nicole Miller, and Sachin & Babi Noir.

To Set a Table

If you've been known to put your inner Barefoot Contessa skills to work in the kitchen, fulfill all of your cooking and hosting needs at the downtown Oakville shop To Set a Table. The boutique sells high-quality cookware like Swiss Diamond and Lodge pans, fine table linens, and more.

Baroque Inc.

A luxury interior and furniture design firm based in Oakville, Baroque has a design studio in Toronto and three showrooms around the world (in Toronto, Dubai, and Karachi) offering custom-made artisanal furniture. Baroque has partnered with several top international design firms including Eikon, Phillip Jeffries, and JF Fabrics.

Places to Eat

Cucci

Opened in 2007, Cucci offers fine Italian dining prepared with locally sourced ingredients. It's been ranked as one of the top 100 best restaurants in Canada. Local menu favourites include the venison short loin and tuscan kale.

Thai Smile

Just because you're out of downtown Toronto, doesn't mean you have to settle for mediocre dining options. Thai cuisine lovers in Oakville can get their authentic green curry, pad thai, and papaya salad fix at the posh Thai Smile in North Oakville.

La Parisienne Creperie

Located by Bronte Harbour, La Parisienne Crêperie was founded by two former Paris restaurateurs. The menu offers traditional French dishes, including Croque Monsieurs, ratatouille, and dessert crêpes. With bistro-style seating against a backdrop of Parisian artwork, the restaurant delivers authentic French charm.

Mye Japanese Restaurant

With dishes that range from the freshest sashimi to grilled fresh black cod, Mye also serves up a serene atmosphere and boasts close to 30 years of trusted food and service. In fact, the restaurant has become so popular, they've opened up another restaurant in Oakville, Mye 2 on Dundas Street.

Things to Do

Trails

With your kids or your dog, on bike or on foot, you can experience Oakville's many trails and parks including the Waterfront Trail that takes you through meadows and wooded areas. Along the way, you can view harbours, formal gardens, and the historic Cornwall Canal. Or travel through the Sixteen Mile Creek Trail, which runs through the center of the town—start at either side of Oakville Harbour and make your way to Lions Valley Park, where you can enjoy a picnic with your family by the river.

Golf Courses

Viewed as the "home of the Canadian open," Oakville features many greens of varying levels for golfers of all skills to enjoy. Glen Abbey Golf Club is a renowned golf course that is open to both the public and members (it's also home to the Canadian Golf Museum and Hall of Fame). Oakville Executive Golf features two courses in one location: Angel's View with nine holes, and Mystic Ridge with 18 holes. Those looking to perfect their swing can do so at Tee Zone Driving Range where there's over an acre of grass tee deck.

Oakville Centre for the Performing Arts

Opened in 1977, the Oakville Centre for the Performing Arts is the foremost professional performing arts venue in town. Situated in the heart of downtown Oakville, on Navy Street, the centre presents over 50 performances a year, including concerts, international artists, and award-winning musicians. It also serves as the stage for local performers such as the Oakville Symphony, Burl-Oak Theatre Group, and more.

Schools in the Area

Parents need not worry about getting good education for their offspring as Oakville has some of the best schools in Ontario.

Appleby College

Established in 1911, Appleby College is a private day and boarding school for students in grades seven to 12. It boasts a strong hockey program, with one of its teams winning the OFSAA Championship in 2011. Appleby alumni have even gone on to become senators and one U.S. Justice of the Supreme Court.

E.J. James Public School

Many Oakville elementary schools are top rated in the province based on Fraser Report rankings. E.J. James Public School, ranked as #3 in Ontario, is a single-track French Immersion school for grades one to eight. Based in southeast Oakville, the school offers a comprehensive academic program including French and English language arts, PE and health, and drama and dance. Its primary focus is on literacy and numeracy development, employing home reading programs to improve students' literary intelligence.

Should you want to make this comfortable, established town the spot to set down roots, Sotheby's International Realty Canada can help you find the Oakville home or condominium of your dreams.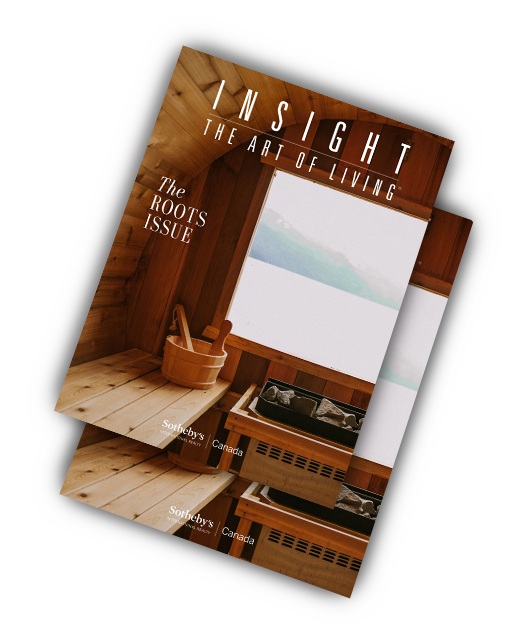 Receive your complimentary subscription to
INSIGHT: The Art of Living magazine