How exactly did a retired ship welder and a political science student end up making a business out of gorgeous gallery-worthy table art? Simple: they kept it in the family. Lance and Nikole Herriot are the father- daughter force behind Herriot Grace, an artisanal kitchenware shop in Toronto.

Lance's one-of-a-kind spoons are mini sculptures, each taking up to 14 hours to hand-carve from salvaged wood. Lance spent years making them purely as a pastime, never imagining anyone would want to buy one.

"He loves trees — their lifespan and what they mean for us in so many ways," explains Nikole, who grew up on a small hobby farm in Victoria, B.C., where her father still lives. Lance would rescue and recycle wood, like the stump of a razed roadside tree, to craft his objets.

After training as a pastry chef after high school (her craft shines through in her on-point food styling for the shop's website), Nikole pivoted to study international relations at the University of Toronto. Her dad then began mailing care packages — lots of spoons, to her.

"At some point I said, 'Dad, they're beautiful, but could I share them with people?' He thought they weren't worth anything, but he said I could if they paid for my student loans," recalls Nikole. She launched her shop that same year, in 2008.

Before long, Herriott Grace (the name is partly a nod to her great-grandma's favourite song, "Amazing Grace") had caught the eye of the style mavens at Toronto Life, S/ magazine and other glossies. And Nikole, who took all the photos for the store's website, was proving her own born- with-it artistic gift: a brilliant visual sensibility.

Today, Nikole is a food photographer alongside fellow shooter Michael Graydon, her partner in life and work. Like the plot line of a rom-com meet-cute, the two clicked when he snapped her for a Herriott Grace feature in Canadian House & Home. Now, the duo travel the world taking pictures for the likes of Bon Appétit, Dwell and Travel + Leisure.

The shop certainly has turned out to be serendipitous in more ways than one.

Here are the destinations — close to home and far-flung — that make Nikole's chic list.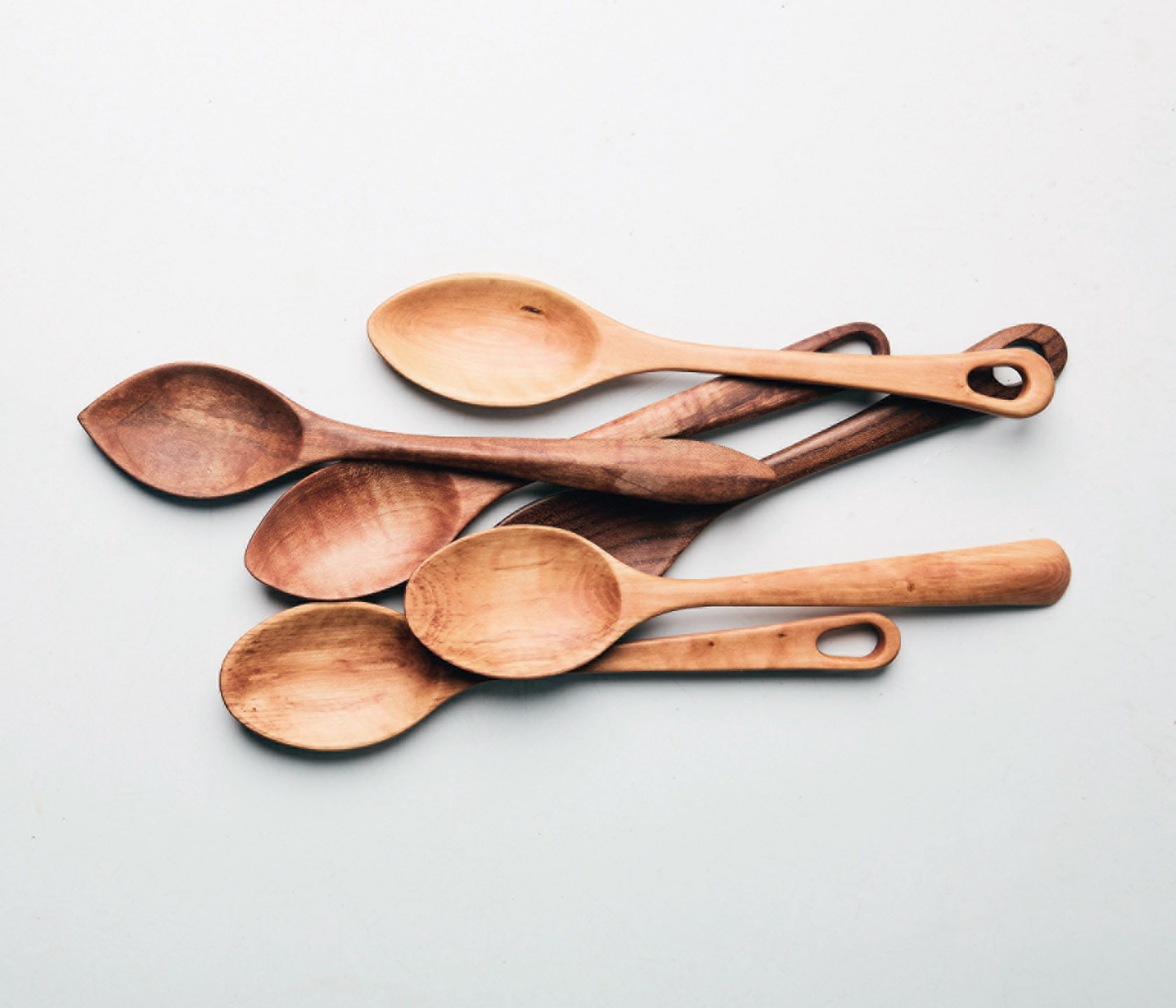 01 | HERRIOT GRACE

When not globe-trotting, Nikole is busy curating her online shop. "We don't sell anything mass-produced — it's all small makers — and I try to carry a lot of Canadians," she says. Favourites include black-glazed jugs crafted by Patrick Yeung in Toronto: Brit artist Sue Paraskeva's gas- fired porcelain/stoneware tableware; and, of course, the spoons (left), cheese boards and bowls lovingly hand-hewn by Nikole's father. Upcoming offerings will include the vases and other vessels from ceramicist Rachel Saunders in Victoria, B.C. Toronto (studio visits by appointment only); herriottgrace.com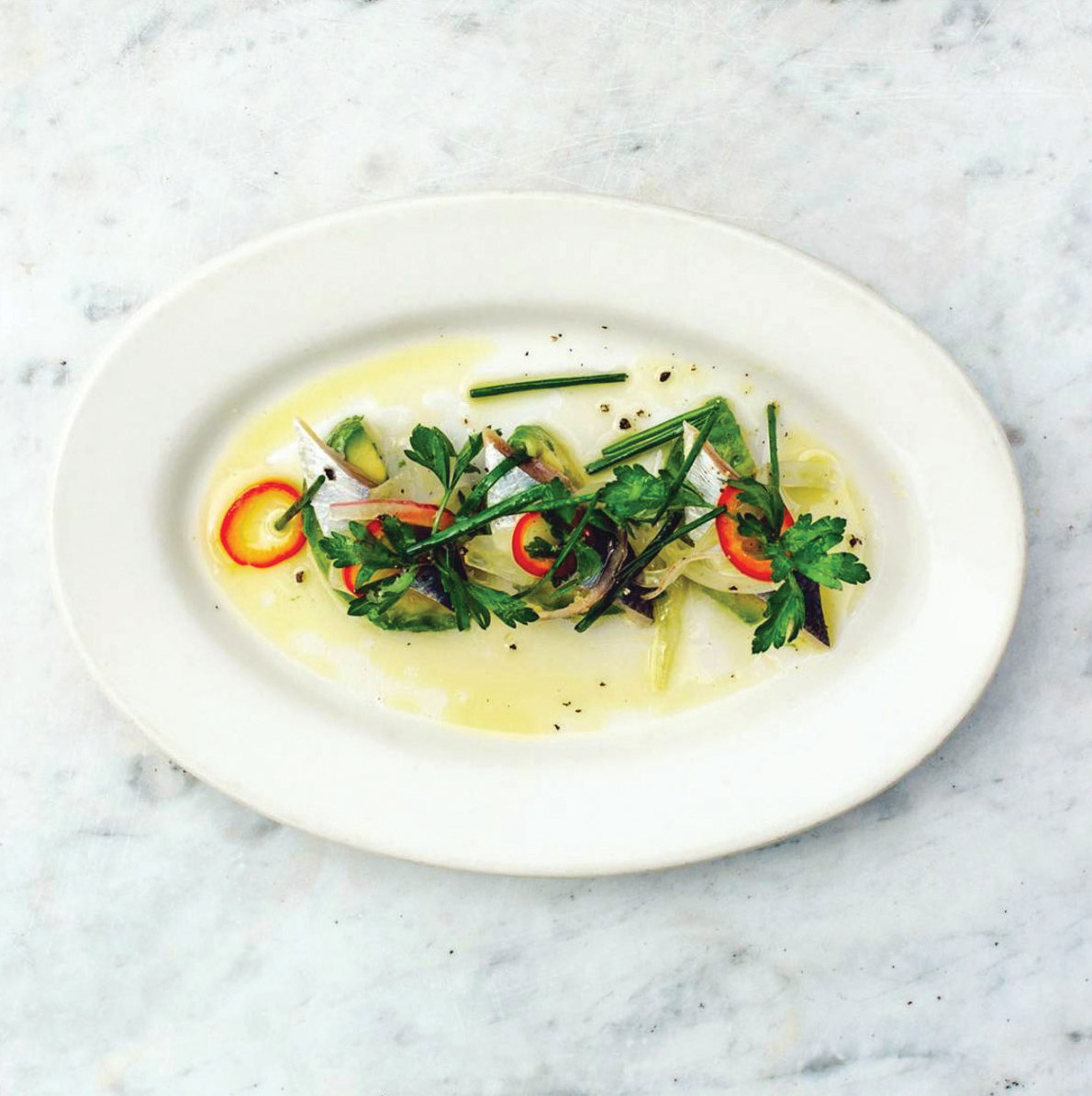 02 | GJELINA

One of the buzziest restaurants in Los Angeles, this veg-focused destination is celebrated for its Euro-Cali fusion fare and all-out gorgeousness (think communal wooden tables, Edison- bulb chandelier, beautiful people). "I love the Bloomsdale spinach salad, but everything [on the menu] there is great," says Nikole, who should know. She and Michael took all the photos in Gjelina's self-titled debut cookbook. Reserve well ahead. 1429 Abbot Kinney Boulevard, Venice, California; 310-450-1429; gjelina.com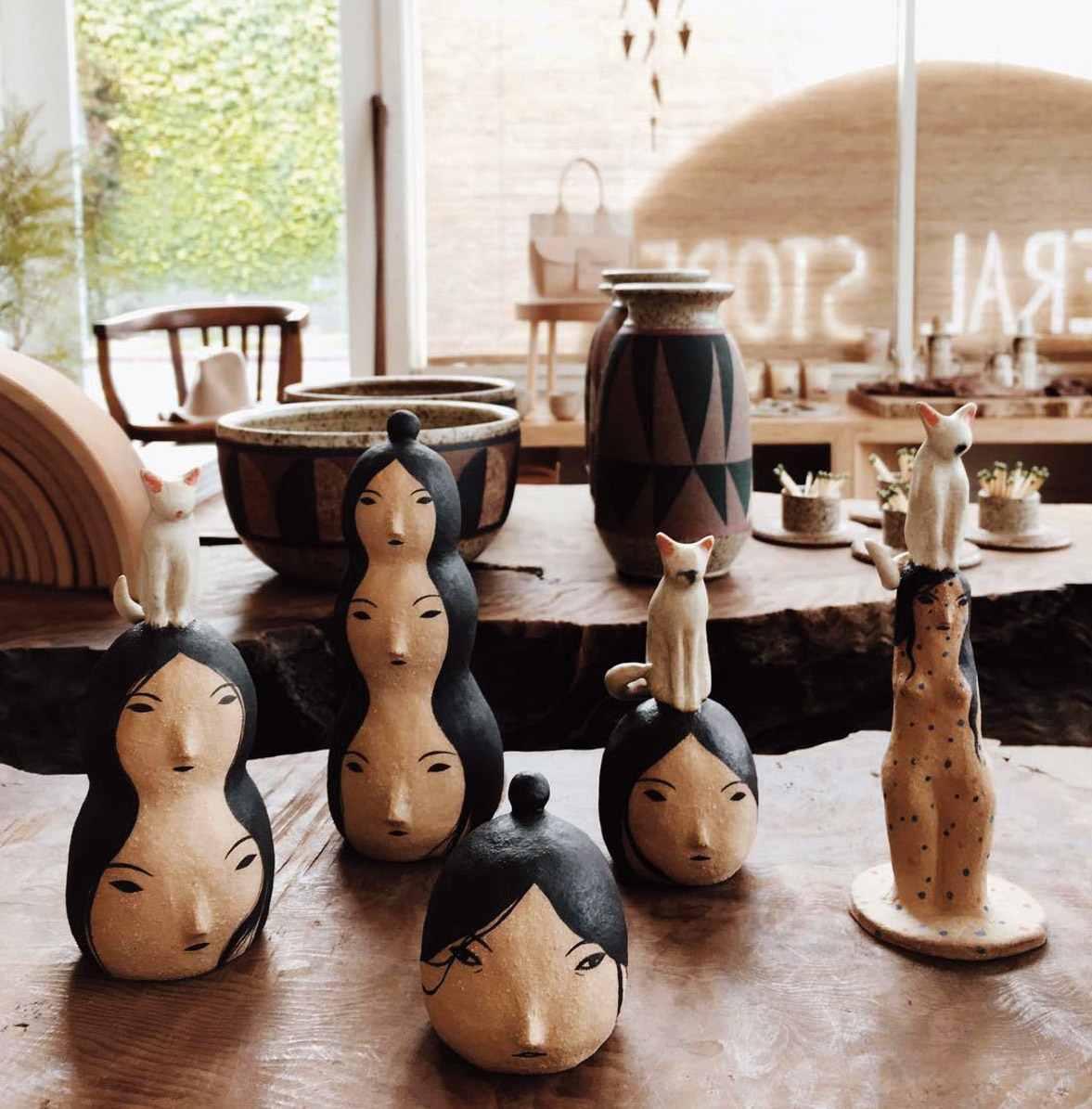 03 | GENERAL STORE

On Nikole's roster of fashionable shops is this L.A. purveyor of home goods, clothes and jewellery. Most merchandise is made by local Californian artisans, including the porcelain- spiked wall hangings from Heather Levine and the floating head sculptures (with whimsical facial features) from Rami Kim. The store is also a retro treasure trove. "My fave vintage tee is from General Store," says Nikole. 1801 Lincoln Boulevard, Venice, California; 310-751- 6393; shop-generalstore.com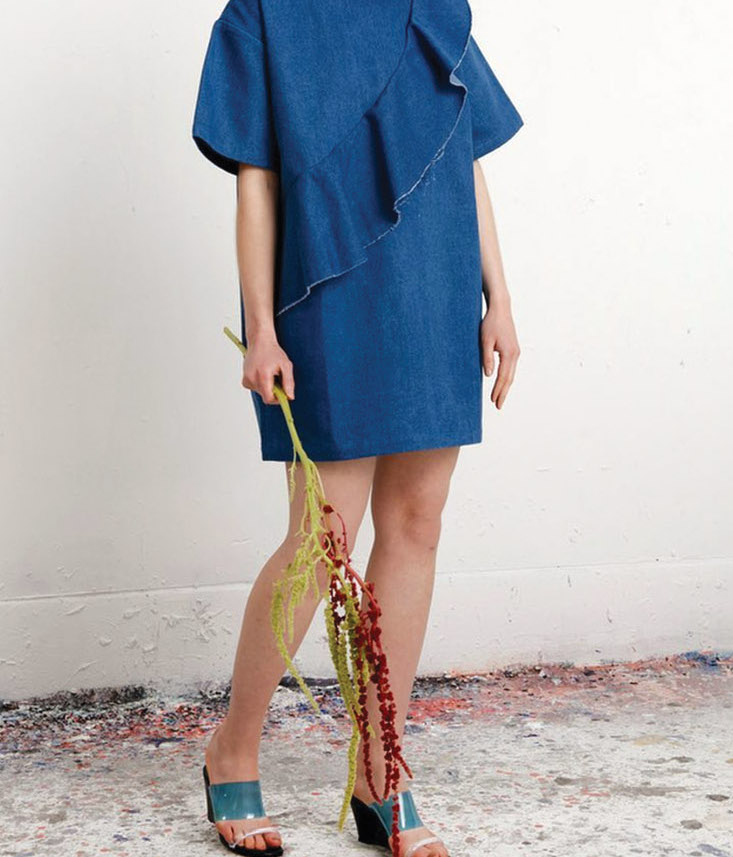 04 | ONE OF A FEW

Frequented by Vancouver's fashion-savvy, it's one of the first clothing boutiques to set up shop in Gastown, now a cool-hunter's haven. As the store name suggests, the chic offerings are chosen for their specialness. Clothing, footwear, bags and baubles are sourced from designers both local and global, whether well-known or emerging. Find labels like Vancouver's Muraco Wolfe, Toronto's Horses Atelier and NYC's Rachel Comey. 354 Water Street, Vancouver; 604-605-0685; oneofafew.com
---

By Wing Sze Tang – *This article originally appeared in INSIGHT: The Art of Living | Winter 2017

Photos: Nikole Herriott