Expert real-estate brokers share their tips with INSIGHT: The Art of Living on how to add value to an older home.


NORTH VANCOUVER

Older homes make up a small fraction when compared to new builds. "North Vancouver isn't that large a city," says Paul Boenisch, a real estate broker at Sotheby's International Realty Canada. "The restored heritage homes are typically done to a high standard and aren't radically different from each other. Coveted neighbourhoods with heritage homes are located in Grand Boulevard and Upper Lonsdale. Older homes with a smaller footprint can be found in central and lower Lonsdale but are usually set for demolition. "With housing prices so high, many buyers shop at the top of their budget without money left over to renovate," notes Boenisch. This, he points out, makes remodelled older homes highly desirable.

The Right Updates | Ensure that the home is structurally and mechanically sound. Check the plumbing, electrical, roof, siding, windows and furnace. "There's no sense putting in a gorgeous kitchen if the floors are uneven or the plumbing isn't up-to-date," notes Boenisch. There should also be a consistent look throughout the home. "Smaller renos sometimes yield mismatched flooring and design styles, and [buyers] may not be willing to pay a premium for improvements if they have to start over," he adds. Consider also adding a bathroom on every level and a master bedroom ensuite, as well as updating the kitchen and baths. Improve the outdoor space — say, the deck and landscaping. And, of course, everything in the reno should be high-quality.

Notable Renos | An Arts and Crafts-style heritage home located on Grand Boulevard sold in 2016 for well over its list price of $2.595 million, Boenisch reports. "It was attractive because the materials and colours complement the original style of the home," he explains. The house also sits on a 10,000-square-foot lot, which meant it had loads of potential. The owners remodelled the floor plan to reflect what buyers want nowadays — for example, incorporating ensuite bathrooms, walk-in closets, guest suites, plus luxurious finishes. Originally built in 1927 as a four-bedroom, two-bath home, it has been transformed into a five-bedroom, five-bath house.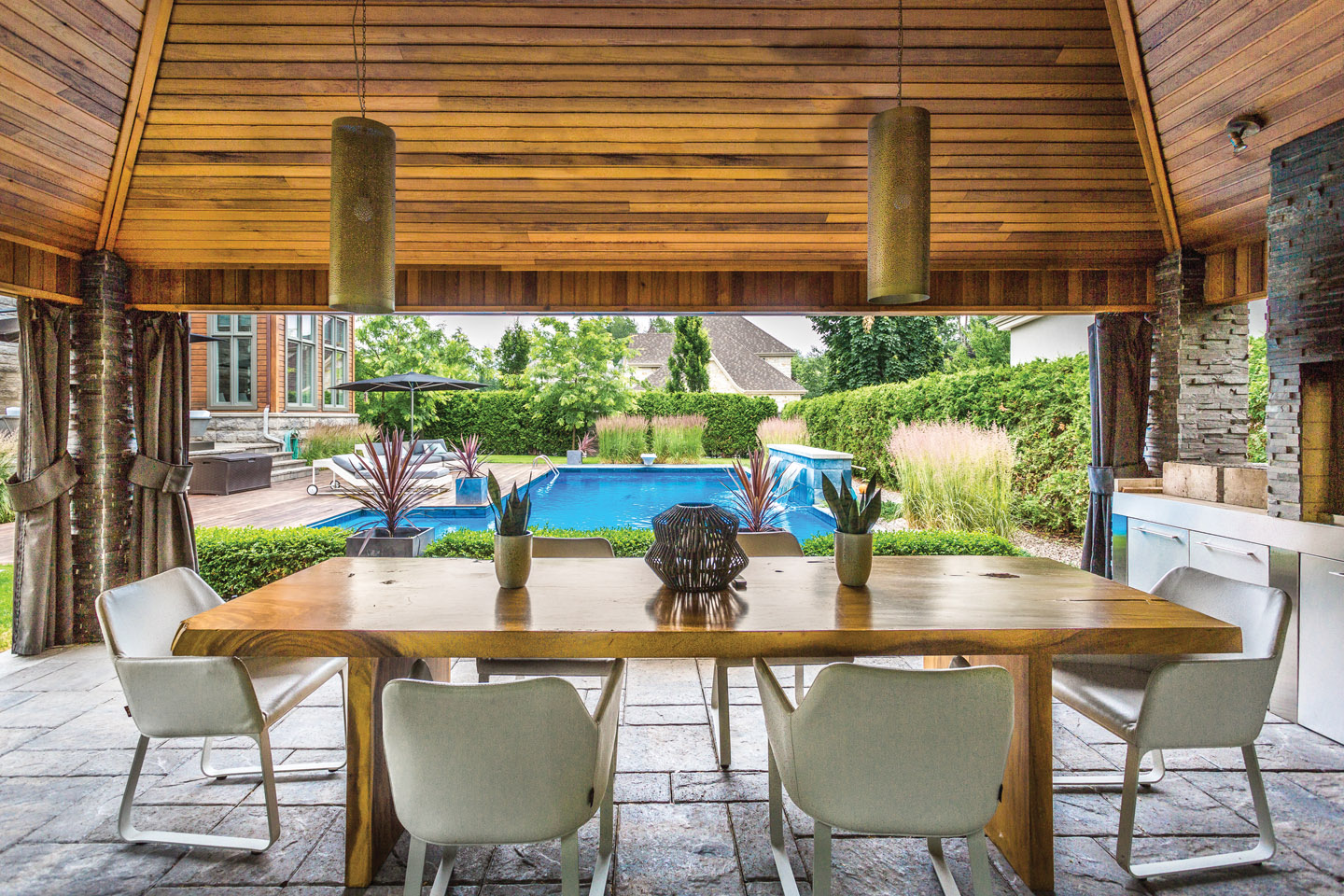 MONTRÉAL

Westmount, Outremont and the Plateau are upscale areas that have homes built from the 1890s to the 1940s. "Some buyers appreciate the historic value and style of these houses but in today's market, people like 'turn-key' homes where the bulk of the work is done," says Sacha Brosseau, Vice President of Brokerage for Sotheby's International Realty Canada. For those wanting to get their foot into one of these prestigious neighbourhoods, they should expect to purchase an older home.

The Right Updates | You'll get the most value if you retain the integrity and appeal of an older home. For example, beautiful and original wood floors, mouldings and stained glass. But you also need to ensure that the property's "mechanicals" are upgraded to modern standards, such as central air-conditioning or even wiring for a smart-home system. Kitchens and bathrooms should also be updated, but they can't be over-personalized, Brosseau cautions. "I've seen bathrooms practically made of gold, kitchens with flamboyant red counters and cabinets, and bedrooms where closets have been removed." Making the space too personal could make it difficult to find a buyer when it comes time to sell.

Notable Renos | Making updates to a historic home is taken seriously by local authorities. Says Brosseau, "Most municipalities require a home owner to submit detailed architectural plans for [the]city council to approve before work can begin, so renovations won't devalue the area. This includes permits for landscaping." Westmount gets top marks for merging a modern aesthetic to older homes while keeping their original charm. Buyers here do high-quality work.

CALGARY
A city younger than Montreal and Vancouver, Calgary has fewer century-old estate homes, but what they lack in numbers, they make up for in the variety of homes. "Much of Calgary was built post-World War II, so there are many modernist and mid-century houses from the '20s through the '60s designed by prestigious architects," says Richard Lindseth, lead architect at Calgary-based Richard Lindseth Architecture Inc. His firm has renovated many century homes in the prestigious neighbourhoods of Mount Royal, Elbow Park and Crescent Heights. "While most clients prefer building new, a select group still value the traditional qualities, prime locations and land holdings [that] heritage properties offer, and [they] are prepared to invest in them."

The Right Updates | Lindseth believes that a successful update needs to be genuine — keeping the home's historic appearance — while introducing all the modern amenities for current times. "An insensitive update or one that's too trendy tends to diminish or contradict the historical character and value," he explains. "It's worth investing to do it properly." On a practical note, mechanical updates for safety and energy efficiency, plus modern technology all add value to a home, adds Heather Waddell, a sales representative at Sotheby's International Realty Canada.

Notable Renos | Waddell cites two century homes on Prospect Avenue as successful updates. They were renovated from the studs up but still maintained the charm and original character of 1912, the year they were built. Lindseth favours a home on Sydenham Road that doubled its original size and has an elevator. "It succeeded by making the original and the new portions identical in historic detailing and carefully scaling the structure [so as] not to appear different from the street," he says.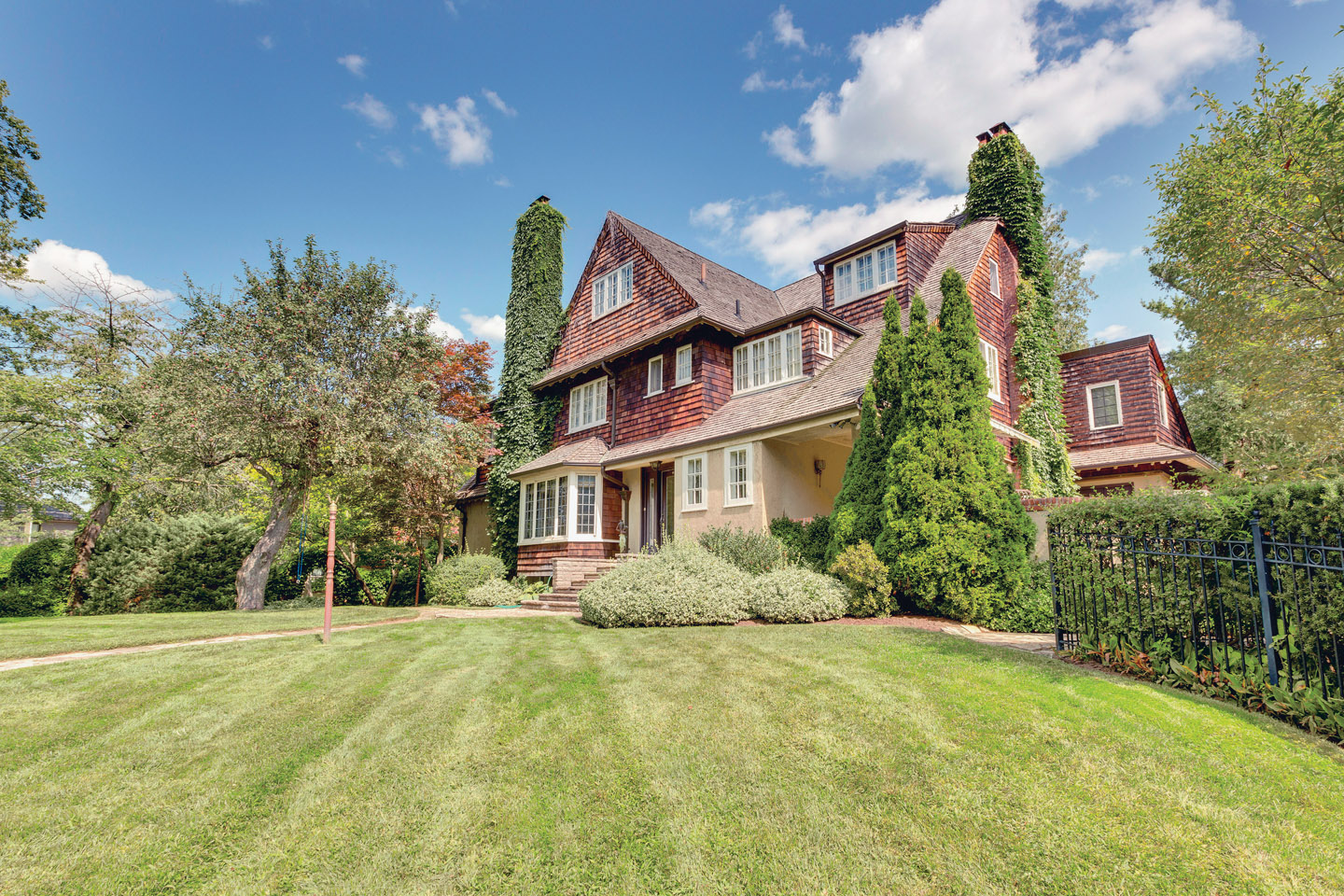 OAKVILLE

Proud and protective of its century homes, Oakville maintains a designated heritage district known as Olde Oakville, located downtown near the lake, plus a scattering of houses on Coronation Park, Morrison, Bronte and Ford Drive. Comprising a popular walking area, these quaint and charming homes have their fair share of admirers. But according to Alexandra Irish, senior vice-president of sales at Sotheby's International Realty Canada in Oakville, this popularity doesn't always translate into eager buyers. "Oakville has seen enormous growth in business and in population, and those who love heritage homes are few, with the majority gravitating towards new builds," she says.

The Right Updates | Given its more limited audience, historic homes need to be updated as much as possible, especially mechanics, like central heating and air. "People are already stretched when buying their home," Irish notes. "An older home can be intimidating, especially if they're not familiar with the upkeep [required]." Adding modern amenities are key — say, opening up passageways to create a family-friendly floor plan, building closets and incorporating ensuite bathrooms. But don't go too far, Irish warns. "The character and originality of these homes are still valued. If you remove too much, like the original hardwood floors, gingerbread trim or leaded glass, you can alienate the buyer who still wants to purchase a heritage home."

Notable Renos | Point O View, a famous lakefront home where writer Plum Johnson lived with her parents and was the inspiration behind her award-winning memoir, They Left Us Everything. "The author said that there was an energy [to the house] that allowed her to be very creative," says Irish, who helped Johnson with the sale of the home. Point O View's new owner kept the details that gave the house character and warmth, such as the covered veranda and the transoms, but he also added features that modern buyers were looking for, starting with high ceilings, ensuite bathrooms, walk-in closets, an elevator and a wine room — all attractive amenities for a successful resale.
---

By Tracey Ho Lung – *This article originally appeared in INSIGHT: The Art of Living | Winter 2017