The surrounding city lights, fine dining on your doorstep, and a short commute to the financial district—condominium living is chock-full of conveniences. But when it comes time to refresh your space or put it on the market, it can be a challenge to know where to focus your efforts. For those looking for a return on investment, these condo upgrades are worth the effort.
Go Granite

Minor kitchen upgrades are one of the changes that can bump your condo to the top of the list with buyers—while also boosting your asking price. Instead of a full overhaul, see where a modest refresh can take you: an instant lift can be found in a gleaming slab of granite or a cool stretch of marble.

Having taken years to form beneath the earth's surface, these materials lend themselves well to timeless design: granite's less porous surface is best suited to kitchen environments as it is less likely to stain, while marble in the bathroom makes for a luxurious accent. For those without the time for construction but with DIY savvy, paint can provide a workable alternative to a full countertop renovation, and swapping out the hardware on your cabinets can take a kitchen from so-so to standout.
Refresh Appliances

Because your condo is likely competing in a market flooded with new builds, upgrading your existing appliances is an investment that can influence your asking price—buyers are happier when they don't have to sink further capital into kitchen upgrades. Stainless steel is a perennial favourite, while matte black and appliances with connectivity features are on the rise; go classic to avoid alienating your audience. If your condo features mismatched appliances and a redo isn't in the cards, contact manufacturers about replacement panels to give your kitchen seamless style.
Bring On the Bathroom

Tied with the kitchen as the room with the highest upgrade ROI, bathrooms can go from commonplace to exceptional in a matter of a few tweaks. Soothing neutrals, clean, uncluttered surfaces, and recessed lighting are all a part of a valuable bathroom refresh. Swap out outdated faucets, add a rainfall showerhead, and change cabinetry hardware for easy updates that pack a punch. For a more ambitious retrofit, look into standalone bathtubs or a sauna installation to elevate the feel of your entire apartment.
Reflect on Flooring

Hardwood is still king when it comes to flooring. Oak, maple, ash, and cherry are popular choices—keep in mind that softer stains are best when appealing to a buyer. For tired parquet or exhausted linoleum, consider artfully-arranged area rugs to add some needed zest to your interiors. Don't overlook flooring when updating your home; warm wood floors transform a room into a home.
Step Up Your Storage

One of the common downsides of a condo's smaller footprint is a lack of effective storage solutions. Many buyers will be shopping with an eye to whether or not they fit in your space, meaning that every extra inch of storage counts. Empty closets can actually appear smaller than they are, so investing in attractive dividers and organizers can serve to make your condo appear larger. If your unit is short on closets, now would be the time to do a small renovation—additional elbow room can make your unit a contender. Don't overlook drawers and kitchen cabinets—the more everything has a place, the more clutter you avoid and the more your buyers might envision themselves moving in. And if you're staying put, you'll enjoy the benefits of a new and improved closet system in a space that feels perfectly curated.

Whether you're preparing for a move or settling right back in, you can reap the benefits of boutique city life by upgrading your home as you go. Peace of mind—and closing deals—await.
---

This article was initially published on August 29, 2018 and updated February 23, 2023.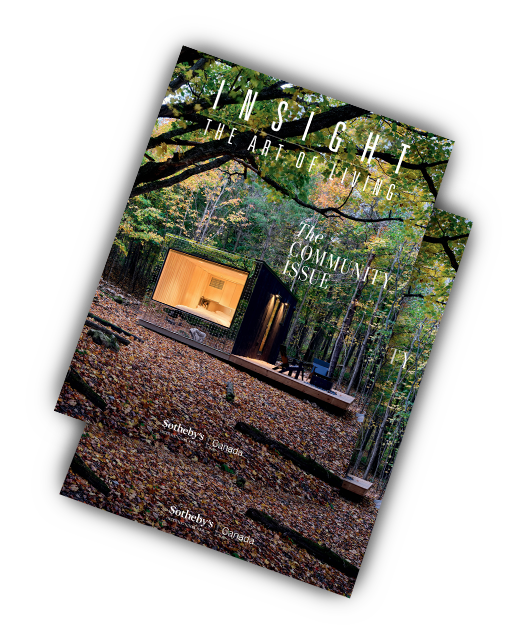 Receive your complimentary subscription to
INSIGHT: The Art of Living magazine