Now more than ever, people across Canada are acutely aware of how important it is to keep their families safe. From health to wealth, safety and security are paramount as we plan for the future and the future of our families and those we love. And like any goal, without a plan and the right support, the likelihood of success is simply a wish. Check out our top three tips for a little peace of mind.

ONE | Look for the right insurance protection.

Customized insurance protection hasn't always been readily available, often leaving assets and families underinsured and vulnerable. "We have the ability to customize the program based on the unique needs and lifestyle of our clients," says Davina Boulineau, associate vice president at TD Insurance Private Client Advice. The reality is that preserving generational wealth can be less of a priority when we are focussed on generating wealth. Choose a comprehensive, direct-to-consumer insurance service that includes not only the expected, including home, auto, watercraft, cross-border, and personal excess liability insurance — but a calibre of services that extends beyond that.

TWO | Search for simple sophistication

Designed to remove the complexity of understanding insurance and the need to purchase multiple products from different insurers, the TD Insurance Private Client Advice service helps to close the unintentional gaps in coverage that may leave people at risk when they purchase multiple insurance products across insurers. It is a natural go-to as Canada's first comprehensive, direct-to-consumer insurance service designed to provide coverage for high-net-worth customers' assets and their families.

THREE | Get expert advice

To help reach our goals, getting the experts involved is often a key component — we go to the doctor when we need medical support, so why not go to our insurance provider when we need guidance on how to plan for the future and protect our assets? "We've really put our clients at the heart of this. We've empowered our expert insurance advisors with underwriting authority, which independent brokers do not have," says Boulineau. TD Insurance Private Client Advice aims to offer current and future clients confidence that they're safeguarding their wealth and valuable assets so that they can focus on working for the future. Advisors work closely with clients to offer the protection they need for their most valuable assets through personalized insurance coverage.

The team has the experience to handle all aspects of a client's portfolios in areas that are often not sufficiently covered by conventional insurance policies, all the while keeping things streamlined and customized for the ultimate in service and care.

Want to learn more about TD Insurance Private Client Advice? Set up an appointment with an advisor at tdinsurance.com/privateclientadvice.

---

This advertorial was originally published in INSIGHT: The Art of Living | Fall 2022.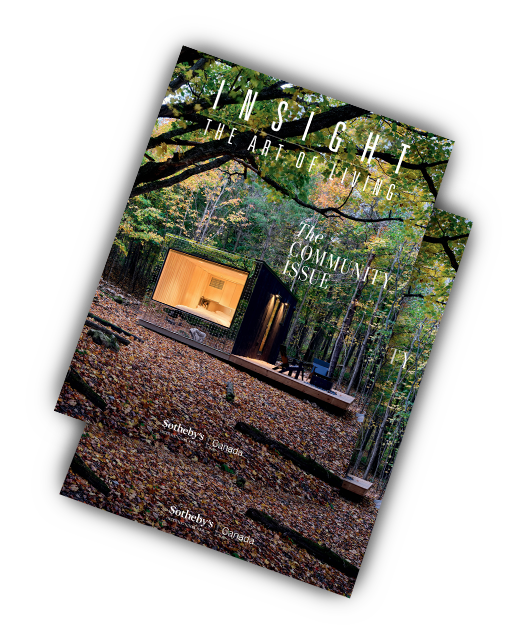 Receive your complimentary subscription to
INSIGHT: The Art of Living magazine