Arcana's escape to the wild is just what the city ordered. As we drive down the nondescript country road that borders a swath of dense, lush forest in southern Ontario, my husband and I scan the flora for the small yellow sign — demarcated with just a tree illustration —denoting the proper turn into the thicket.

If that all sounds rather mysterious, that's the point. The exact address of the first cabins by Arcana, which began welcoming guests last summer, is a secret until you've booked your two-night stay. But as a clue, it's roughly two hours northwest, and a world away, from Toronto.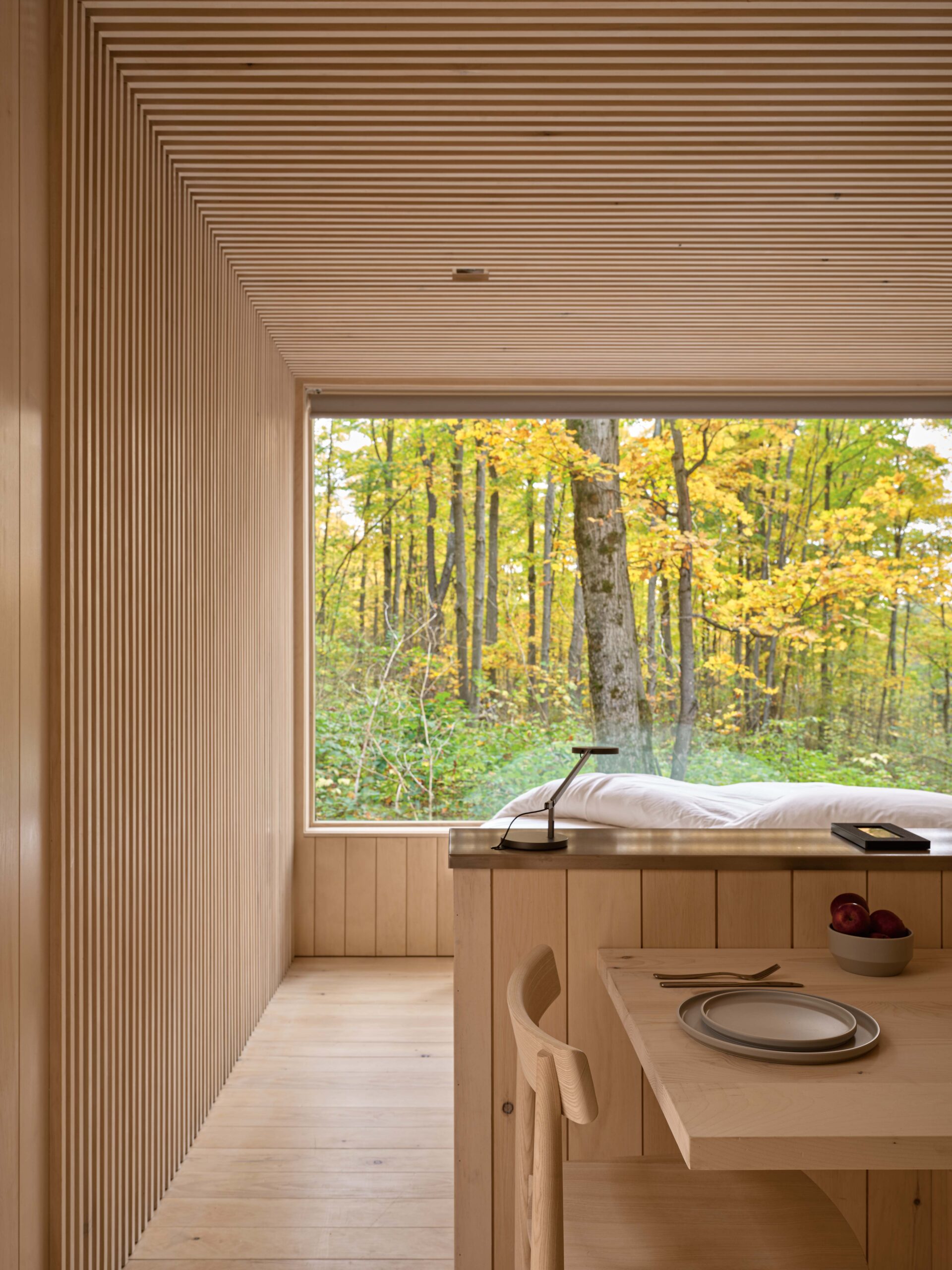 Our sense of finding a hidden haven sets in as soon as we steer into the woodland, all sounds quieting down to simply birdsong. We glance over to view what could be mistaken for installation art — an almost-camouflaged structure that seems both part of the landscape and completely out of place, in the best of ways.

Dreamed up in collaboration with Vancouver-based architecture and interior design firm Leckie Studio, the lodgings —three spaced-apart cabins in this location— mirror nature, literally, with their reflective exteriors, while the sleek look announce they're a modern invention.

Intended as a self-guided immersive retreat, Arcana is tailor-made for stressed city dwellers in desperate need of wellness in the wild but not eager to rough it with spartan tents and camping bags. "This is an on-ramp to nature for people who live in urban environments," Arcana co-founder Felicia Snyder explains later. "You're coming to, more or less, surrender yourself to Arcana." It's a stylish entry point for those who enjoy hot showers.
With a few clicks on a digital keypad, we unlock our hideaway, a 275-square-foot cabin resembling a minimalist hotel room with an interior of smooth, blond wood. It's outfitted with everything one might require to hide out for a weekend — a snug bed, an equipped kitchenette and a bathroom with a rainforest shower. The shower is kitted out with Sangre de Fruta's luxe botanical toiletries, the cedar-rich scent, Garden of Earthly Delights, another nod to nature.

Even our compact fridge comes stashed with chef-calibre meals, including white bean cassoulet with striploin steaks ready to grill on our own outdoor fire pit. The seasonally articulated dishes are an optional add-on, offered through Arcana's new partnership with Bruce Wine Bar (located in the town of Thornbury, northwest of Toronto), so guests need not worry about schlepping groceries (hardly a meditative way to start a weekend).

Framed by the floor-to-ceiling window directly in front of the bed is the cabin's star attraction — the surrounding deciduous forest, with nary another soul insight. Once we settle in for the night, we slip on eye masks and cue up the signature"sound journey" on the Sonos speakers, an almost-mystical 50-minute guided meditation that lulls us to sleep.

"Welcome to this supernatural place," the voice intones. "We're about to embark upon a deep listening experience, a sonic voyage through emotions, memories and visions…"

It's a popular feature that ties into Arcana's wellness vibes, and Snyder tells me an overwhelming majority of guests take the time to tune in. As the team considers the next Arcana property(more on that later), they plan to deepen their on-site programming. "Leaning into sound is an area we're quite excited about," Snyder explains. "It's a really beautiful experience and doesn't require screens. It's such an elegant way to get into technology, but not have it distract from your surroundings."

Nature has a little show for us the next morning, dousing the greenery with an abrupt summer storm, the kind that's strangely soothing, from the coziness of indoors. Ducking raindrops, I make a beeline for the Finnish-style dry sauna, which is set apart from all the cabins but just a quick walk away, on the trail. Warmed to the core,I relish a rare luxurious moment of solitude with no distractions, and silently take in views of the forest all around me.

By afternoon, the weather has cleared, and we decide to hike an hour-long loop on the grounds — a total of 15 kilometres of marked trails. It's soon apparent that we're not strolling through your average park. I startle from the unfamiliar calls of some unidentifiable woodland creature, and lurch from a snake whipping across our path. My senses feel on high alert.

If the experience here is an invitation to reconnect with nature, we do just that.

It's a concept that clearly resonates. Arcana's cabins are booked up many months in advance, but more will soon be on the way. Snyder gives me the scoop that Arcana will soon announce its first expansion site— 30-plus cabins, on a magical (and, yes, still-secret) site in Ontario, within driving distance of Toronto.

When it's time to head back to the city bustle, I can't say I'm ready to brave the untamed backcountry next time. But I'd happily return here to dabble, gently, in the landscape that awaits.

Note: The safety of birds is a priority at Arcana. A pattern of plus signs — anti-collision window markers by Feather Friendly— adorns the cabins' stainless steel exteriors.

---

By Wing Sze Tang – *This article originally appeared in INSIGHT: The Art of Living | Fall 2022.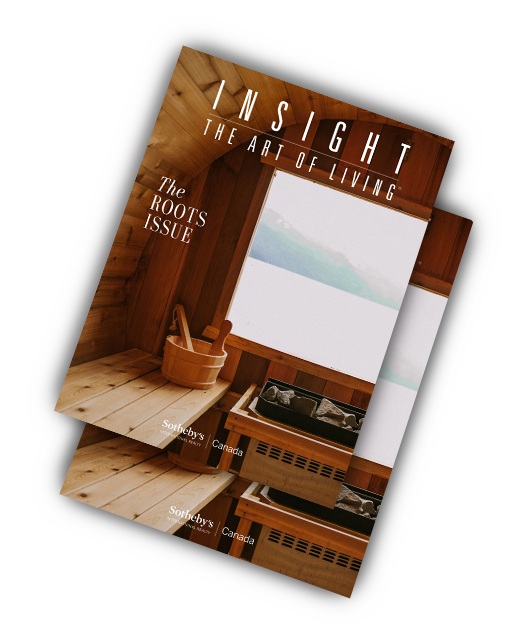 Receive your complimentary subscription to
INSIGHT: The Art of Living magazine