While there are many factors to consider when looking to purchase a home—price point, proximity to good schools, walkability—one very important aspect not to overlook is the overall safety of your future neighbourhood. Vancouver continues to top the list of the world's most liveable cities, due in no small part to its pride of place in perennially safe Canada.

In addition to its wealth of beautiful houses and variety of unique, desirable amenities, Vancouver is seeing a decrease in crime rate, and the west side of the city also boasts the highest levels of safety in the city. Here are five neighbourhoods that are the safety cream of the crop.
South Cambie

This centrally-located neighbourhood on Vancouver's west side has undergone major transformation over the last decade, thanks in particular to the construction of the SkyTrain's Canada Line ahead of the 2010 Winter Olympics. Despite the addition of a rapid transit route connecting downtown Vancouver with the city of Richmond and Vancouver International Airport, this area of the city had the lowest reported crime statistics in 2017. Unlike some of the more secluded areas in this affluent part of the city, South Cambie is particularly desirable for its highly-walkable shopping district, known colloquially as the Cambie Village, and its proximity to the downtown core, as well as other trendy neighbourhoods.
Arbutus Ridge

As the name may suggest, this west side enclave offers mature, tree-lined streets and a family-friendly feel. The large lots in this neighbourhood mean plenty of single family residences, and abundant parks make it a pleasantly walkable area. While it doesn't have as lively a shopping district as neighbouring Kitsilano or Kerrisdale, the influx of new condominiums and grocery stores in the Arbutus Ridge area suggests it's an up-and-coming spot for young professionals looking to settle down.
Shaughnessy

With a long history of housing Vancouver's wealthiest, Shaughnessy is a neighbourhood replete with stunning heritage homes, many of which date back to the early 20th century. Spacious lots and a highly residential focus mean this exclusive neighbourhood is quiet and stately with very low crime rates. Large trees and high hedges offer a great deal of privacy and peace of mind for residents. This classic four-bedroom home is a perfect example of the landscaping and unique character homes available in this neighbourhood.
Kerrisdale

Popular among retirees and university students alike, Kerrisdale offers a bustling shopping district with a mix of long-standing local businesses and upscale chains, as well as great schools and tree-lined residential streets. With the fourth lowest number of reported crimes in the city and a quaint, small-town charm, Kerrisdale provides a mix of heritage homes and new builds perfect for raising a family—no matter your personal preference of modern or older home—and convenient proximity to Vancouver's core.
West Point Grey

Chic and secluded, with stunning waterfront views and quiet beaches, West Point Grey is one of Vancouver's most desirable neighbourhoods. Close to trendy Kitsilano and the forested Endowment Lands surrounding the University of British Columbia, there's no shortage of things to do, but it remains quiet and comfortable thanks to its designation as primarily residential. Whether you're looking for a beautiful, contemporary home or a unique heritage property, this safe and walkable community remains one of Vancouver's loveliest to call home.

These five neighbourhoods in Vancouver's west side topped the list in terms of low crime, making them easily some of the safest places to live. Whether you prefer to reside closer to the downtown core in South Cambie, Arbutus Ridge, or West Point Grey, or further south in the affluent areas of Shaughnessy or Kerrisdale, your Vancouver home purchase is one you can rest easy about.
---

Photo Credits: inacioluc / Shutterstock Inc., Mariusz S. Jurgielewicz / Shutterstock Inc., Sotheby's Realty, Sotheby's Realty, Sotheby's Realty, Arnold C / Wiki Commons, Sotheby's Realty

Live in a city with a falling crime rate; find your next Vancouver home from among these luxury listings and feel secure in your investment.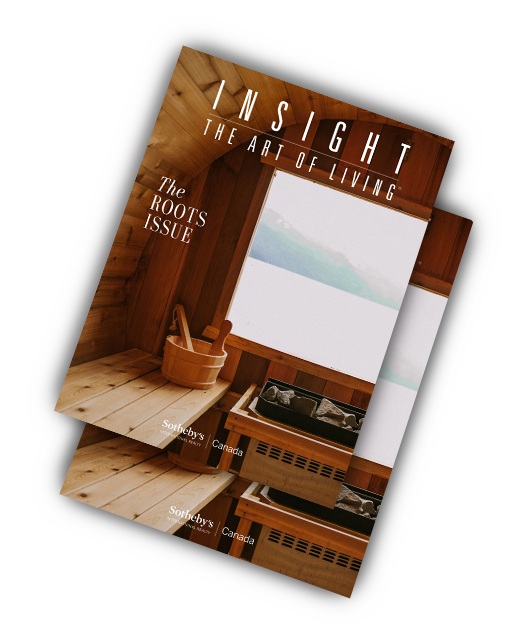 Receive your complimentary subscription to
INSIGHT: The Art of Living magazine