The state of the restaurant scene has never been more exciting in Canada than it is right now. There are currently 98,000-plus restaurants across the country offering an incredible range of global flavours — an especially impressive number when you consider how notoriously tough it is to run a successful restaurant. In such a competitive business, it takes more than just great food to thrive. The best chef-owners share their hard-earned knowledge — learned through navigating the ups and downs of owning a restaurant — by nurturing young talent and setting the next round of chefs free to spread their gastronomic love.

Chef David McMillan, co-owner with Fred Morin of three wildly popular Quebec restaurants (Joe Beef, Liverpool House and Le Vin Papillon), sees it as his duty to foster young talent and is fiercely proud of his fledglings. Grant van Gameren, perhaps Toronto's most revered young restaurateur — with interests in seven (and counting) immensely successful restaurants, including his first and most famous solo project, Bar Isabel — actively encourages his protégés to pursue their dreams, often partnering with them to help open their first restaurants. Quetzal, for example, which opened early in 2018, is a partnership between van Gameren and two young chefs that he'd originally brought from Montreal to work at his Mexican restaurant El Rey.

A strong family is watching it grow — some move on to open their own establishments, while others hone their skills as head chef at some of the most successful boîtes in cities big and small from coast to coast. Bar Kismet is run by Annie Brace-Lavoie and Jenner Cornier (who fell in love while tiling the floor at Bar Isabel before it opened in 2012) — one of the next-generation restaurateur duos to take their learning and run with it. "I gave them advice on how to get Kismet up and running, and it's satisfying to see elements of Isabel on their menu but with their own unique twist," says van Gameren fondly. "I look forward to eating there. It looks beautiful."

A love story forged over food and a brand-new restaurant to carry the tradition forward…This is surely the purest expression of what hospitality is all about — the recognition and celebration of culinary prowess passed along to be shared in kind.

1. David McMillan & Fred Morin – Montréal
Co-Owners
Joe Beef (opened in 2005)
Liverpool House (opened in 2007)
Le Vin Papilon (opened in 2013)

David McMillan and Fred Morin have been featured on Anthony Bourdain's last two television series —The Layover and Parts Unknown.

2. Leigh Roper – Montréal
Chef
Foxy (opened in 2016)

In 2016, Chef Leigh Roper participated in Omnivore Montréal — which is part of the global Ominivore food festival that is focused on "jeune cuisine" — where she taught a master class.

3. Alexander Cohen & Raegan Steinberg – Montréal
Co-Owners
Arthur's Nosh Bar (opened in 2016)

Arthur's Nosh Bar is owned by Alexander Cohen and Raegan Steinberg, native Montrealers committed to offering Jewish classics, including matzoh ball soup and blintzes.

4. John Bil – Toronto
Co-Owner
Honest Weight (opened in 2015)

John Bil met David McMillan and Fred Morin in 2000 and 2005 and helped them open Joe Beef. The restaurant industry mourned Bil's passing in January of this year.
Ryan Gray, half of the Nora Gray duo (the other being chef Emma Cardarelli) was the sommelier at Liverpool House before starting his own venture.

6. François Côte – Granby, Quebec
Co-Owner
Restaurant L'Impérial (opened in 2011)

Chef François Côté studied music at the Université de Montréal before shifting his talents to the kitchen.

7. Jen Agg & Grant Van Gameren – Toronto
Co-Owners
The Black Hoof (opened in 2008)

Black Hoof was one of the first "nose-to- tail" restaurants in Canada. Jen Agg has gone on to open Grey Gardens and most recently, Agrokil in Montreal with indie rock band's (Arcade Fire) Win Butler and Régine Chassagne.

8.Grant Van Gameren – Toronto
Owner
Bar Isabel (opened in 2013)
Bar Raval (opened in 2015)

Grant van Gameren is connected to several restaurants in Toronto, including Harry's Charbroiled, Tennessee, El Rey and, new in 2018, Quetzal, in collaboration with Kate Chomyshyn and Julio Guajardo (who worked with van Gameren at El Rey).

9. Colin Tooke – Toronto
Co-Owner
Grand Electric (opened in 2011)

Colin Tooke and his business partner, Ian McGrenaghan, run Grand Electric, Electric Mud BBQ (in Parkdale) and Grand Electric Muskoka (in Port Carling).

11. Anne Brace-Lavoie & Jenner Cormier – Halifax
Co-Owners
Bar Kismet (opened in 2017)

Annie Brace-Lavoie (who worked at Montreal's Liverpool House and Nora Gray) and Jenner Cormier brought their kitchen and bar skills back to Cormier's hometown, Halifax.

12. Brandon Olsen – Toronto
Co-Owner
La Banane (opened in 2016)

La Banane co-owners Brandon Olsen and Sarah Keenlyside also own CXBO, a gourmet chocolate shop in Toronto's Kensington Market.

13. Michael Angeloni – Toronto
Co-Owner
Amano (opened in 2017)

Michael Angeloni worked with Tooke at his family of restaurants, and Toronto institution Splendido.
---

By Dick Snyder – *This article originally appeared in INSIGHT: The Art of Living | Spring 2018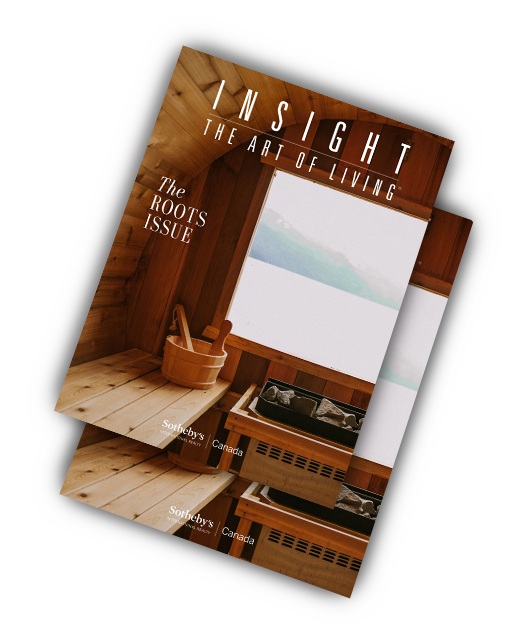 Receive your complimentary subscription to
INSIGHT: The Art of Living magazine