The largest city in Québec and the second largest in Canada, Montréal is a dynamic cultural epicentre and commercial hub. Founded in 1642 as a missionary colony and rising to prominence in the fur trade, the Montréal of today is known for its Old-World charm and innovative spirit: the city played host to the first Olympic Games held in Canada, and features boundary-pushing structures built by architects like Moshe Safdie for the 1967 World's Fair.

This cosmopolitan municipality offers the tastes and architectural stylings of Europe to its visitors, and is a worthy destination for luxury travel. Explore the stops to make and the experiences to have during your stay in la belle province.
Where to Stay

Hotel Le Crystal

The result of a collaboration between two local businessmen, Hôtel Le Crystal is a five-star boutique hotel located steps from the Bell Centre. Here, you can expect the best of Montréal: enjoy personalized service thanks to the hotel's attentive staff, unwind in the Swedish sauna, and take in panoramic views of the skyline from the indoor saltwater pool or sundeck hot tub. In the evening, return to one of the property's spacious suites, remodelled in Spring 2019 to celebrate the hotel's 10th anniversary.

The suites feature bold design, while the hotel's elegant meeting spaces and the new Siam Centre-Ville restaurant are sure to please travellers of all tastes.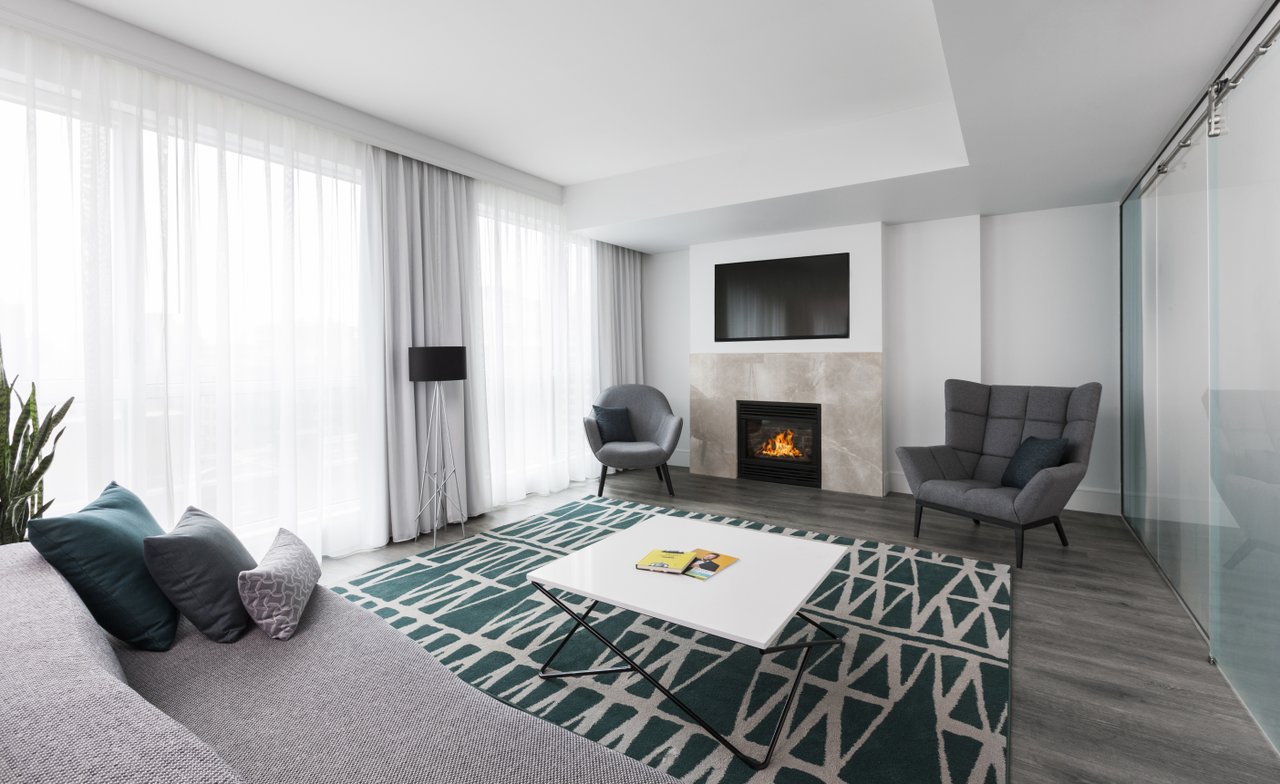 Four Seasons Hotel Montréal

Just in time to celebrate the Formula 1 Pirelli Grand Prix du Canada in early June, the Four Seasons Hotel opened its doors in Montréal's glamorous Golden Square Mile. Offering a lively dining experience under the direction of chef Marcus Samuelsson, a 500-capacity ballroom, and a spa and wellness sanctuary, this Montréal destination is much more than a hotel.

The sumptuous interiors are enhanced by a carefully curated collection of works by local and international artists, including Pascale Girardin's floral-inspired garden installation and a social square—where guests will find the lounge, bar, and restaurant—imagined by superstar designer Zebulon Perron that will make you want to visit more often, even if you're not staying the night.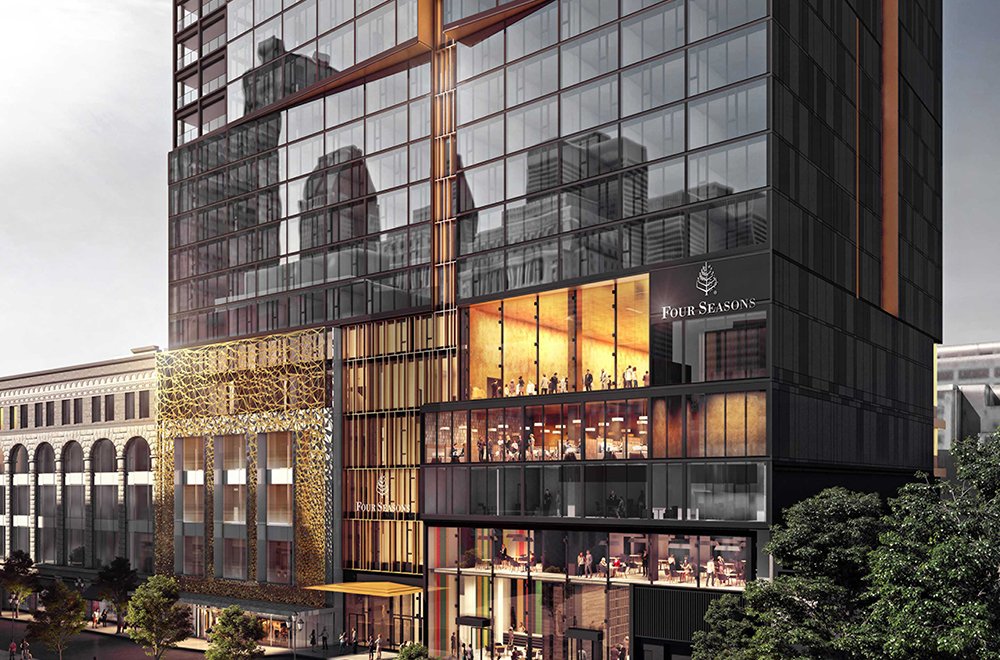 Where to Shop

Holt Renfrew Ogilvy

The newly designed and expanded Holt Renfrew Ogilvy stands to make Montréal a premier destination for luxury shoppers. With remodelling work ongoing into 2020, the renovations will result in 250,000 square feet of premium goods; the new concourse-level beauty hall and fourth-level menswear sections have already been unveiled to significant fanfare.

Designed by Jeffrey Hutchison & Associates Inc., in coordination with architects Lemay and Gensler, the new department store is part of Holt Renfrew's $400 million investment in its network of stores across Canada. Further updates to the store will include a refurbished main floor featuring Celine, Dior, Gucci, Hermès, Louis Vuitton, Tiffany & Co, and Chanel. For all things luxury, there is no other store experience quite like it.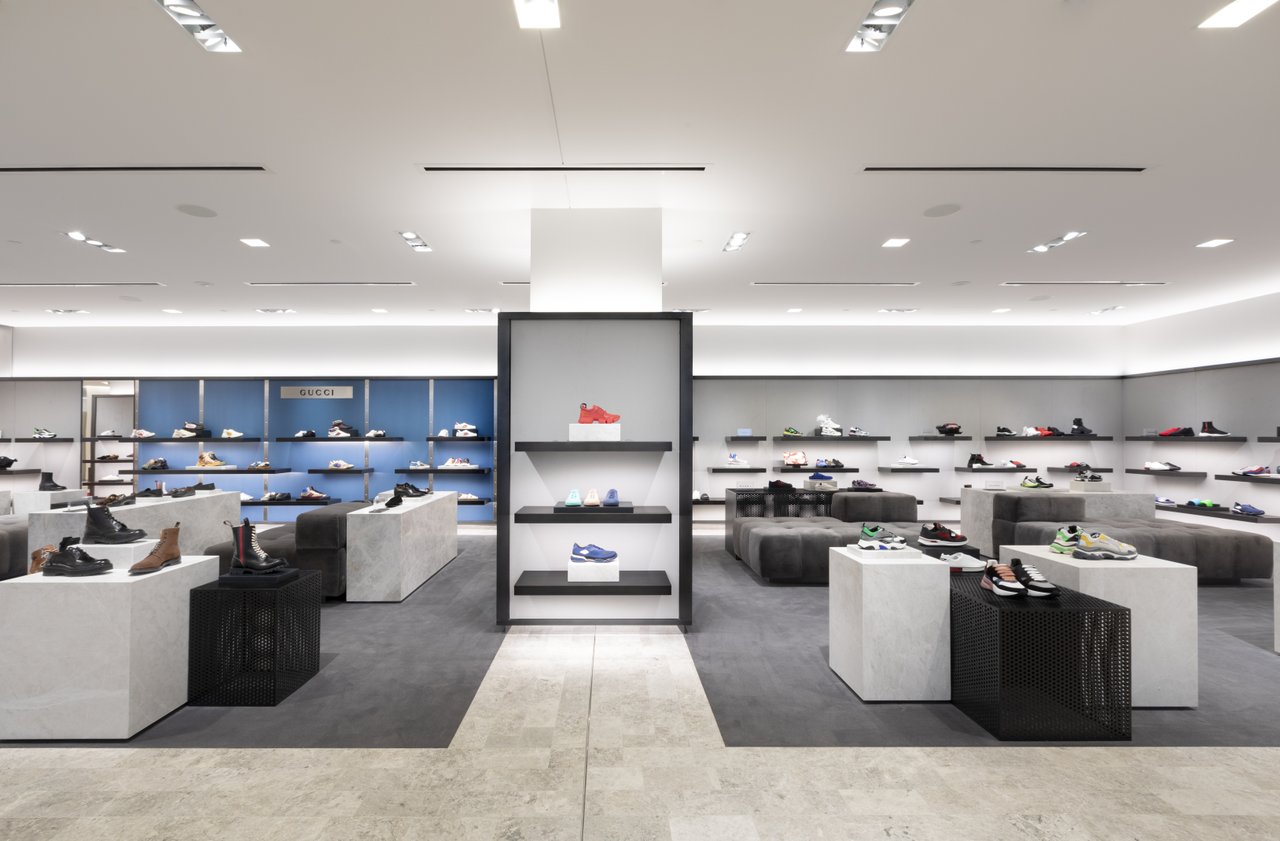 Laurier Avenue West

Laurier Avenue West boasts fashion, fine foods, and bespoke experiences along 1,000 metres of Montréal sidewalk. Centrally located, Laurier West's restaurants, patios, and independent boutiques make it a pleasurable experience all year round. From the classicists to the sophisticates, Laurier West offers something for everyone. Do not miss the brunch on the patio at Leméac, and be sure to stop at Mimi & Coco, where you will find a Mandy's Salad counter hidden at the back of the store behind the high-end goods.

WANT Apothecary

Situated on Sherbrooke Street West in "très chic" Westmount, WANT Apothecary stocks a carefully edited selection of international fashion brands, beauty and body care products, and homeware. Curated by the same team that launched luxury travel brand WANT Les Essentiels, the Apothecary carries brands including Grown Alchemist, Acne Studios, Jil Sander, Comme des Garçons Homme Plus, and Marni. If you've been searching for the perfect weekender bag or a classic unisex tote, WANT Apothecary likely has the solution on its tasteful shelves. Patrons will enjoy unparalleled personalized service while choosing purchases that fulfill their daily needs—and wants.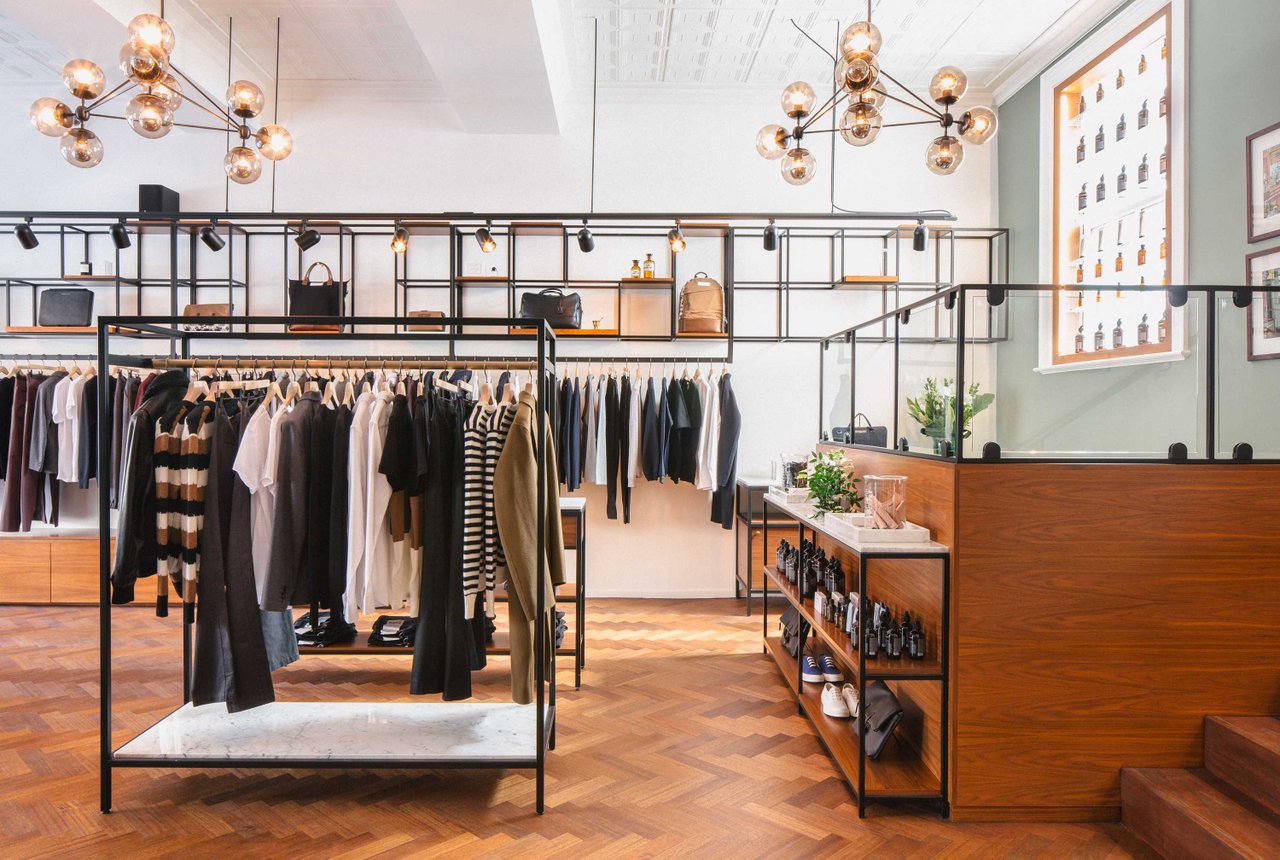 Henriette L

If you are looking for joyful, avant-garde women's fashion in Montréal, Henriette L deserves to be at the top of your list. The boutique has been offering exclusive designs from both renowned and emergent brands for over 35 years. Quality, comfort, and originality are favoured, and a shop at Henriette L guarantees fresh discoveries from labels like Kenzo, Paco Rabanne, and Sonia Rykiel.
Where to Eat

Toqué!

Holding third place on Canada's 100 Best Restaurants 2019 is Toqué!, a Québec institution for over 25 years. Co-owners Normand Laprise and Christine Lamarche set out to offer a supremely localized and seasonal menu, and the result is a highly specific and creative gastronomy. The restaurant is tucked between Old Montréal and the heart of downtown in the Quartier international, and the décor offers a refined, shimmering experience to all comers.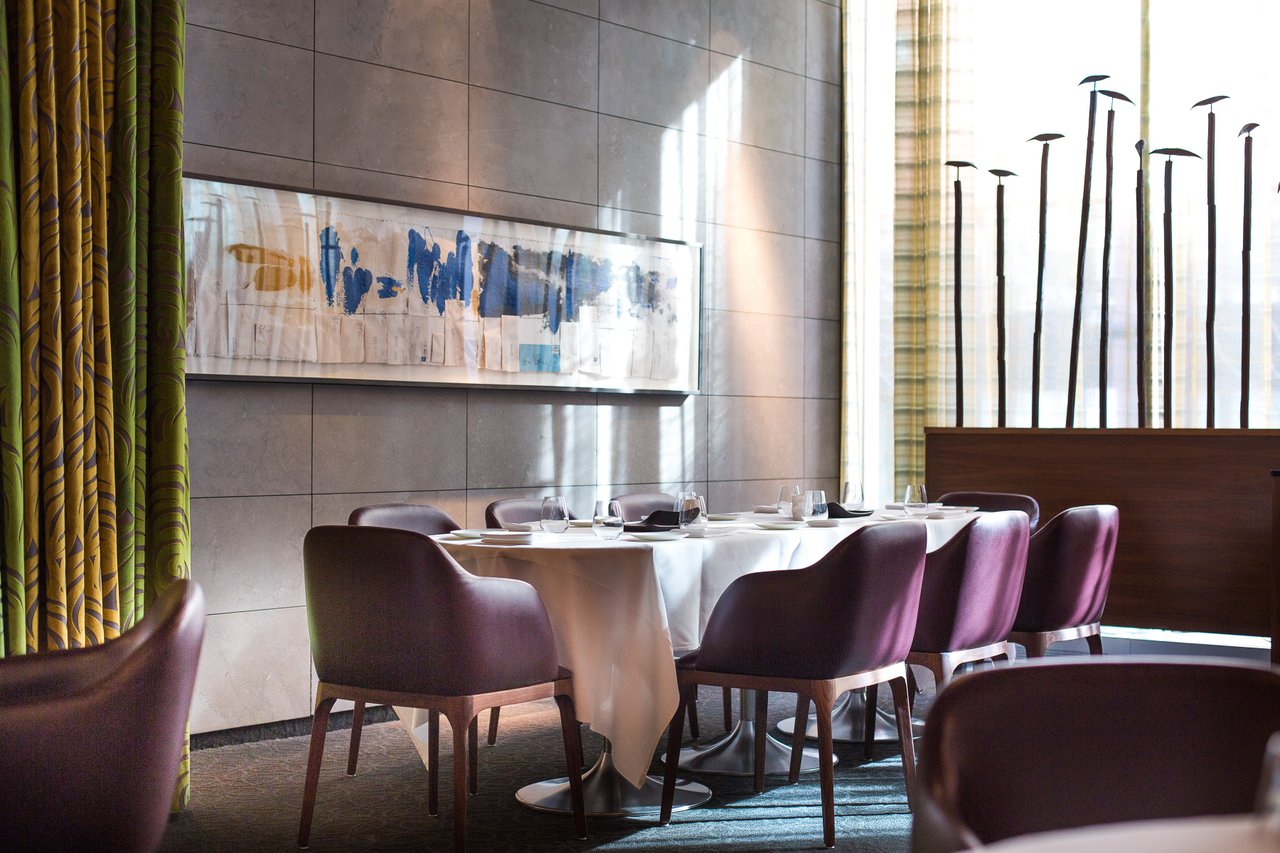 Park Restaurant

Park is one of the most prestigious sushi restaurants in the city, and is included on The Diners Club list of The World's 50 Best Restaurants. There, renowned chef/owner Antonio Park pairs Japanese cuisine with Korean and South American flavours. The chic restaurant is located on Victoria Avenue in Westmount and is one of the only restaurants in Canada influenced by kaiseki cuisine. Aesthetic presentation is at the forefront at Park, and the restaurant's focus on seasonal products and top-quality seafood ensures that the dining experience is one to savour.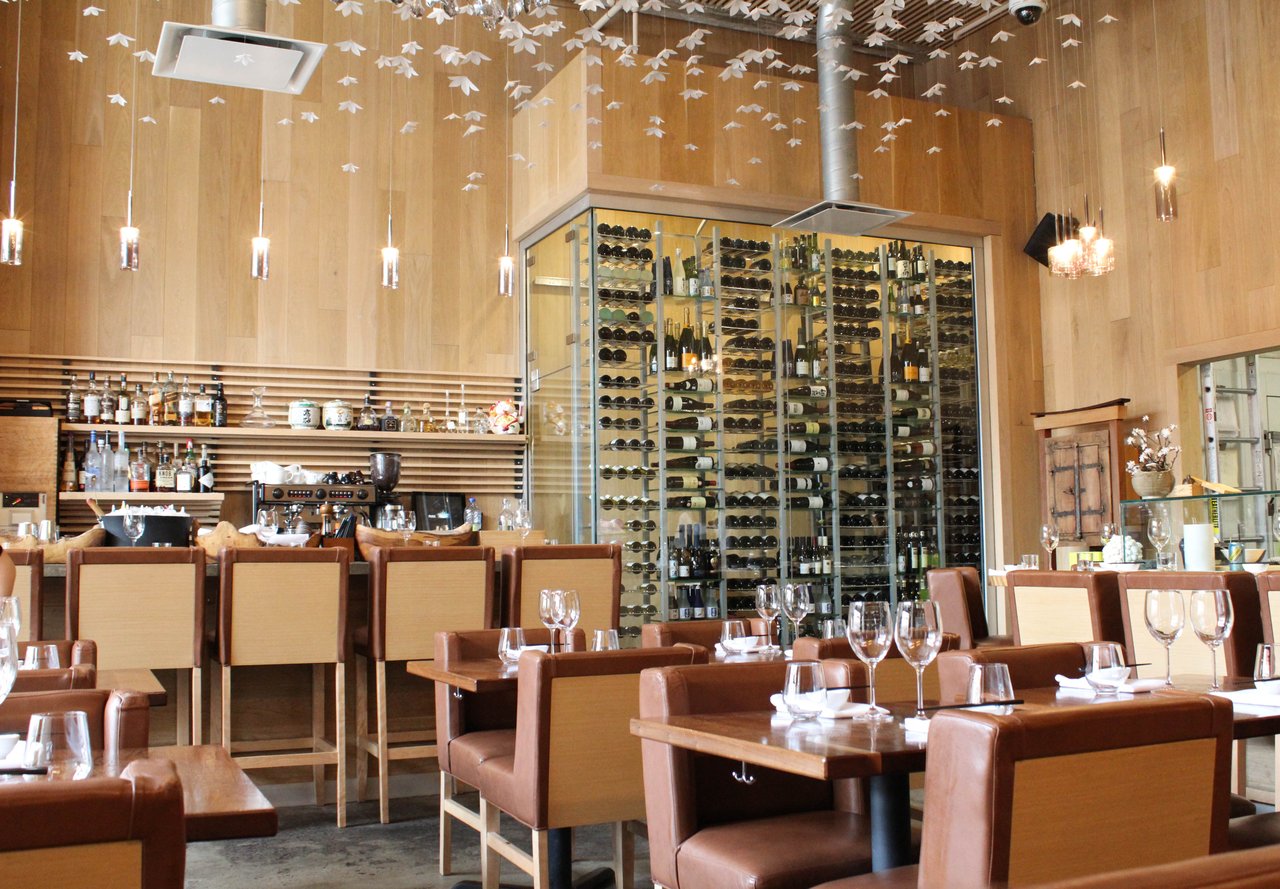 Monarque

At the spacious and ambitious Monarque, chef Jérémie Bastien offers classic flavours and an outstanding wine list to guests in all three sections of the restaurant—bar and lounge, brasserie, and formal dining room. Awarded a Grands Prix du Design for architect Alain Carle's use of lighting, scale, and warm materials, the restaurant is an inviting mix of traditional bones and contemporary verve. With a menu featuring bouillabaisse, escargots, and poule au pot, Monarque rounds out the top 50 on Canada's 100 Best Restaurants 2019 at a well-deserved 48.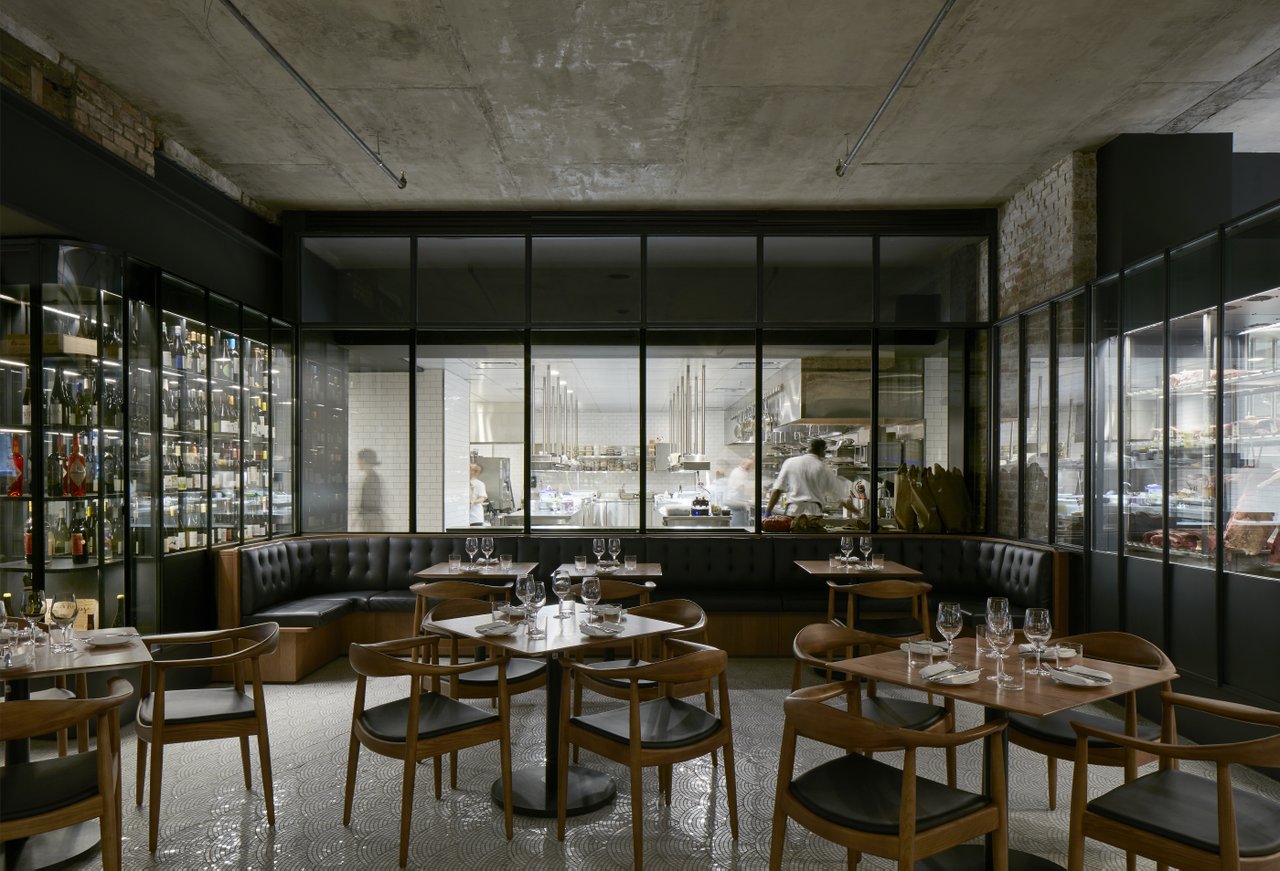 Walk Amongst the Collections at the Montréal Museum of Fine Arts

Founded in 1860 and located downtown, the Montréal Museum of Fine Arts (MMFA) stands to entice anyone who chooses to step inside. The museum was one the first in North America to establish a truly encyclopedic collection. With over 40,000 works to peruse, wandering the halls of the MMFA is the perfect way to spend an afternoon in historic Montréal.

Each of the museum's four pavilions features a different facet of the creative, from decorative arts and design to world cultures and Canadian art. The Michal and Renata Hornstein Pavilion for Peace, a fifth wing opened in late 2016 to honour Montréal's 375th anniversary, is dedicated to international art and education. When exploring Montréal, be sure to add this cultural touchstone to your itinerary.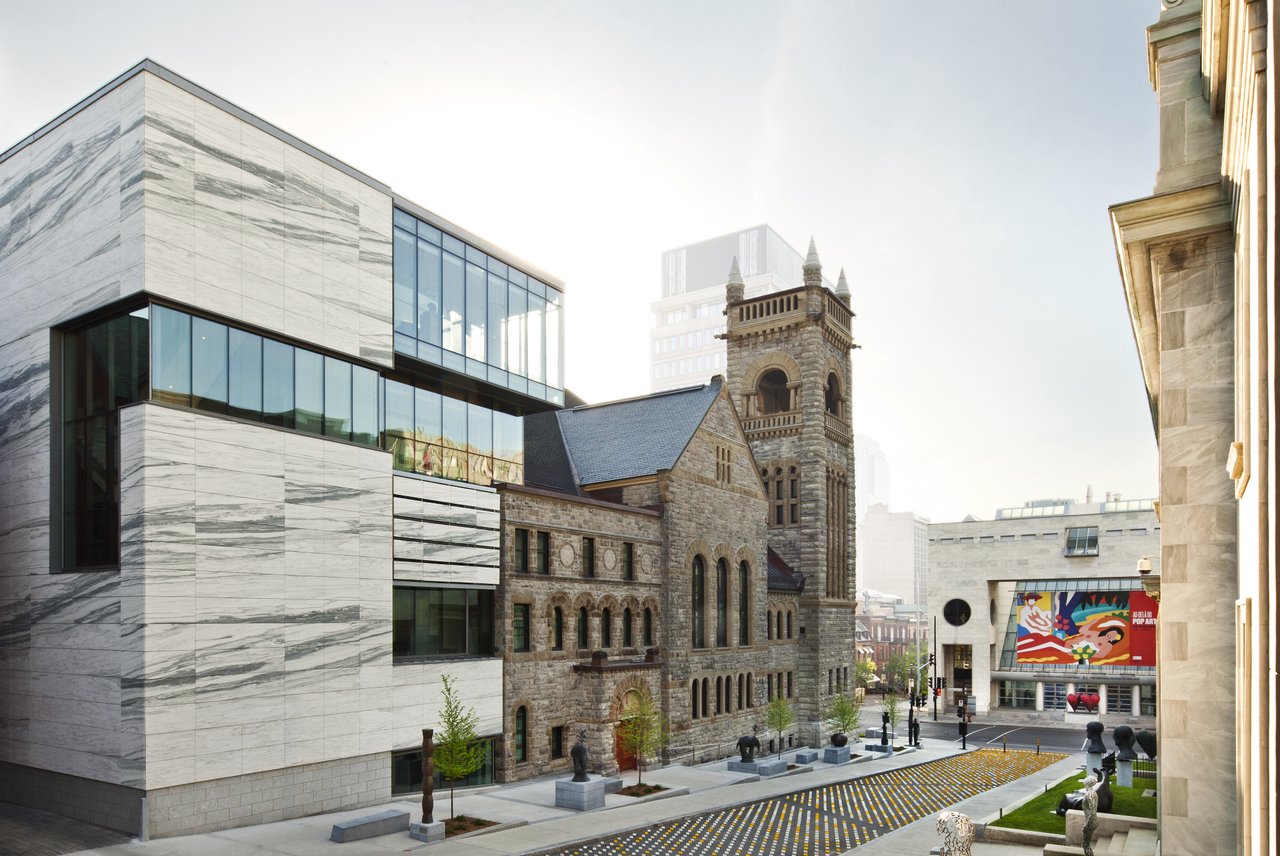 Wander The Jardin botanique de Montréal

Take time for fresh air and nature at one of the world's best botanical gardens. Discover unique blooms and plant species along the garden's 75 hectares of thematic landscapes; wander the greenhouses and let the noise of the city fade to a hum behind you. Encompassing Chinese, First Nations, and Japanese cultural gardens, the Jardin botanique presents the perfect opportunity to view both local and international flora while slowing down the colourful rush of Montréal.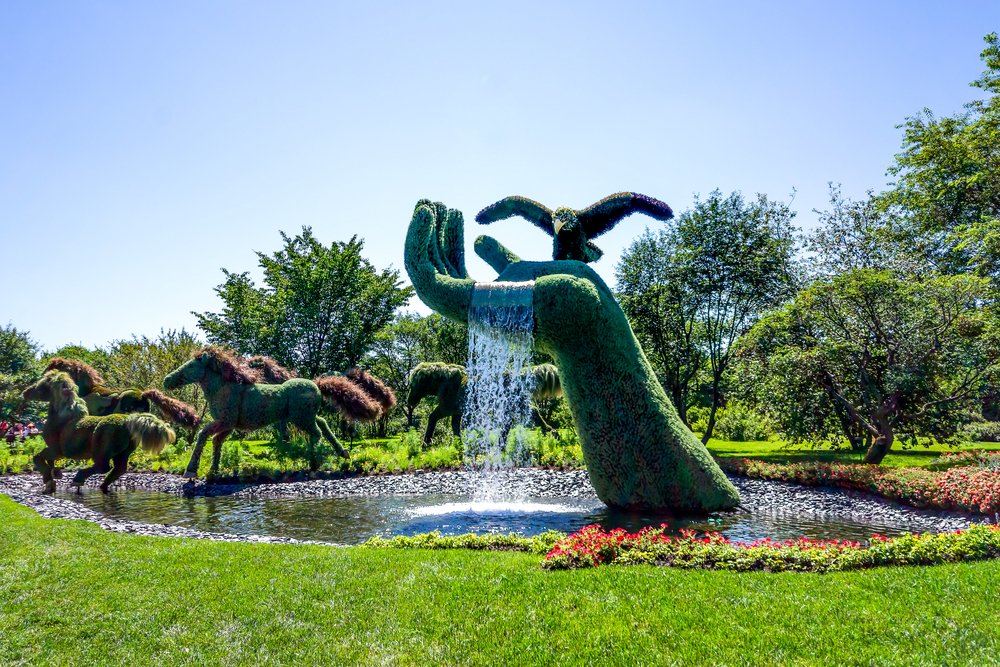 ---
If Montréal has won you over, you're not alone. Make it home with one of these luxury listings, and see which of its neighbourhoods presents the most opportunity for exploration.
Photo Credits: Montreal, photo courtesy of ProDesign studio / Shutterstock Inc., Penthouse at Hôtel Le Crystal, photo courtesy of Hôtel Le Crystal, Four Seasons Hotel Montréal, photo courtesy of Four Seasons, Holt Renfrew Ogilvy, photo courtesy of Holt Renfrew, WANT Apothecary, photo by Alexi Hobbs courtesy of WANT Apothecary, Toqué!, photo by Benedicte Brocard courtesy of Toqué!, Park Restaurant, photo courtesy of Park, Monarque, photo by James Brittain courtesy of Monarque, Bota Bota, photo by Marie-Reine Mattera courtesy of Bota Bota, Montréal Museum of Fine Arts, photo by MBAM Michel Dubreuil courtesy of Montréal Museum of Fine Arts, The Jardin botanique de Montréal, photo courtesy of Denis Roger / Shutterstock Inc