What makes a neighbourhood ideal is often a matter of personal preference. It might determined by the way a street looks in the autumn, or a beloved café that makes the best lattes. Choosing a neighbourhood is a subjective process, but when it comes to gauging safety, it's best to trust the data.

Calgary is a city with roughly 185 neighbourhoods, so it can be daunting to narrow down your options. There are plenty of neighbourhoods in the city that offer appealing activities without compromising on safety.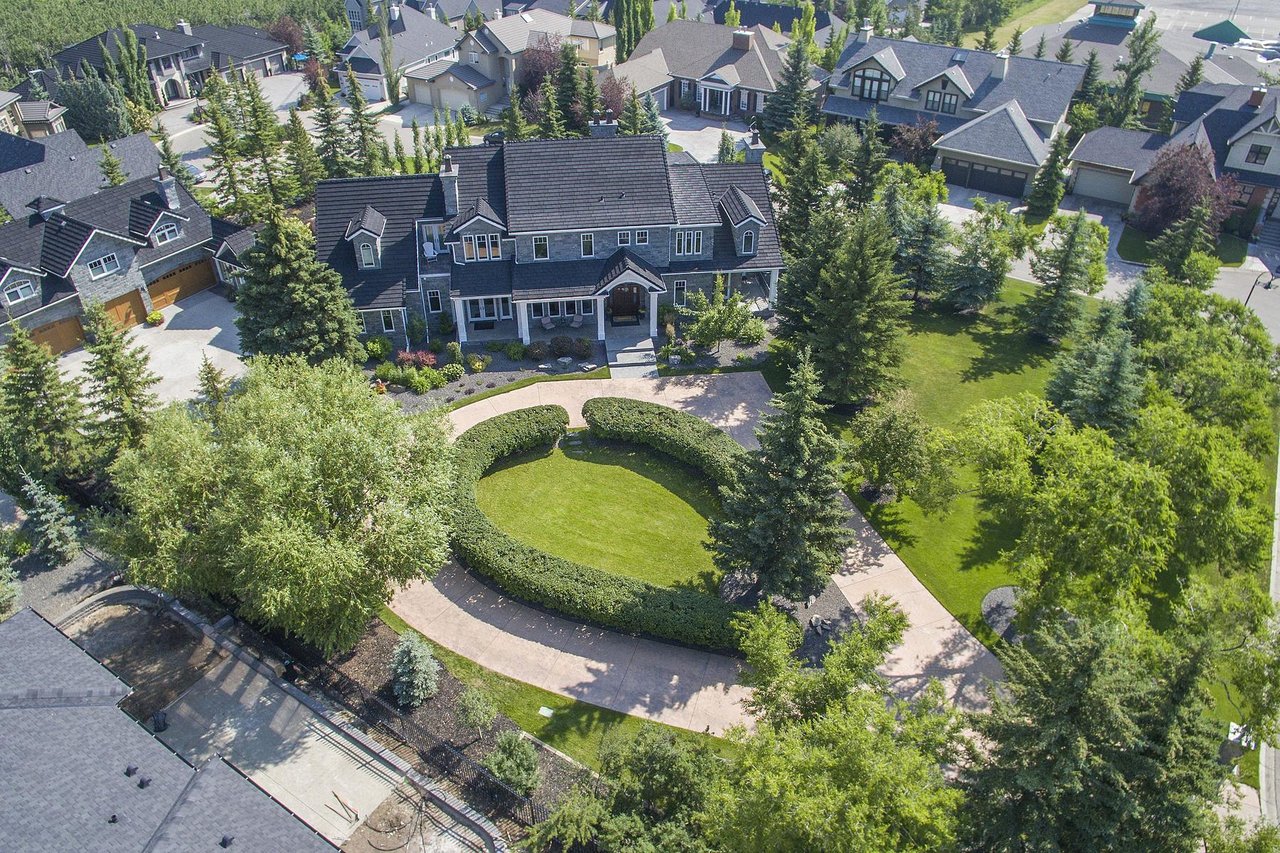 6 Aspen Ridge Lane SW, Calgary, AB
Aspen Woods

A residential neighbourhood in Calgary's southwest, Aspen Woods features predominantly single-family homes and an attractively low crime rate. You'll also find the community's draw in its proximity to the shops and services of 17 Avenue, and a 20-minute drive can have browsers at Gravity Pope, Kit and Ace, and West Elm in no time.

"Aspen Woods is appealing to buyers because of its close proximity to the mountains, Westside Recreation Centre, and WinSport for skiing," adds Global Real Estate Advisor Thomas Yeung. "It's only 15 minutes to downtown, and is close to private schools, shopping, and restaurants." Whether it's recreation or retail you're in search of, Aspen Woods offers opportunities for both.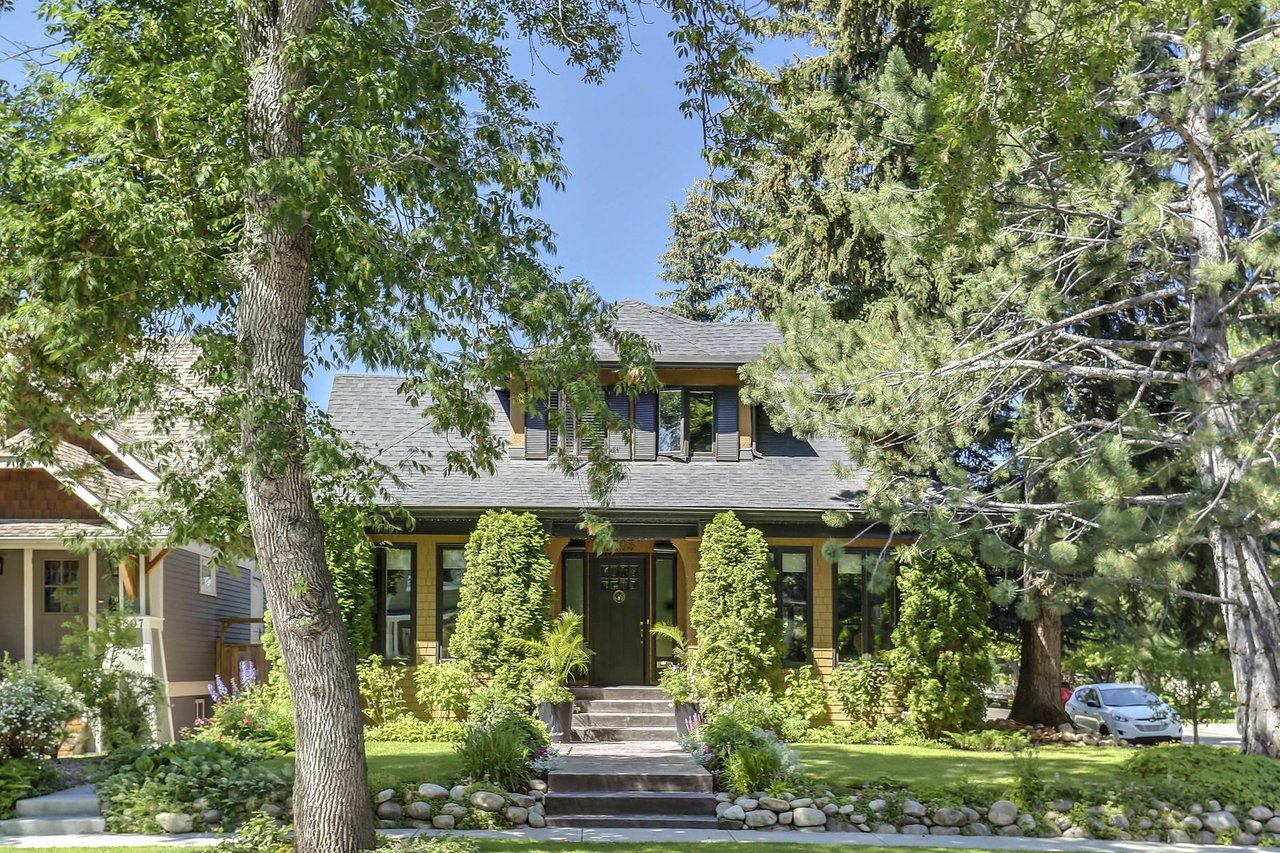 3803 6 St Sw, Calgary, AB
Elbow Park

With an engagement score of 94.86 according to Avenue Calgary's Best Neighbourhoods 2018 list, Elbow Park is a place you're likely to meet your neighbours. The publication factored in dog ownership, commuting by foot or bike, and pathways, playgrounds, and libraries to arrive at their score, meaning that if you appreciate getting outdoors and into your community, Elbow Park is a great place to do it. One of the city's older neighbourhoods, Elbow Park offers spacious homes and takes pride of place along the scenic Elbow River.

"Since the 2013 flood, there has been large redevelopment of the older homes in Elbow Park," says Yeung. "As it's conveniently located in the inner city, the community has been able to keep its appeal and value. It's an upscale, luxurious area."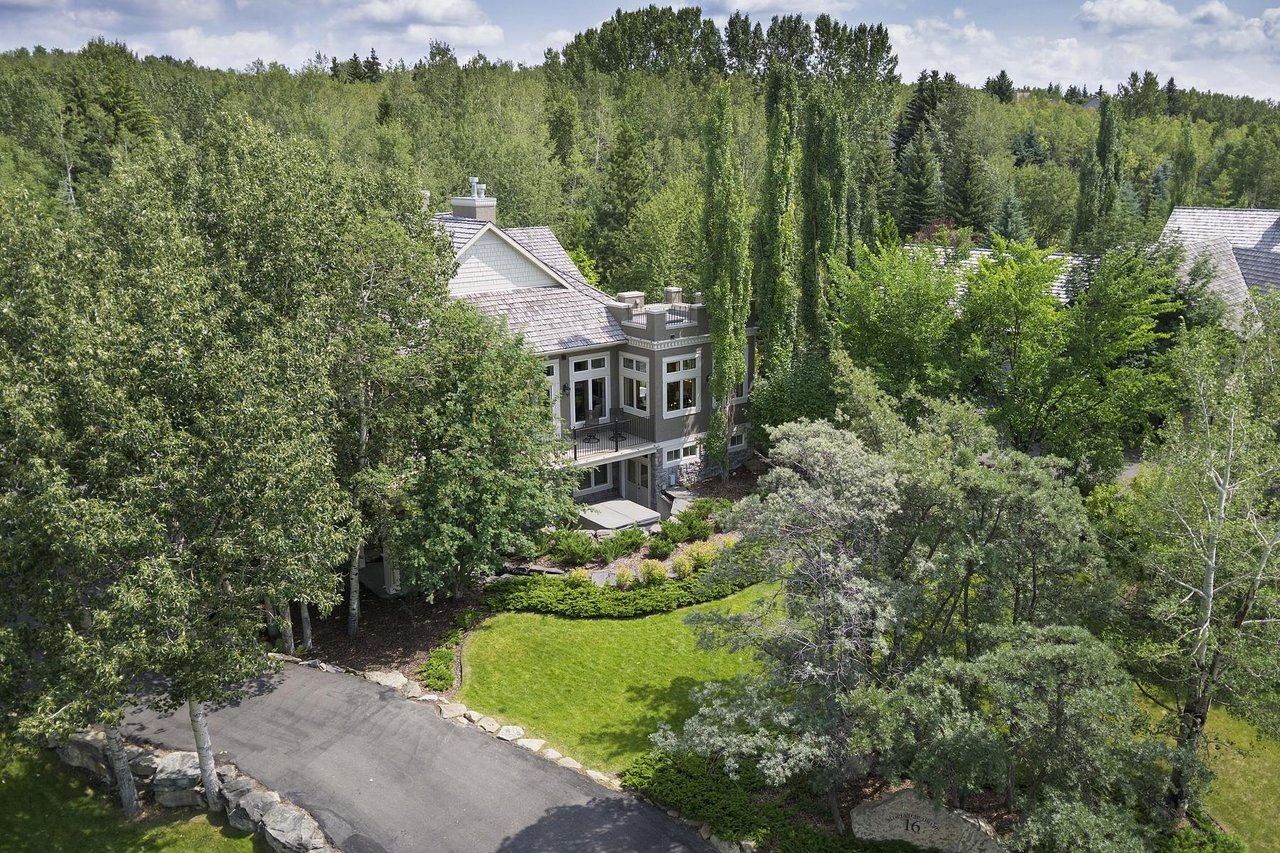 Springbank Hill

Neighbouring Aspen Woods is Springbank Hill, a large suburb bordered to the south by the Glenmore Trail, a highway that connects the community to not one but three golf courses: the Glencoe Golf and Country Club, Pinebrook Golf and Country Club, and Elbow Springs Golf Club. Enjoy similarly direct access to 17 Avenue from this community located in Calgary's southwest, and when the links are closed, keep physically active at The Sweat Lab nearby. For families, Yeung notes the addition of new public school Griffith Woods, which offers classes to students in grades K to 9.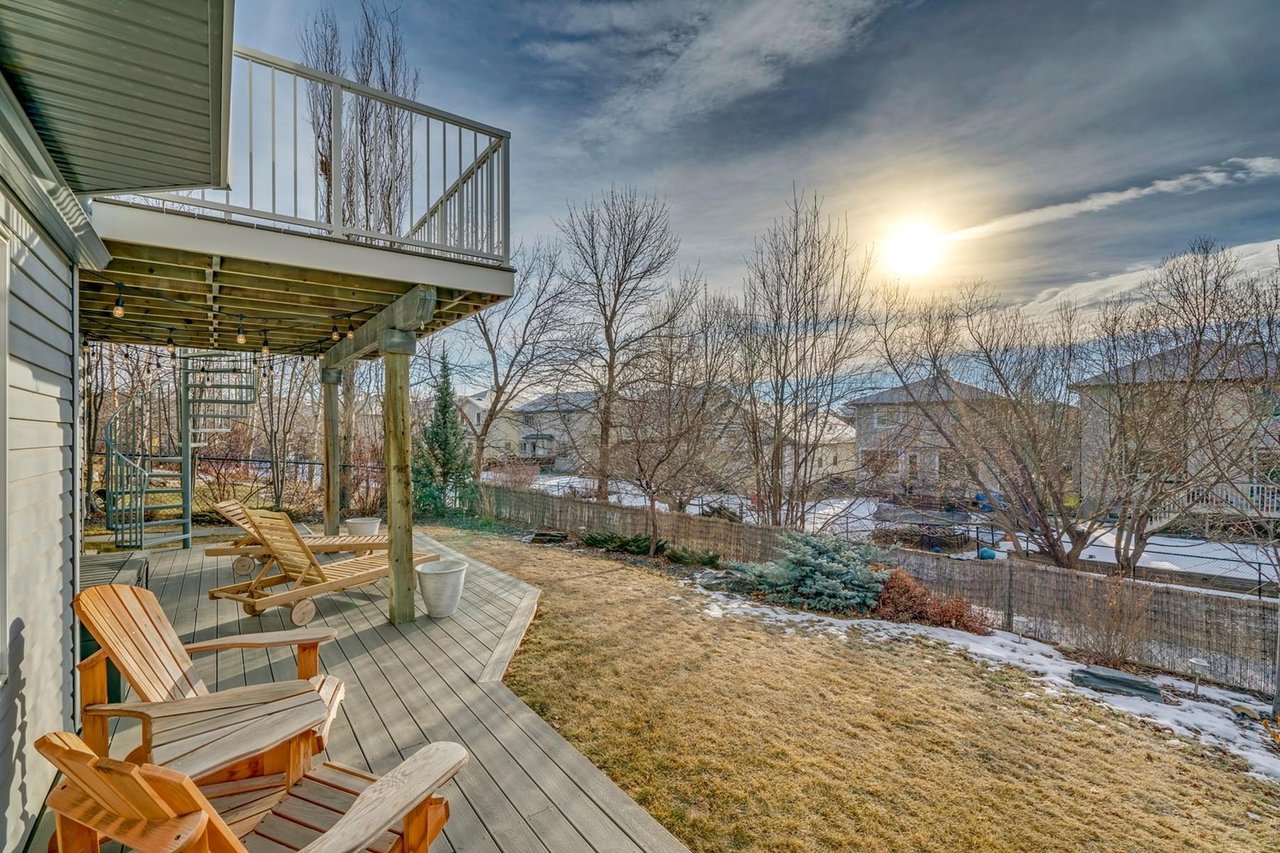 71 Tuscany Hills Pa Nw, Calgary, AB
Tuscany

In Calgary's northwest is Tuscany, a neighbourhood as conveniently close to nature as it is to the downtown core. And at number 18 on Avenue's recent best-of, this community is one of the leaders of the pack on appeal: dotted with playgrounds and green space, it is the ideal spot for entertaining families with children, while young professionals can take advantage of the nearby CTrain station to get wherever they need to go.

"Tuscany is close to Stoney Trail, the ring road that encircles Calgary, and has a light rail transit station in the community," says Yeung. "The neighbourhood has condos, townhouses, and an estate area that appeals to all types of buyers." Along with accessibility and a mix of home styles, Tuscany also has a notably low crime rate, making it a top pick for buyers in the market for both looks and comfort.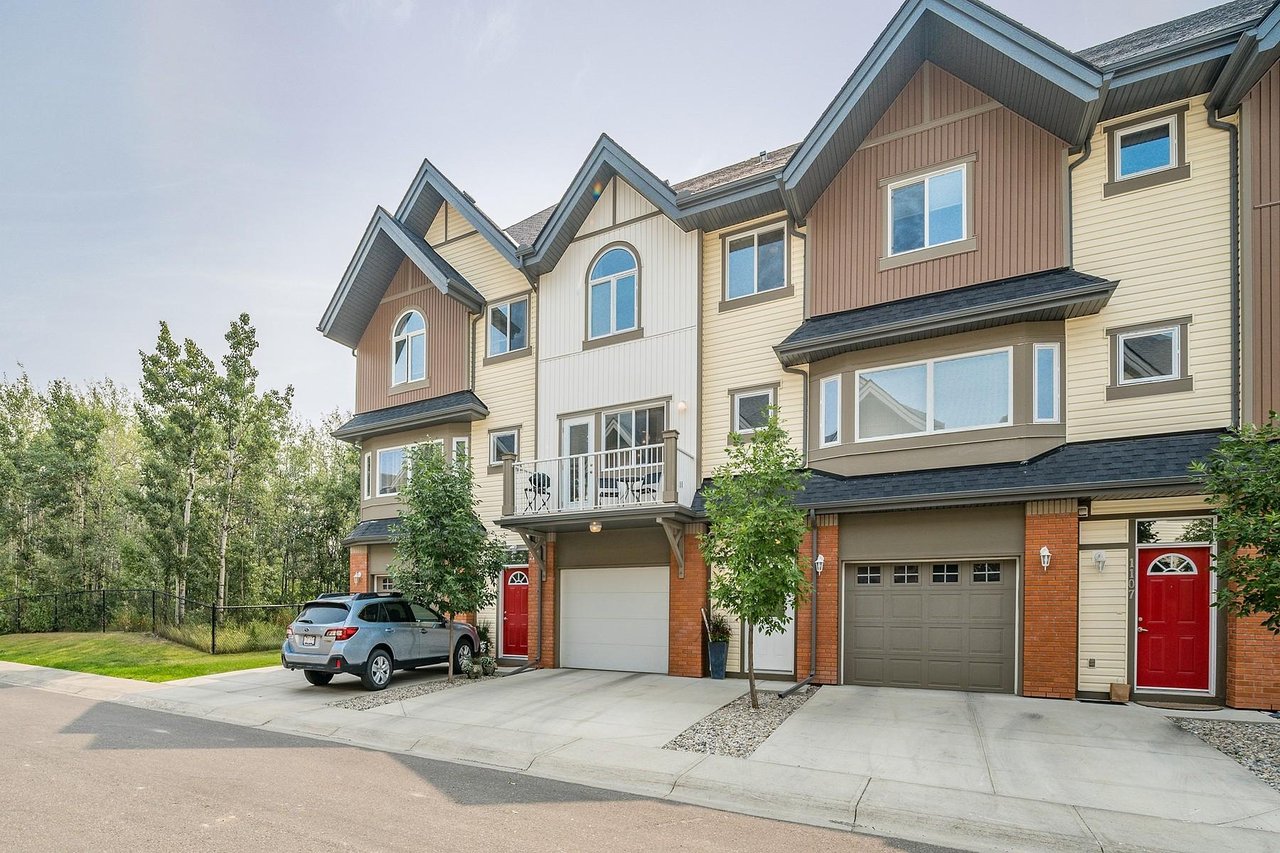 West Springs

Named one of the top safest neighbourhoods in Calgary, West Springs is located on the west edge of the city. According to a data map from the City of Calgary, the area has some of the lowest levels of incidents and criminal activity, making it a wise choice for those prioritizing safety when choosing where to make a home. The area can also offer the first rung of the luxury ladder to buyers looking to make Calgary a part of their portfolio.

"West Springs offers an entry-level luxury home to buyers looking to later transition to an upscale neighbourhood like Aspen Woods or Springbank Hill," notes Yeung. "The homes are newer and offer a modest price point." The cozy neighbourhood is also becoming known as an up-and-coming foodie destination for Calgarians: Vin Room West is a stylish wine bar where small plates and an impressive wine list attract guests from across town, while Blue Door Oil & Vinegar specializes in premium olive oils and artisan balsamic vinegars. Whatever your favourite flavour, you're likely to find it in West Springs.

No matter what you're looking for in your next neighbourhood, pairing safety with premium amenities, convenient schools, and the best in shopping can only serve to make Calgary an even better place to call home. The city's vibrant and varied communities mean that finding the perfect neighbourhood fit is just a matter of time.
---
With these neighbourhoods in mind, find your dream home base in Calgary at any of these stunning listings.