In addition to being a thriving hub of culture and the arts, Montréal also has some of the lowest crime rates in the country. With a metropolitan population of over 4 million, Montréal is Canada's second-largest city, and the options for places to call home are plenty. These five neighbourhoods top the list for safety in the city—and their recreational, cultural, and educational institutions are first-rate, making your home search a little easier.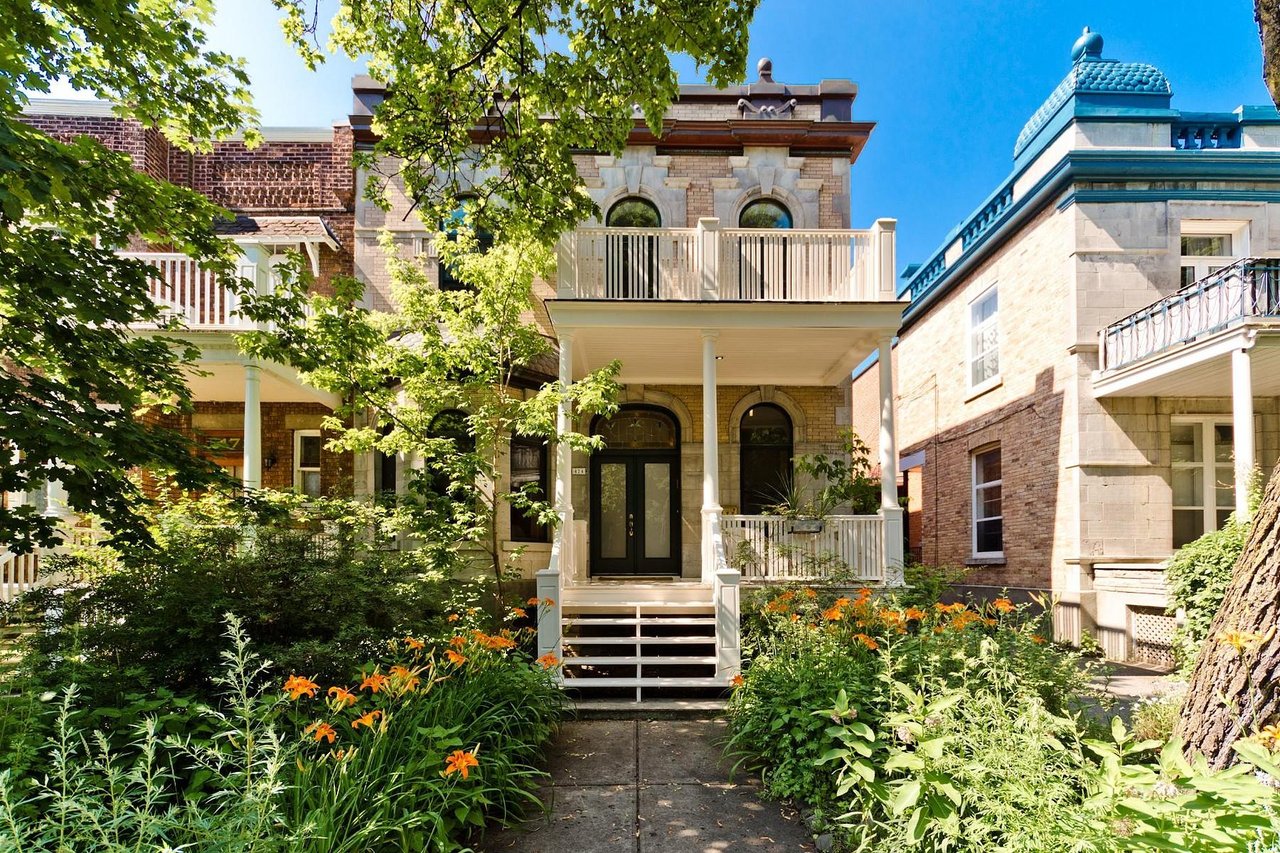 474 Av. Bloomfield, Outremont, QC
Outremont

The predominantly French-speaking neighbourhood of Outremont is known for its upscale shops and restaurants and stately Victorian homes. This area is considered one of the safest to live in, and with its many parks—including Outremont Park and access to the northern slope of Mount Royal—there's no shortage of green space in the area. In addition to the upscale clothing shops along Avenue Laurier Ouest, there is Théâtre Outremont, a French-language performing arts space that also shows independent films. A recent addition to the neighbourhood is wine bar and bistro Alma, which has become known for importing natural wines from Catalonia.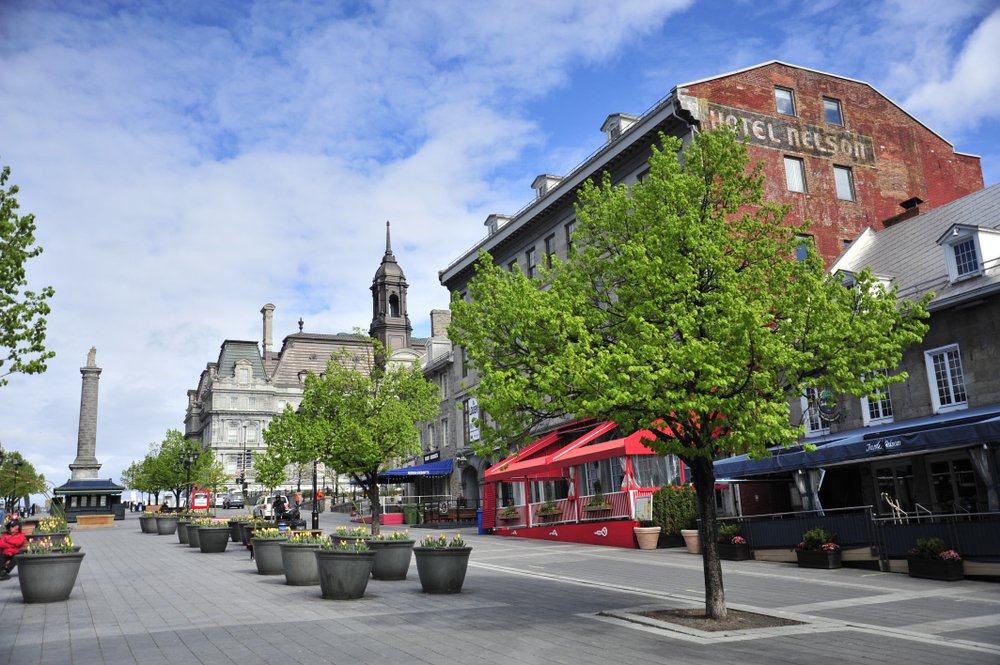 Old Montréal

Dating back to the 17th century, Old Montréal—or Vieux-Montréal—feels straight out of Europe with its cobblestone streets and historic greystone buildings. A bustling area for tourists, the area is one of the safer parts of the city, which is already very safe compared to other North American cities.

The neighbourhood is easily accessible by métro, and is only a few steps away from downtown. The Pointe-à-Callière Museum of Archeology and Historyfeatures interactive exhibits in historical buildings along the Old Port waterfront, and the nearly-200-year-old Notre-Dame Basilica of Montréal is a breathtaking display of history and religious devotion. For a taste of old France, pay a visit to Olive et Gourmando for artisanal sweets in a rustic setting, or make reservations at Restaurant Bonaparte, a Napoléon-themed spot famed for their gourmet French tasting menu.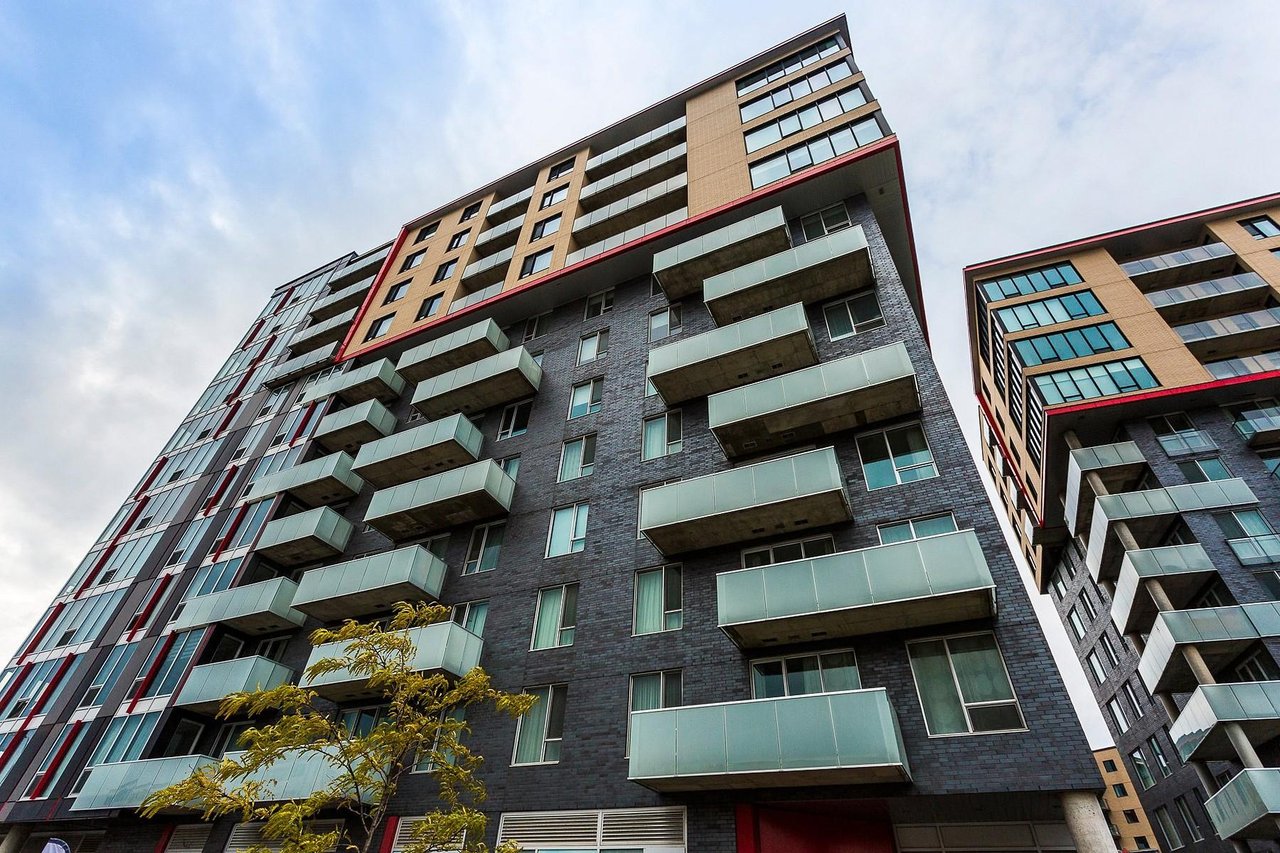 4293 Rue Jean-Talon O., Apt. 1003, Côte-des-Neiges / Notre-Dame-de-Grâce, QC
Notre-Dame-de-Grâce

A family-oriented area, Notre-Dame-de-Grâce (or NDG as it's referred to by locals) is located in the city's West End. Data maps released by the City of Montréal show that NDG has some of the lowest levels of criminal activity in the city. A residential area that includes the quaint Monkland Village, NDG is also home to the Loyola campus of Concordia University. Nearby Loyola Park boasts recreation facilities that include a large soccer field, baseball diamond, and splash pad. One of Montréal's best croissants can be found at Chez Fred, while Monkland Avenue restaurant Hopkins delights discerning foodies with a particular emphasis on duck.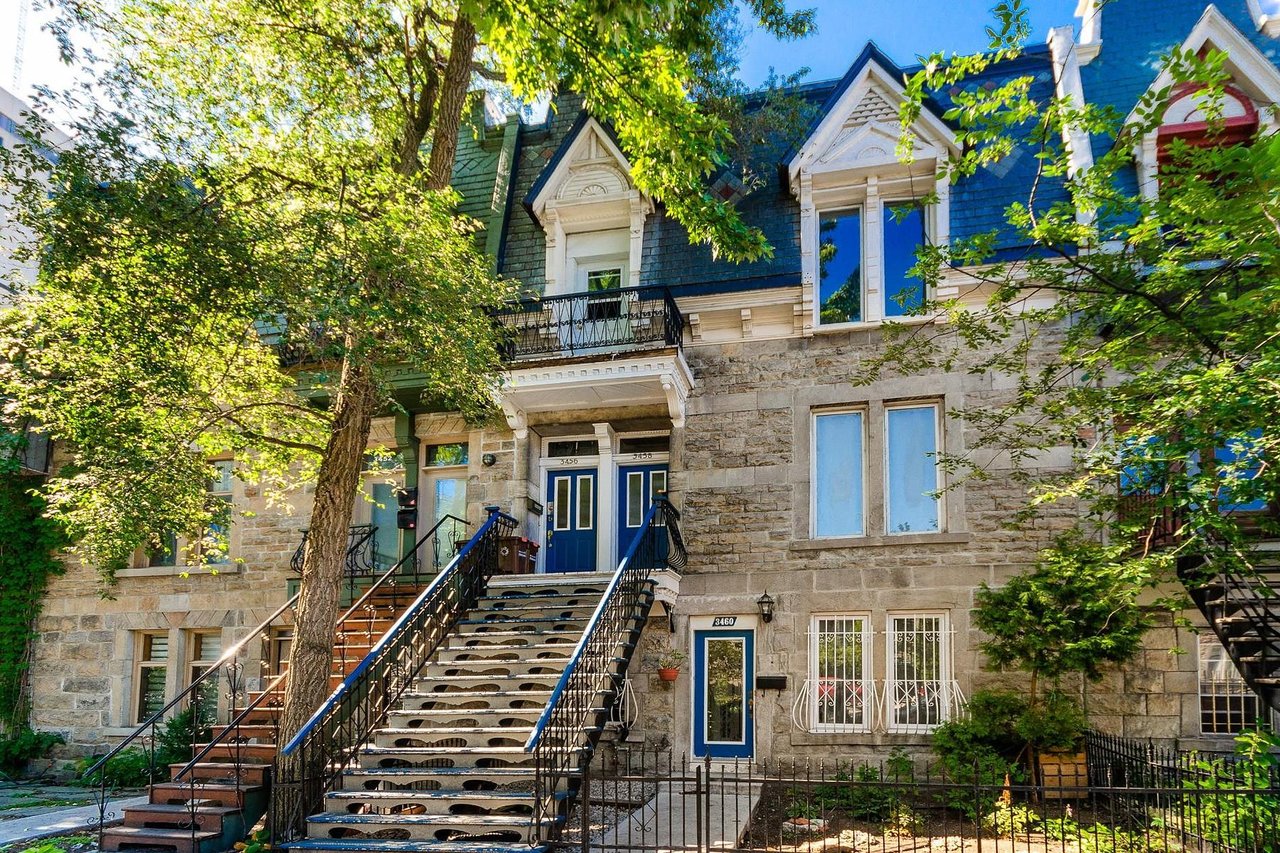 3458 Rue St-Hubert, Le Plateau-Mont-Royal, QC
The Plateau

The eclectic community of Le Plateau-Mont-Royal, as well as the wealth of boutiques, cafés, and restaurants, makes the neighbourhood one of the most appealing places to live in the city. Not only is it one of the coolest areas in Montréal, home to the largest number of artists per capita in Canada, it's also one of the safest, making it a smart choice for those prioritizing both personal safety and cultural events.

The crown jewel of the area is Parc La Fontaine, which features French-style landscaping, trails, and ponds—residents flock here to paddleboat in the summer and ice skate in the winter. The Plateau is also tucked alongside Mount Royal Park, which is rich with trails, a lake, and the best lookout point in Montréal. The rows of historical brick and colourfully-painted townhomes are some of the most sought-after accommodations in the city, as the Plateau's cultural offerings and proximity to downtown make it an appealing place to live. Dine at La Banquise—it's open 24/7—for the widest selection of poutines in the city, or go farm-to-table at Clarion, a restaurant that offers contemporary "terroir" dining.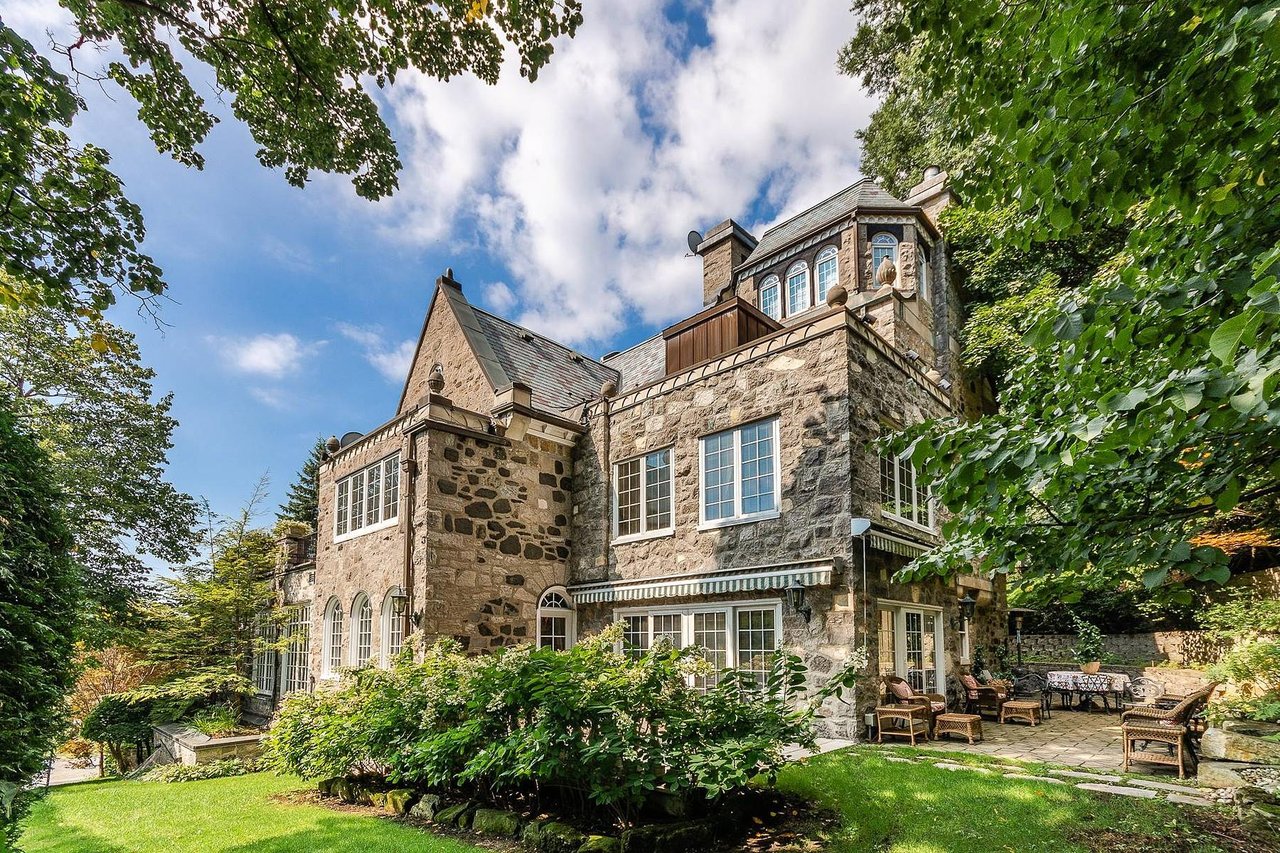 621 Av. Clarke, Westmount, QC
Westmount

Westmount—part of metropolitan Montréal, but technically its own little city—is a centrally-located, affluent, mostly English-speaking suburb. It's also one of the safest neighbourhoods to live in the city. A number of outdoor spaces, like Westmount Park, King George Park, and Summit Woods, as well as an arena, pool, and public library make the neighbourhood a great choice for families with young children. The area boasts two exemplary Cégeps (publicly-funded pre-university and technical colleges): Dawson College and the private Marianopolis College. Home to several restaurants by the celebrated chef Antonio Park, Westmount, while not known for its culinary landmarks, has its fair share of appealing dining destinations. Restaurant Park serves what might be the city's freshest sushi (it has a special private license to import only the finest seafood), and Brasserie Melrose serves delectable oysters on the half shell and rich and tender osso bucco.

No matter where you choose to make your home in Montréal, it's easy to prioritize safety for your family. Day or night, you can relax and interact with all the city has to offer, right from your doorstep.
---

Your Montréal escape awaits. Source your next neighbourhood adventure from among these distinguished city listings.

Photo Credits: mat277 / Shutterstock Inc., Sotheby's Realty, Sharkshock / Shutterstock Inc., Sotheby's Realty, Sotheby's Realty, Sotheby's Realty