It happens every time I wind my way up the magical driveway to Langdon Hall Country House Hotel & Spa, in Cambridge, Ontario. I experience equal parts excitement and relief. Or a physical reaction that is the opposite of an adrenaline rush. That, and the anticipation I'm about to enjoy a food experience that rivals those I've had in gastro-centres in Paris, London, Rome, Burgundy and San Sebastián.

The anticipation is triggered by the grandeur of that moment of arrival, as Carolinian forest gives way to meticulously manicured grounds. And then, it comes into view — a perfectly preserved, lovingly restored country manor that is so impressive, and expressive, that you stand there in awe. It's not as imposing as it is welcoming, and you feel that something special is about to happen.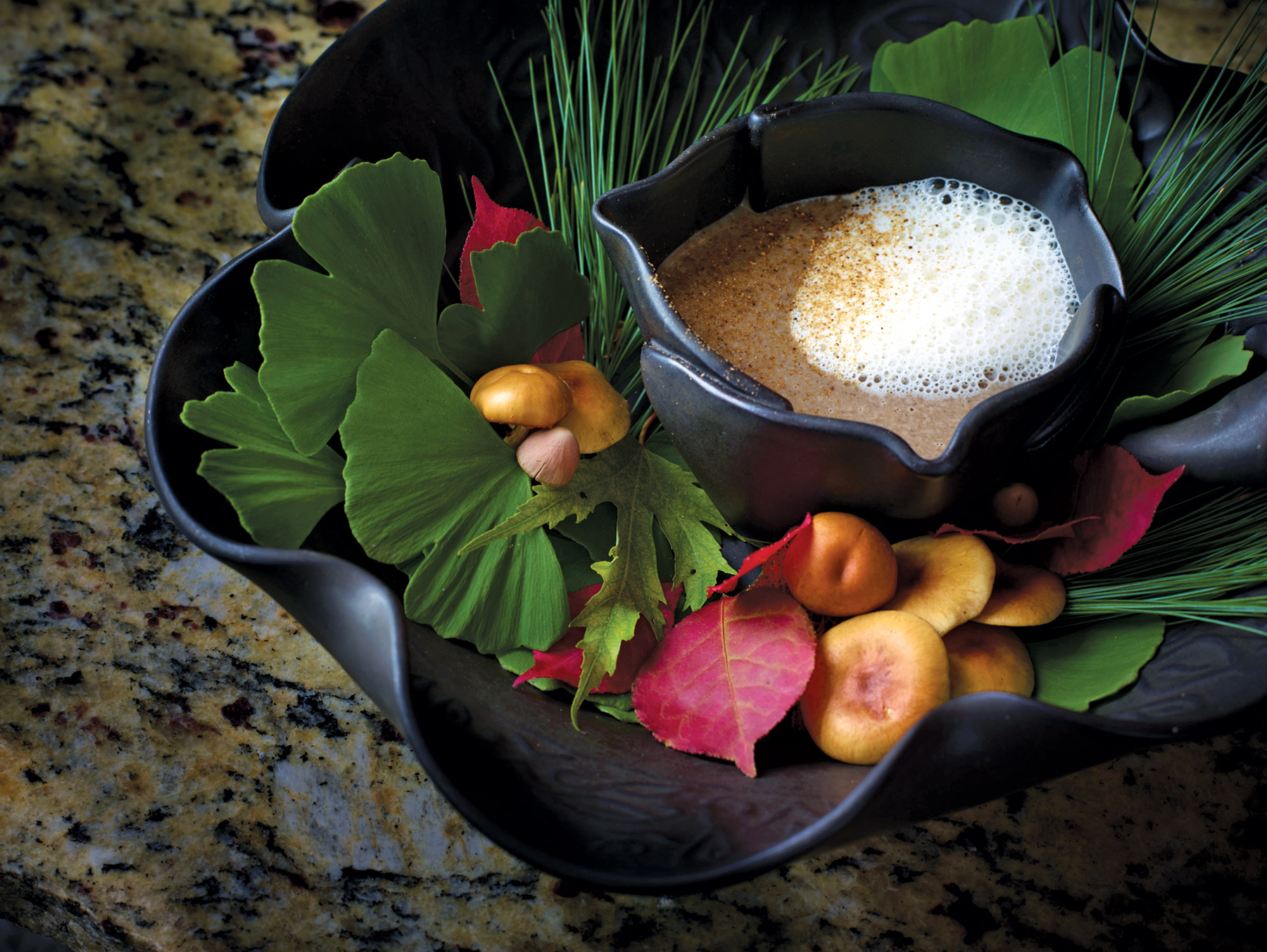 Bangerter's much-lauded truffle soup was inspired by a mushroom risotto
This year Langdon Hall celebrates its 30th anniversary as a luxury hotel and spa. Much of what has made it a destination is its globally recognized, much-awarded food and dining program, one that encompasses a fiercely local, sustainable philosophy. For the past five years, credit for the continued and rising success of its culinary reputation is due to chef Jason Bangerter and his 50-strong kitchen team.
A native of Cambridge, Bangerter has cooked all over the world, notably at the restaurants of Anton Mosimann (the preferred chef of His Royal Highness The Prince of Wales) at Mosimann's in London and Château Mosimann in Olten, Switzerland, and, in Toronto, at the esteemed Auberge du Pommier and Luma. He has cooked for royalty, rock gods and film stars, some of whom seek him out just to get another taste of his legendary truffle soup.

At times, Bangerter has been called upon to fly from London to Switzerland to cook for a couple of VIPs, then fly back to London the next day. He's slightly less "jet-set" these days, and Langdon Hall presents a whole other set of parameters, no less luxurious or demanding, but existing in a somewhat different universe.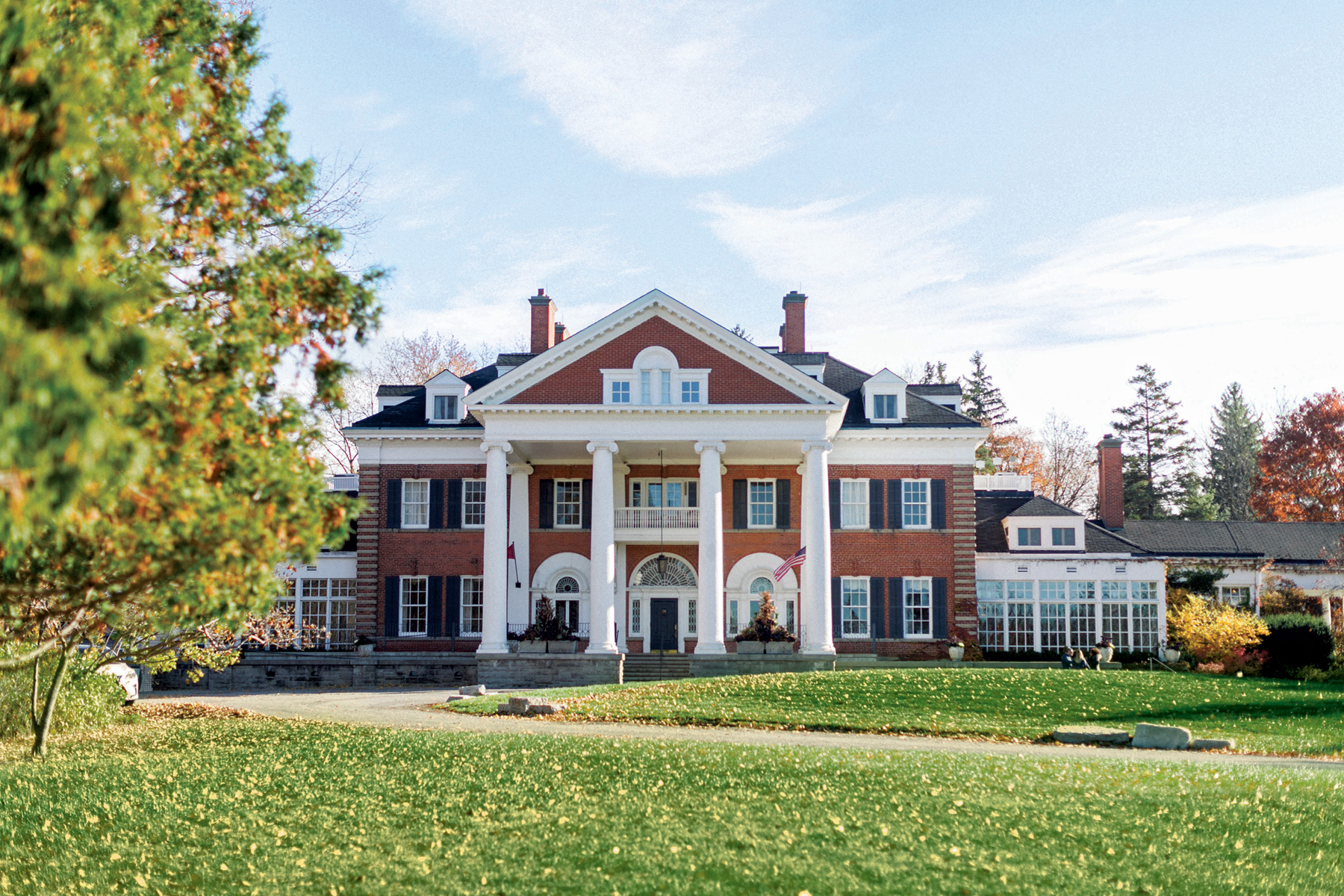 Grandeur at first site is a prelude to Landon Hall's commitment to luxury
"When I arrived here, I was in awe of the grandeur and culinary magnificence," says Bangerter. "My approach was to soak it all in and learn its resources and seasonal changes."
He inherited a kitchen that had already been awarded the AAA/CAA Five Diamond rating and he has been recognized for his diligent work ever since. In addition to receiving the 2015 Rising Chef Trophy of Relais & Châteaux, the prestigious global association of luxury hotels and restaurants, Bangerter now sits on that renowned group's World Culinary Council — a sort of G7 for chefs. And in 2017, he got the Pinnacle Award from industry publication Foodservice and Hospitality and was named Best Farm to Table Chef by Canada's 100 Best Restaurants magazine.
"Now five years in, I feel Langdon Hall and I have grown, developed and matured together into something even more magnificent and magical," he says. "That magic, for me, is the food program. Along with my culinary brigade and the garden teams, the Langdon Hall experience has grown into something really special — a true, original taste of place."
Langdon Hall, which sits on 75 acres of forest about an hour's drive from Toronto, exudes the kind of luxury that seems, when you're on the receiving end, effortless but which involves the highest level of attention to detail. This passion is ingrained into the culture, instilled by owners Mary Beaton and William Bennett who purchased the property in 1987. Bennett, an architect (he'd directed the restoration in 1978 of the award-winning Millcroft Inn in Caledon), set about renovating and restoring the building and grounds.
The house had been built to reflect the Federal-style architecture popular in late-1890s America. Completed in 1902 with 32 rooms, it was intended as a summer country retreat for a wealthy American family. The property replicates an English country estate, replete with verdant gardens, swaths of forest and bucolic pathways, where glimpses of resident wildlife abound.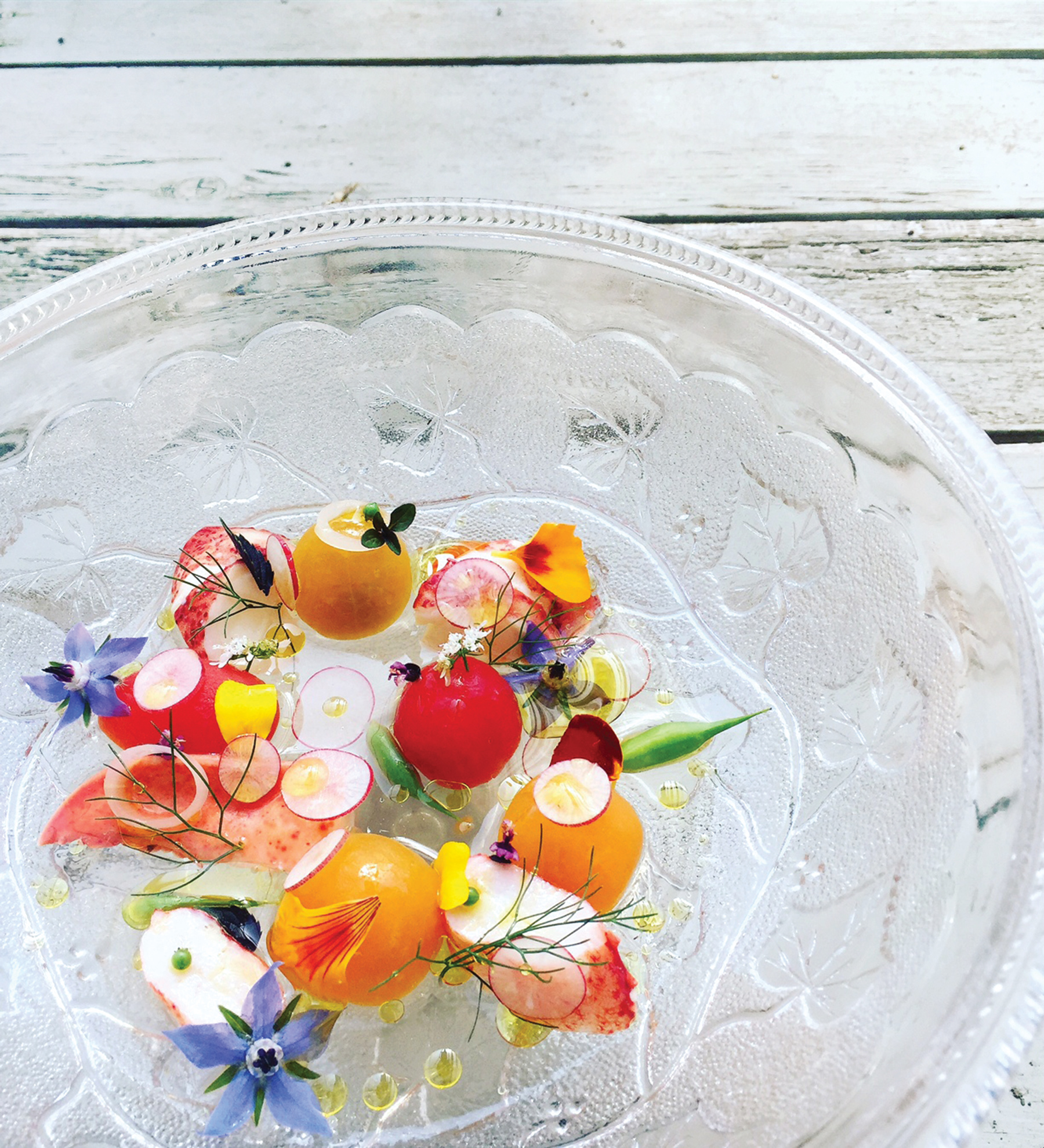 Edible flowers from the gardens on the estate enhance innovative dishes created in the kitchen
In every aspect of Langdon Hall's lavish food program, the commitment to sustainability is front and centre. Most of the seasonal ingredients are grown on-site, and much of everything else is sourced from local farmers, though this does not preclude essentials such as truffles, olive oil, French cheeses and international wines. Bangerter's philosophy, however, isn't merely about jumping on the farm-to-table bandwagon. It's about a passion for authenticity that begins with what's growing right underfoot.
"More than 80 percent of our food and beverage is sourced in Ontario, and the kitchen's involvement in the gardens and local foraging has become a daily routine," Bangerter notes. "Quite often, these activities dictate the menu and the focus on the plate. The way I cook and look at food has changed. It starts with a leaf, flower or root in the ground as I stroll through the property. I am inspired by the terroir. The food reveals this and tells a story. What I do at Langdon Hall wouldn't make sense anywhere else."

If luxury in its purest form means something so rare that it cannot be replicated, then Langdon Hall exemplifies that definition, communicated via small gestures, many of them culinary-themed — say, a delectable treat delivered to your room, a garden or kitchen tour, or an intimate cooking class in the custom-built teaching kitchen on-site. "To be recognized as one of Canada's best restaurants — and to be in a hotel — I think, says it all. Langdon Hall is the first boutique hotel I have worked in. It is hard to compare to the larger luxury hotels, but I certainly prefer it here."

But then, such a comparison could be irrelevant anyway. "There is nothing 'regular' about a visit to Langdon Hall," says Bangerter. "You won't have the same experience anywhere else."
---
By Dick Snyder – *This article originally appeared in INSIGHT: The Art of Living | Winter 2018

Photography by: Langdon Hall