Two generations of Lundström women prove that creating Canadian-made outerwear with style — and strong values — is a talent that runs in the family.

Linda Lundström first learned to sew in her mother's tailor shop in Red Lake, in Northern Ontario, before earning a scholarship to study under the tutelage of a couturier in France. In 1974 she started her namesake company and soon made her mark in the Canadian fashion industry with her iconic winter coat, dubbed Laparka (this was long before Canada Goose came along). But unlike Donna Karan's trademark bodysuit and Diane Von Furstenberg's signature wrap dress, Lundström's design was already ethically minded.
Inspired by the traditional parka worn by First Nations people and those worn in Lundström's ancestral Iceland, Laparka incorporated locally trapped fur around the hood to block out the wind. The quintessentially Canadian animal emblems on the back of each coat were sourced and sewn by First Nations communities where the designer helped champion local economic growth. Then, fashions changed and Lundström sold the company in 2008, but the style maven is now enjoying a renaissance with a new outerwear line called Therma Kota (which translates from Nordic as "providing warmth").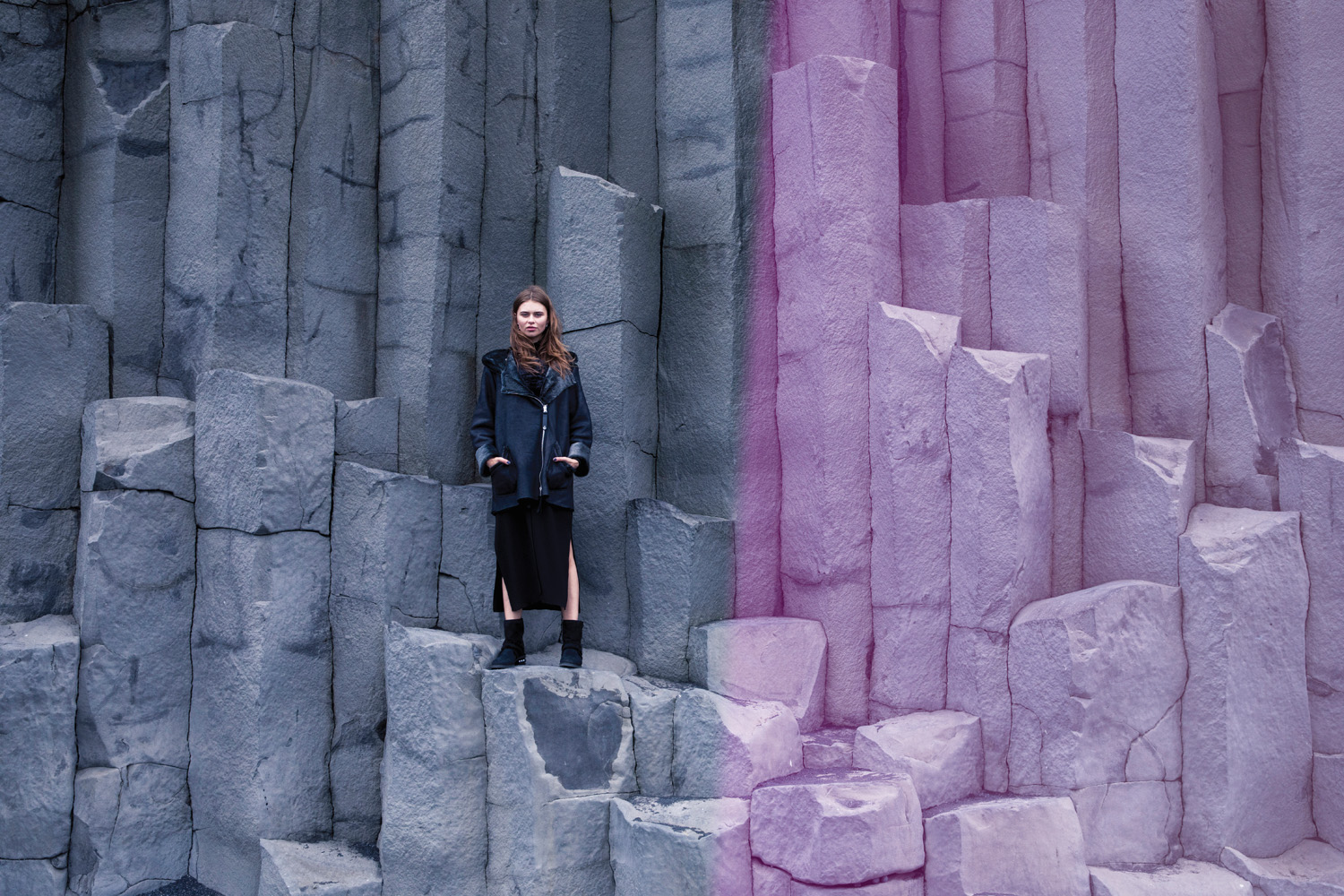 The designer co-founded this new venture just over a year ago with her daughters — Mosha, 31, and Sophie Lundström Halbert, 27 — who have helped inject some contemporary cool (think pink shearling and leopard prints) into the family brand, plus a heap of social media savvy, quickly garnering celebrity fans such as Kate Hudson and Emma Roberts.

In the late '90s, Linda Lundström Inc. was worth more than $12 million and its 60,000-square-foot manufacturing facility housed 150-plus employees. Her daughters recall the family mudroom, lined with coats of every colour, and how their mom would stand out in the playground, dressed in head-to-toe red with lipstick and shoes to match. "We grew up surrounded by fashion," notes Sophie. "I remember running through and hiding in piles of beautiful fabrics and, at home, always playing dress-up."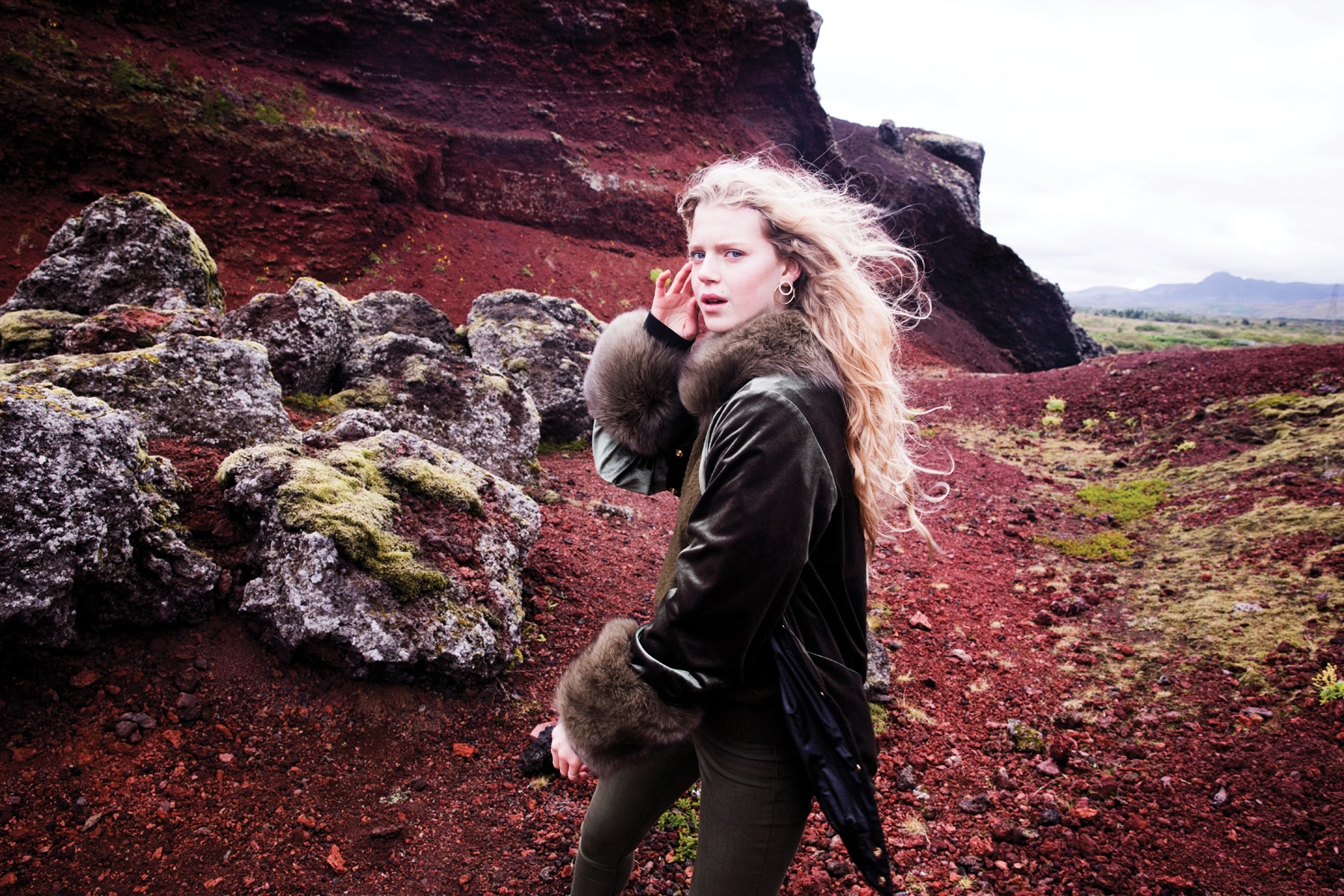 Mosha was first to follow her mother into fashion, as an editor at Flare magazine, then as the fashion director at Footwear News in New York, which is owned by Women's Wear Daily. She interviewed the likes of designer J.W. Anderson, Manolo Blahnik and Carine Roitfeld, and was often spotted in street-style roundups that praised her signature blunt bangs (not unlike Mom's) and killer shoes.
In 2016, Mosha's fairytale wedding to British-born entrepreneur Aidan Butler, which took place in the Lundström family's homeland, in the city of Reykjavík, got coverage in a 43-image gallery on Vogue.com. More than 100 guests, including actress-turned-royal Meghan Markle, attended the five-day event, replete with a Viking-themed rehearsal dinner and, for the bride, Game of Thrones-style braids and thigh-high ivory suede boots.
But most remarkable were the custom-created pieces crafted by Linda herself, including her daughter's winter-white parka adorned with a sequin appliqué on the back and complemented by crystal fox fur cuffs and hood. It was even detachable at the waist, to be worn cropped at a later date. For Sophie's wedding dress, Linda dyed lace, using cedar picked in the vicinity of the family's property in Caledon, Ontario.

Once the wedding images hit the Internet, Mosha was flooded with queries from women who wanted to know how they could get their hands on a special-occasion coat just like hers. "That's really what inspired Therma Kota because there isn't anything else out there that's glamorous and warm," explains Sophie, who had studied graphic design at Emily Carr University of Art + Design in Vancouver.
At first, Therma Kota was a passion project conceptualized in Mosha's spare time. "Then one weekend, we were sitting around the fire in Long Island, talking about what makes me happy, and it was like a lightbulb switched on," she recalls. "Okay, that's it. I'm going to resign from my job, hop onto a plane to Iceland, and we're going to shoot a campaign — no looking back."

The mother-daughters trio officially launched Therma Kota in November 2016 with just one style, which they called the Sigrún — a lightweight, water-resistant coat designed to be worn in between-seasons. To help retain body heat, a reflective silver lining resides in between the outer fabrics of the reversible garment — metallic damask-like on one side, black on the other. Adjustable sleeves borrow from Linda's long-standing penchant for stylish versatility.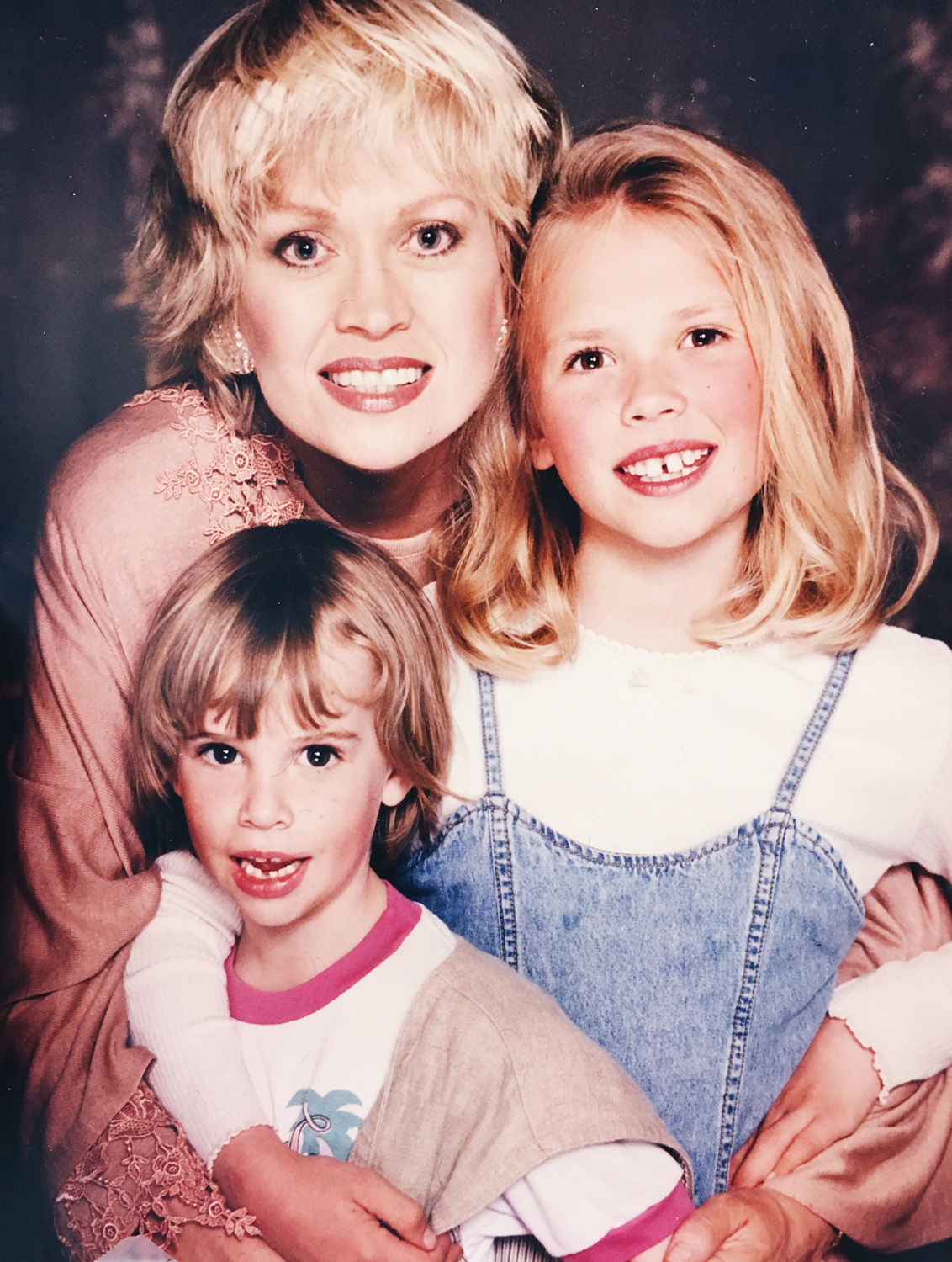 Their business model is quite distinct from that of Laparka, which sold at more than 500 stores across North America. "Instagram is our favourite department store, so our business model [now] is direct-to-consumer, online," Mosha points out. "And [it's] also [about] creating live events — parties where you can meet us, try everything on and have a Nordic experience. And the cocktail is very important." At an event in Dublin, bartenders served up the "Kotapolitan" — Reyka vodka, cassis liqueur and a splash of cranberry soda, shaken with fresh blackberries and a sprig of thyme.

Therma Kota will continue to eke out one or two coats at a time rather than building out whole collections, which is reflective of a growing slow fashion movement that's bucking fashion industry norms (British luxury footwear brand Dear Frances has also found success with this scaled-back business model). Once the pre-order window closes, each coat is made and delivered to the customer's door within two weeks.
"We're not into this idea that we have to make a bunch of things for a store where someone has decided that maybe they'll like these styles — and then who knows if they will, who knows if it's their size, who knows what will happen with the weather," says Mosha.

This approach means the team can remain nimble, catering to custom sizes with personalized phone assistance or surprising customers with, say, shearling mittens made from extra fabric. "We don't want to waste anything," she notes. "We want to make coats for people who want them in the colour and size that they want."

While Therma Kota is building new ways of doing business, it retains Linda Lundström's foundation, sourcing from Canadian fur companies that support local trappers, many of whom are indigenous. "Everyone has their own belief system and we think it's about making an informed decision," says Mosha, referencing the fur issue and pointing out that Canada's regulations are among the strictest in the world. "The thing that we cherish about fur is that it's like fine jewellery and it stays in your family. And that's what we want. We're trying to make things that people [will] have forever."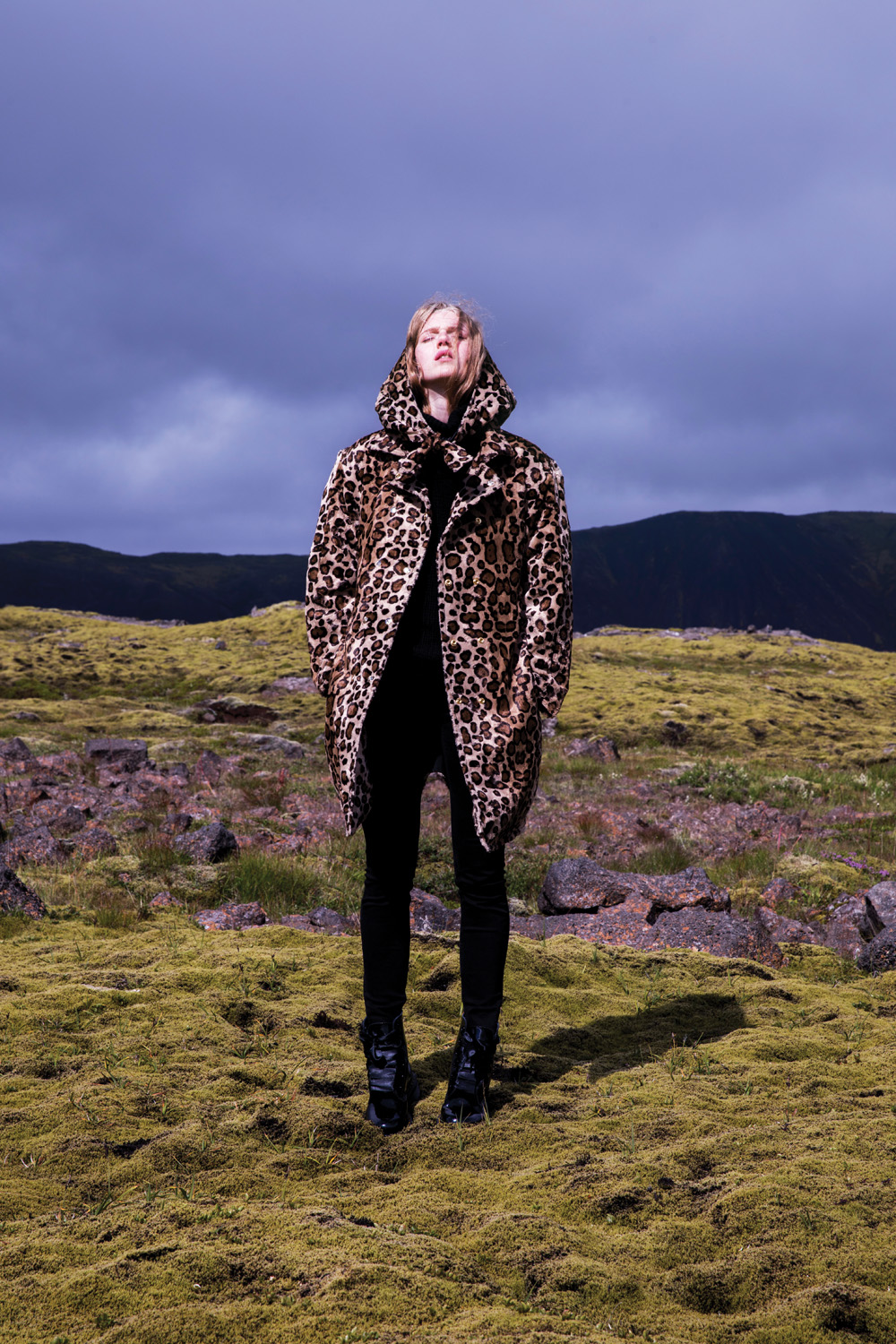 Already, the label is spanning generations in its fan base. Twenty-year-old Icelandic pop star Glowie, for one, owns a Helga cropped bomber jacket in snow leopard and, to the creators' collective pride, Therma Kota has also outfitted a former first lady of Canada, Margaret Trudeau. But the brand's broad appeal isn't so surprising when you consider that its creators have merged the past with the present so seamlessly.

"Throughout my career, I have always embraced the latest technology in product design and manufacturing," says Linda. "Now, my daughters are introducing me to the newest ways to communicate and engage with the world through technology, so we are all savvy in our areas of responsibility and there's fun [in] sharing this knowledge."

Sometimes, mothers and daughters, together, know best.

---

By Carlene Higgins – *This article originally appeared in INSIGHT: The Art of Living | Spring 2018