Discover the real depth of design in Belgium. A visit to Belgium is akin to taking a masterclass in the aesthetics of the last thousand years. Architecture buffs will be awestruck by massive medieval structures (Belgium has more castles per kilometre than any other country) that share streetscapes with Baroque, Art Nouveau and Atomic Age buildings, alongside glass-and-steel marvels by modern starchitects.

Meanwhile, design hounds can comb premium shops for wares crafted by emerging artisans and troll the flea markets and antiques stores for finds from the past that are very now. Also worth exploring are the gallery spaces and interiors by trend-setters Axel Vervoordt and Vincent Van Duysen.

To all of these, tack on centuries of expertise, be it in diamonds, chocolate and beer, or lace and linen — and you've got Belgium, a magnet for discerning travellers who appreciate the finer things in life.Duysen.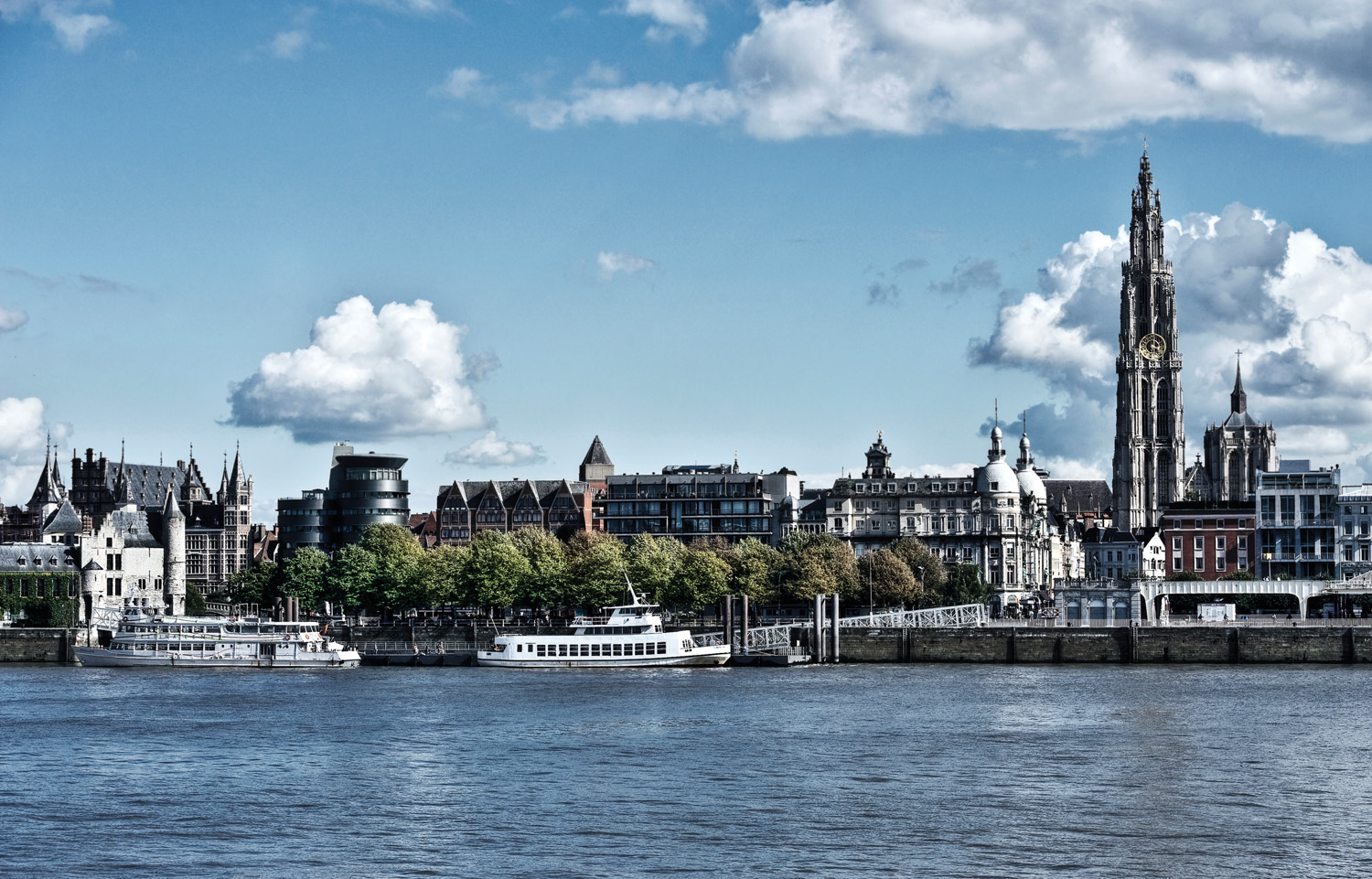 ANTWERP

With a population of just 500,000-plus, Antwerp boasts some of the world's most influential names in the creative sector, among them fashion designers Dries Van Noten and Raf Simons, architect-designer Vincent Van Duysen and interior designer Axel Verfoordt, who is also an antiquarian and gallerist. Explore this charming Flemish port city for its uber-cool, lively fashion, entertainment and design scene.

What to See

Plan to arrive here by train because Antwerp Central is one of the most beautiful railway stations in the world. Make sure to visit the Museum aan de Stroom (MAS), with its compelling contemporary-art exhibits as well as a rooftop deck with superb views of the city, the port and the stunning, recently completed Port House building designed by the late architect Zaha Hadid. Fashion enthusiasts will want to make a pilgrimage to the ModeMuseum (MoMu) in the Nationalestraat fashion district for a refresher on the groundbreaking collections by the Antwerp Six (Van Noten, Ann Demeulemeester et al.).
Where to Shop

A mere 10-minute stroll from the MoMu is the chic address Graanmarkt 13, home to a tightly curated shop, plus a restaurant and rental apartment downstairs, both designed by Van Duysen in his signature moody, minimalist style. Walk another 10 minutes to check out Helder, an intimate design shop and the working studio of Diana Keller and Brecht Baert. The duo create their own products (furniture, home accessories, set props and more) and also purvey contemporary jewellery, ceramics and paper goods by local and international designers. For the ultimate Belgian design experience, make the trek to Kanaal in Wijnegem and immerse yourself in the world of Axel Vervoordt. The recently renovated complex, located in a massive malting distillery built in 1857, features a 98-suite apartment tower, workshops, a restaurant and a gallery displaying select Vervoordt furniture and artworks.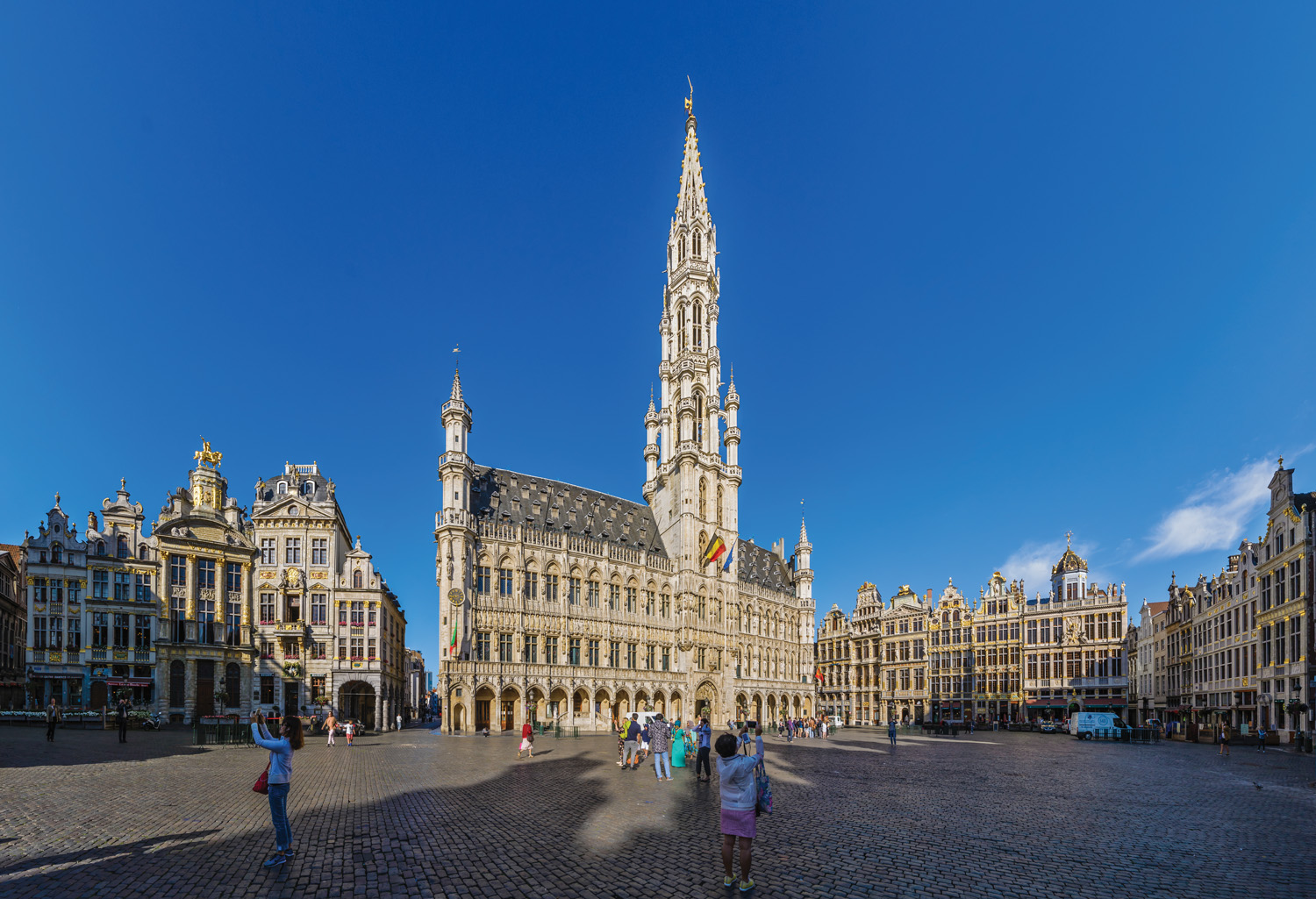 BRUSSELS

The nation's capital, Brussels, is an international centre for politics, business and finance, but it's not all about buttoned-down bureaucracy. The main square, for one, is among the prettiest in Europe. Brussels is also the birthplace of Art Nouveau architecture, thanks to Victor Horta, the first designer to employ its characteristic natural motifs in his architectural endeavours. The city is also a hub for the vintage and antique decorative arts sector, with major dealers based here, which makes them geographically well positioned to source from France, Italy, Scandinavia and beyond. And affordable local real estate means overhead costs don't trigger inflated final selling prices, making Brussels an attractive resource for domestic and foreign design buyers.

What to See

Make your first stop the Grand Place. This iconic cobblestone public square is bordered by ornate public buildings in Flamboyant Gothic, Neo-Gothic and Baroque styles — a spectacular architectural blend that UNESCO recognized in 1998, declaring the Grand Place a World Heritage Site. After dark, when the square is fully lit, the scene is breathtaking. The surrounding area is touristy but worth exploring if only to sample the exquisite offerings of local chocolatiers. Next, head across the city to visit the Horta Museum, comprised of a pair of townhomes designed by Horta to serve as his home and studio. Completed in 1902, the buildings reflect the renowned Art Noveau architect's penchant to integrate natural forms throughout and his attention to detail, down to the doorknobs. Another landmark architectural gem is the Atomium, which is located on the outskirts of Brussels and was built for the 1958 World's Fair. Ride to the top of the steel-clad structure of tubes and spheres and then make your descent, checking out the views and displays on the way down.
Where to Shop

If antiquing is on your agenda, be sure your visit falls on a weekend. Aim to arrive at the bustling Place du Jeu de Balle flea market by 5:30 am if you want first pick of the goods set out by some 450 dealers. The vibe here is low-key and low-cost. But keep your eyes sharp (and bring a flashlight) to sift through the gems from the junk scattered on blankets on the ground. A 10-minute walk away is the antiques market at the Place du Grand Sablon, which operates on Saturdays and Sundays. Vendors set up underneath canopies to sell small luxury goods such as linen bedsheets, silverware, crystal, mirrors and art glass.

Scour too the Sablon and Marolles neighbourhoods close by, stopping in at Michel Lambrecht Art & Deco (a favourite of American designer Steven Gambrel) to browse Rough Luxe furniture, lighting and accessories. As well, drop by Via Antica Antiques & Design, Vintage Items, Haute Antiques 207 Gallery and Ampersand House, all of which specialize in European 20th-century designs presented in gallery-like surroundings. Shipping services are often available on-site, so you can buy at will without worrying if your purchase will fit in your carry-on.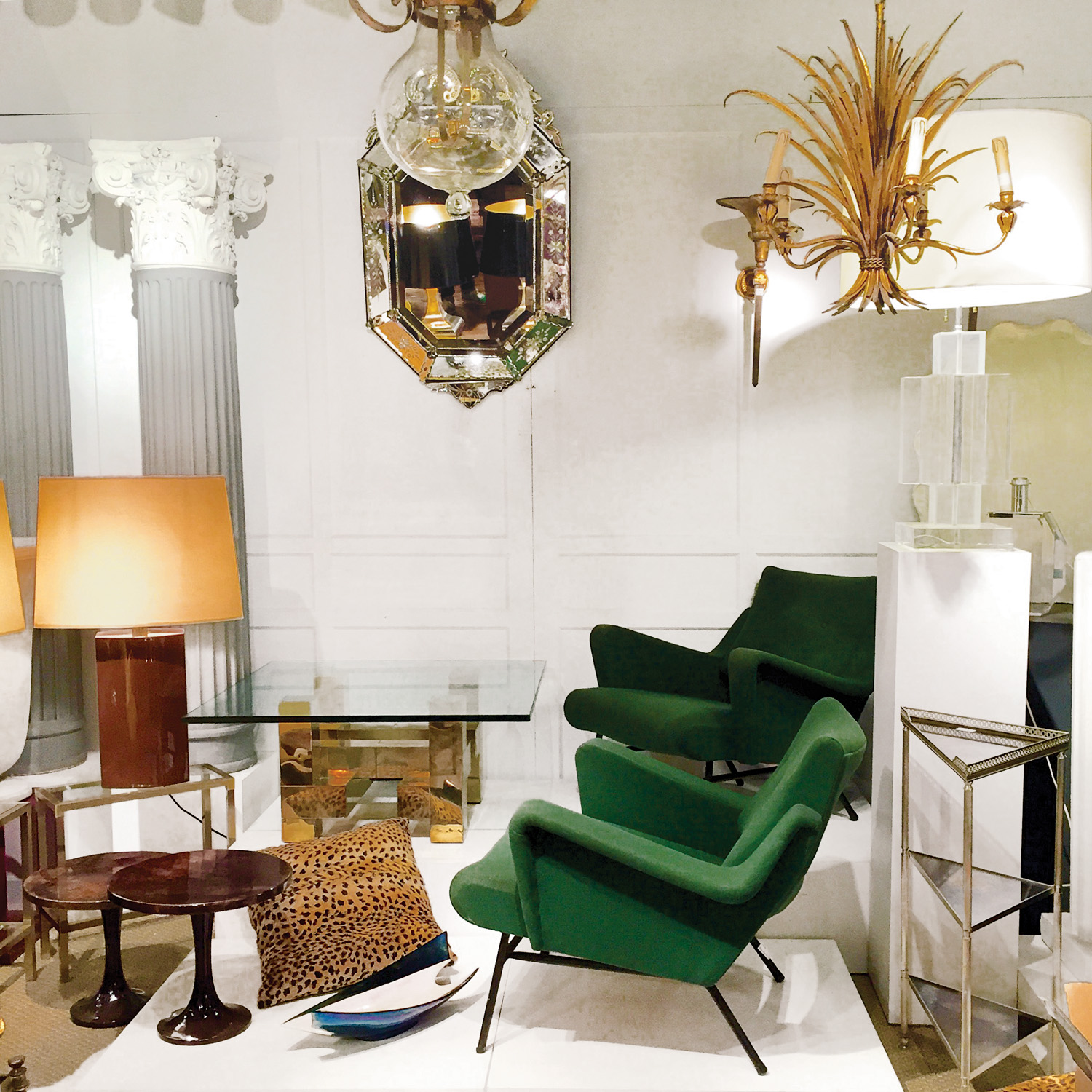 GHENT

There's a pervasive youthful energy in Ghent, thanks to this university town's large student population, which contributes to a thriving arts festival scene and café culture that contrast nicely with the medieval setting. Situated on a network of picturesque canals, Ghent is sometimes referred to as a Venice of the North.

What to See

Start off with a tour of the historical city centre, anchored by Gravensteen Castle, a stone fortress that dates back to the year 1180 and is still standing and welcoming visitors. Then, pop into the Design Museum Ghent, housed in a beautifully restored 18th-century mansion with a light-drenched modern wing. View the rotating exhibits and a small curated display of items from the museum's 22,000-object permanent collection. Weather permitting, take a canal boat tour to enjoy the city from a different vantage point.

Where to Shop

Head to the top floor of HuisZwaluw Home, the elegant townhouse-style interiors shop, stopping by each room to browse as you descend the pretty spiral staircase. Here, you'll find plenty of conveniently packable products by Ferm Living, Fest Amsterdam and Norm Architects. Ten minutes away is Koperhuis, a lifestyle-and-design boutique in a loft-like setting along one of Ghent's central canals. It proffers high-end furniture, lighting fixtures and home accessories by top European manufacturers as well as emerging designers.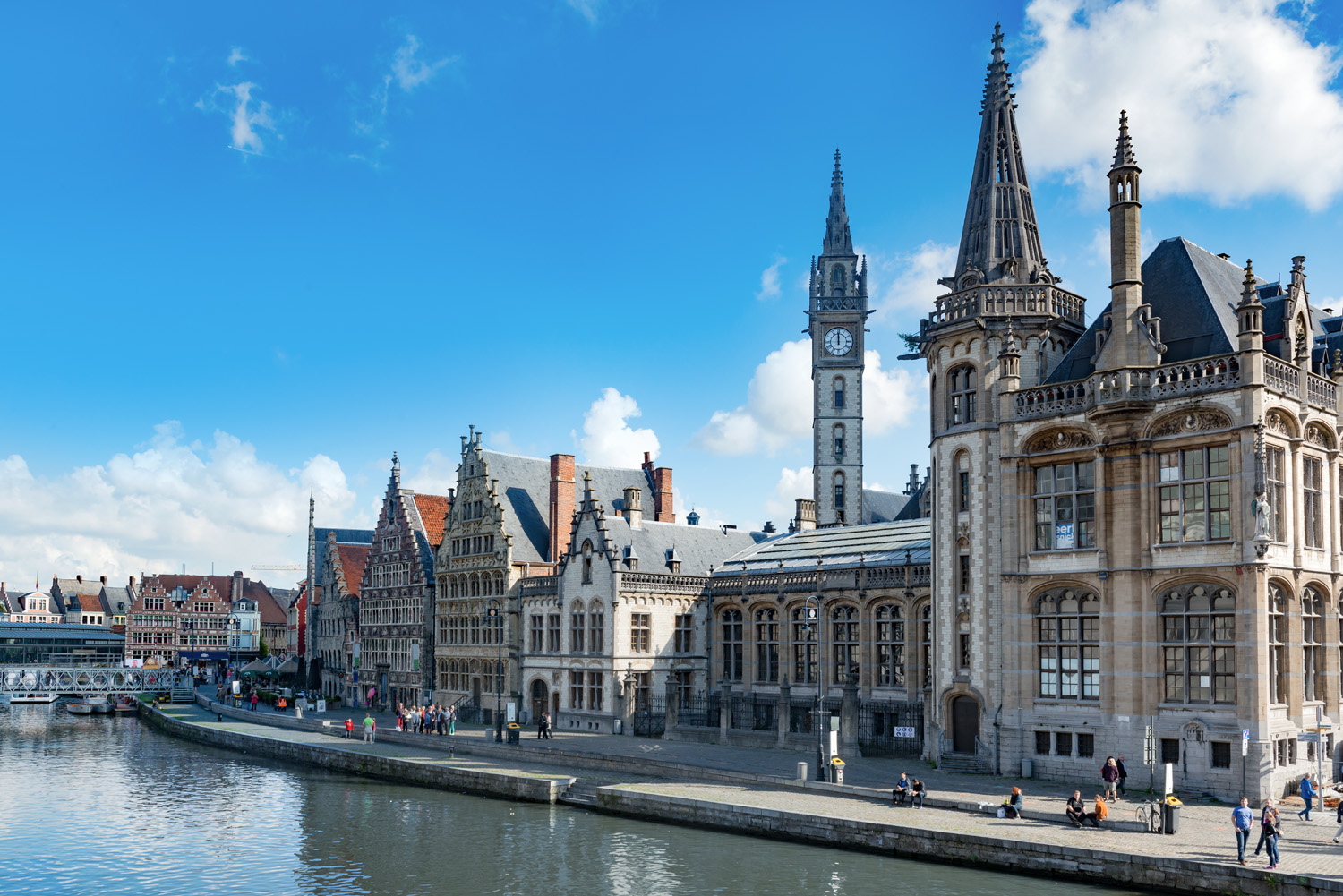 BRUGES

Take the train for a short ride to Bruges, a charming medieval city of cobblestone laneways and picturesque market squares that contribute to the feeling that you're in a time capsule. Ancient crooked buildings on crooked streets along winding canals make it also seem like you're walking through a movie set — great fodder for moody architectural travel photography.
What to See

The historic centre of Bruges is a UNESCO World Heritage Site, so everywhere you turn, there are important historical buildings and glorious architectural treasures. The Church of Our Lady, which dates from the 13th to 15th centuries, is among the tallest brick structures in the world — an amazing feat of construction, given the tools of the time. Bump up your step counter with a visit to the Belfry of Bruges to climb the 366 steps to the top. The magnificent Bruges City Hall anchoring Burg Square was completed in 1421, when the city's population would have been only about 45,000. Escape the tourist traffic and head to the historic Hansa Quarter to view the homes of wealthy Spanish, French and Italian merchants, which were built in the 12th to late-15th centuries.
Where to Shop

Though scoring somewhat lower in the design-boutique area, Bruges does have a large outpost of the Dutch discount chain Hema. Here, insiders shop original designs — with a Muji-meets-Ikea vibe — in Hema's amply stocked stationery and home accessories departments.

---

By Margot Austin – *This article originally appeared in INSIGHT: The Art of Living | Spring 2018

Photos: Courtesy of the City of Antwerp; Jean-Paul Remy; Margot Austin; iStock;