After decades of decay, a generation of mobilized, social media–savvy locals are breathing new life into the Motor City.


Speramus meliora. Resurget cineribus. "We hope for better things. It will rise from the ashes." Etched on buildings and sculptures across the city, these mottos have been Detroit's for more than 200 years. The second refers to the fire that razed the city in 1805, but it has never been more relevant than now.
On July 18, 2013, Detroit filed for bankruptcy, and many across the country proclaimed that the beleaguered city had hit rock bottom. Actually, rock bottom for Detroit was decades earlier, when its once bustling streets were rife with gang violence, a crack epidemic, a growing list of abandoned buildings, and a solidifying reputation as America's "Murder City." A formerly hefty population that outnumbered Chicago's has dwindled to fewer than 700,000.

But even as Detroit filed for bankruptcy, a movement was already underway, with new businesses sprouting up and neighbourhoods showing signs of change.
Historic Corktown, where an iconic urban ruin — the skeletal Michigan Central Station — is located, was already home to a few hip new cafés and bars. Michigan State University in midtown Detroit was an oasis of student culture. The resilient Eastern Market commercial district was attracting new businesses, like letterpress print shop Signal-Return. The long-shuttered Book- Cadillac Hotel underwent a restoration in 2008 for approximately $200 million (U.S.) and is now a Westin property. Shinola, on West Canfield, was both a sign of progress (the store's products are assembled in Detroit) and a target for derision (the company uses parts from Asia, fuelling debate on whether Shingle can truly be considered local or not).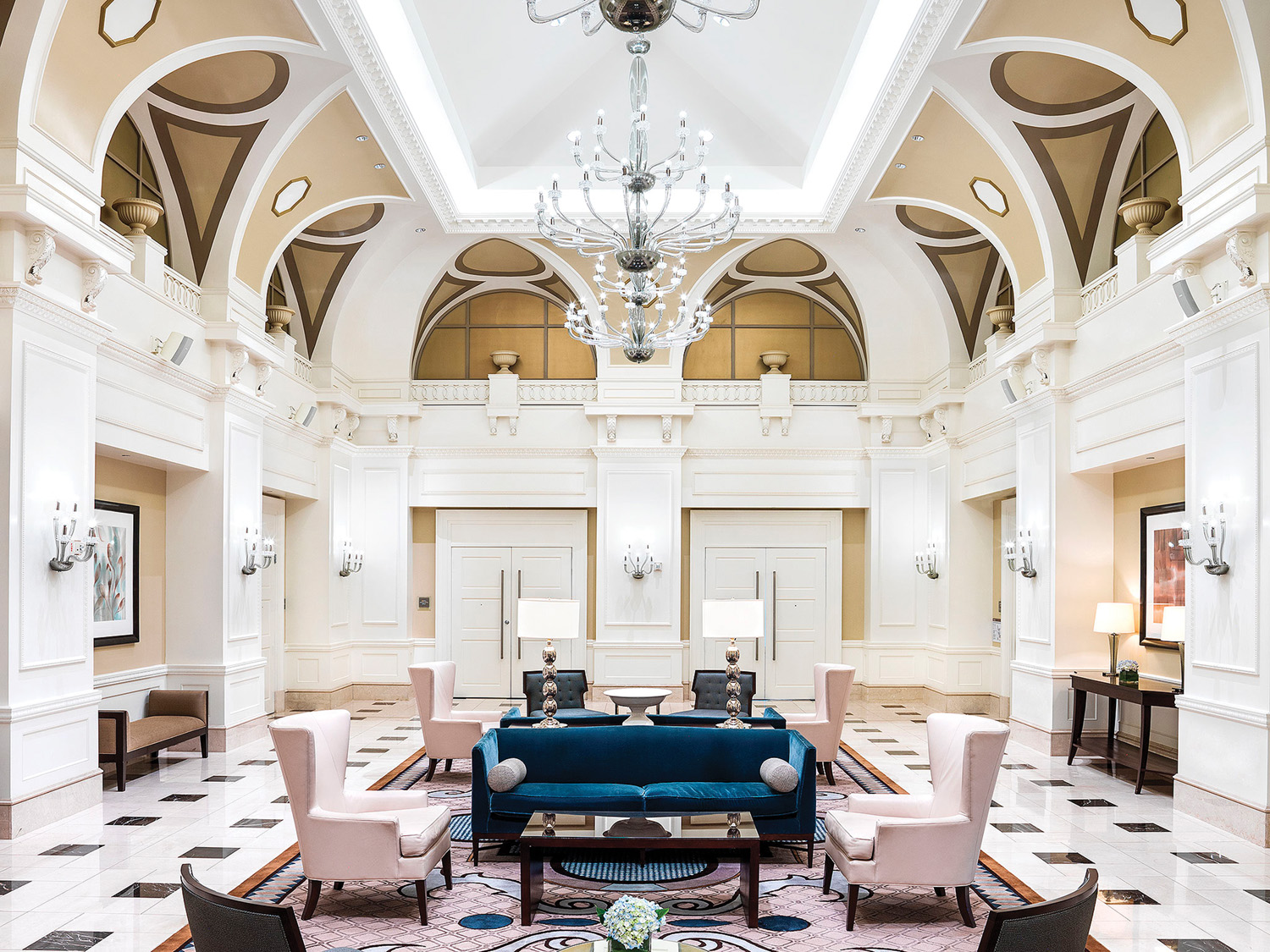 No, the bankruptcy didn't signal the end. Rather, it offered the city the chance at a bright new future.

As Detroit native and local advocate Mark Hall explains, "Once the city got rid of its debt, it was able to reallocate some of its money to resources that have helped [it] improve — more police officers, public transit and restoring some of its most famous buildings." Hall is extremely positive about what's coming next. "The city is planning for the future — a first in a long time," he adds. "There are master plans for every neighbourhood. Street lights are running for the first time in my life."
Having grown up in the downtown neighbourhood of Brush Park, a once-thriving community that is now majestic ruins and manicured mansions in equal measure, Hall showed his exuberance for the city's revival when he interned for architecture firm Kraemer Design Group on its restoration of one of downtown Detroit's original skyscrapers, The David Whitney Building.

He then used his interior design know-how to restore his own home, built in 1905 and located in Boston-Edison, a historic neighbourhood in the city core. Hall, just 22 years old and now a student at the College for Creative Studies, has amassed an encyclopedic knowledge of Detroit architecture, history and politics. His passion for his hometown has fuelled a micro-movement aimed at protecting Detroit's prized buildings. His efforts — which include submitting recommendations to the municipal office for new street signs; promoting new public-transit infrastructure; and rallying people to protect historic structures scheduled for demolition — all have one unifying thread: preserving the city's irreplaceable heritage.

Criticism has been wielded at those who have come to buy up Detroit's buildings like an architectural yard sale — millionaire investors looking to cash in or outsiders looking for a $500 house. Detroit's revitalization is, at the heart, a local grassroots effort.
Margarita Myers Barry, a Detroit native who returned home after studying design at Bowling Green State University in neighbouring Ohio, has made it her mission and career to promote the success of small Detroit businesses and local artists, using her skills in art, design, retail and social entrepreneurship.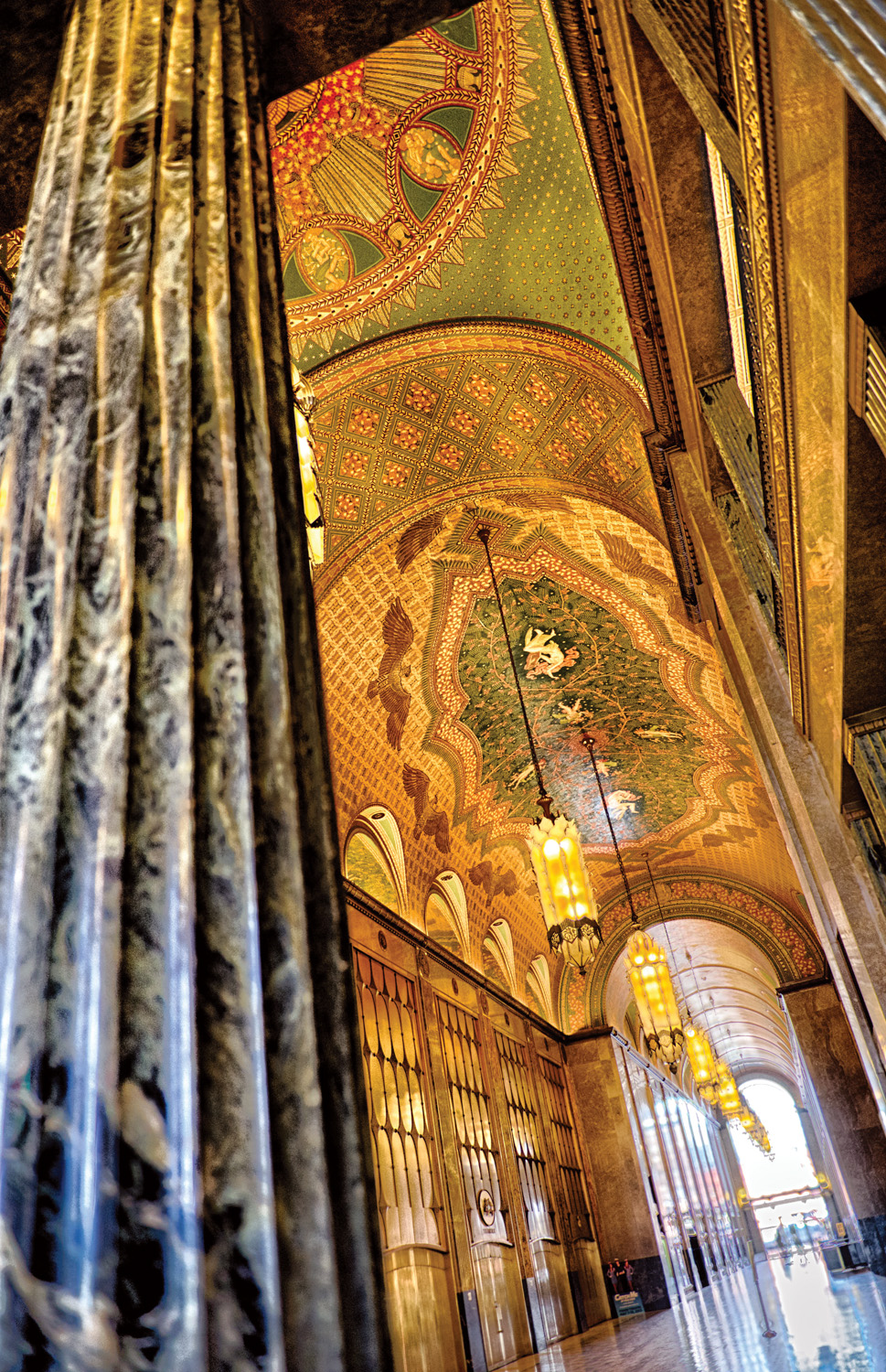 In 2009 Myers Barry founded I Am Young Detroit (which is still going strong as iamyoungamerica.com), a digital social venture promoting youth entrepreneurship. The impetus for her, she says, was "seeing all these cool, innovative millennials doing great work that wasn't getting any attention." The following year, she opened 71 POP, Detroit's first pop-up retail shop showcasing local creativity — and keeping the city up to speed with major urban centres across the country.

Her latest endeavour, BLOCK x BLOCK (blockxblock.com), celebrated its launch this past December. Through this online platform that connects local artists with shoppers looking for artisan works, original art is delivered in a box, or "block" (the "surprise" artwork itself is entirely up to the artist). By selecting specific local ventures to support with their "building blocks," shoppers contribute to neighbourhood improvement efforts. Between 5 and 10 per cent of profits from each block supports a local project in Detroit.

Next up on this overachiever's list — Bohomodern. A small-business DIY café scheduled to launch this spring, Bohomodern invites guests to create — anything, from textiles to succulents in terrariums — in a common space that will also showcase the company's own line of clothing, accessories and housewares. Its home will be at 71 Garfield, a 1922 building in the recently transformed historic Sugar Hill Arts District, which now features artists' studios.

It seems that for Detroit, there's no better acronym than DIY. If you want your city to improve, sometimes you have to do it yourself. And the committed residents who have done just that have a lot to be proud of. Their passion appears to be contagious, attracting businesses such as Google, sports apparel manufacturer Under Armour and retail giant Meijer, whose grocery-retail-residential project in Detroit is slated to open in 2019.

Meanwhile, Detroit's mayor, Mike Duggan, has promised $125 million (U.S.) in bonds to spruce up local neighbourhoods, and the David Stott Building, an Art Deco favourite, is getting a much-needed exterior cleaning and renovation. "The economy flourishes when we protect these buildings," Hall points out. "We cannot lose anymore. We have already lost so much."

3 ARCHITECTURAL GEM LANDMARKS IN DETROIT

Explore the city's iconic skyline highlighting these architectural wonders.

Guardian Building, 500 Griswold Street

The telltale orange bricks of this Art Deco masterpiece were customized for designer Wirt Rowland in 1928. Inside, the three storey-high lobby is crowned with a semi-dome of custom tiles from Pewabic Pottery, a ceramic studio in Detroit, and laid out in a Native American–inspired Art Moderne pattern.

The David Whitney Building, 1 Park Avenue

This wedge-shaped Neo-Renaissance marvel completed in 1915 is one of the few remaining structures designed by renowned architect Daniel H. Burnham. The David Whitney was shuttered in 2000, but after a $94.5-million (U.S.) restoration, its gleaming white and gold lobby has returned to its former glory.

Fisher Building, 3011 West Grand Boulevard

Architect Albert Kahn is often credited with creating Detroit's "look" — dozens of buildings bear his name. And there is no finer example of his work than the Art Deco Fisher, built in 1928. This architectural gem's exterior and interior were finished in more than 40 kinds of marble from all over the world, and its hallways feature towering light fixtures and ornate murals, which earned the Fisher the title "Detroit's largest art object."

---

By Andrew Brudz – *This article originally appeared in INSIGHT: The Art of Living | Spring 2018

Photo: Mike Boening/Flickr; Courtesy of Detroit's Statler and Book-Cadillac Hotels: The Anchors of Washington Boulevard (images or America series) by David Kohrman.