When considering the leap to start up a new venture, most people would begin with the staid task of plotting a business plan. Not so for former catering director John Honeyman and fashion designer Miriam Zittel. When the Canadian couple decided to move back home to Toronto after about a decade in NYC, they took a far more adventurous route — a five-month, multi-country sabbatical.

As they zipped around Europe with their baby, Zelda, now three years old, they flirted with the idea of perhaps opening a rug shop. Their interest in rugs had been sparked in their Brooklyn condo, where rigid rules required them to carpet 80 percent of their floors for soundproofing. "We had the hardest time finding cool rugs that weren't a fortune," says Zittel. With her elevated sense of chic, she wasn't wowed by Etsy and eBay finds. "So, we thought this was a niche thing we could potentially get into, but it wasn't set in stone."

When the duo landed in Morocco, they still weren't sure; they considered cutting the trip short and looking for new jobs. But as soon as they saw the local textiles, they couldn't resist buying up rugs — 100 in fact, and their business was officially born. They found their current College Street storefront on Craigslist while still in Morocco. "That's the way we operate," says Zittel. "We're a little impulsive." Since then, their gorgeous and highly covetable rugs have adorned fashionable homes all over Toronto, New York and beyond.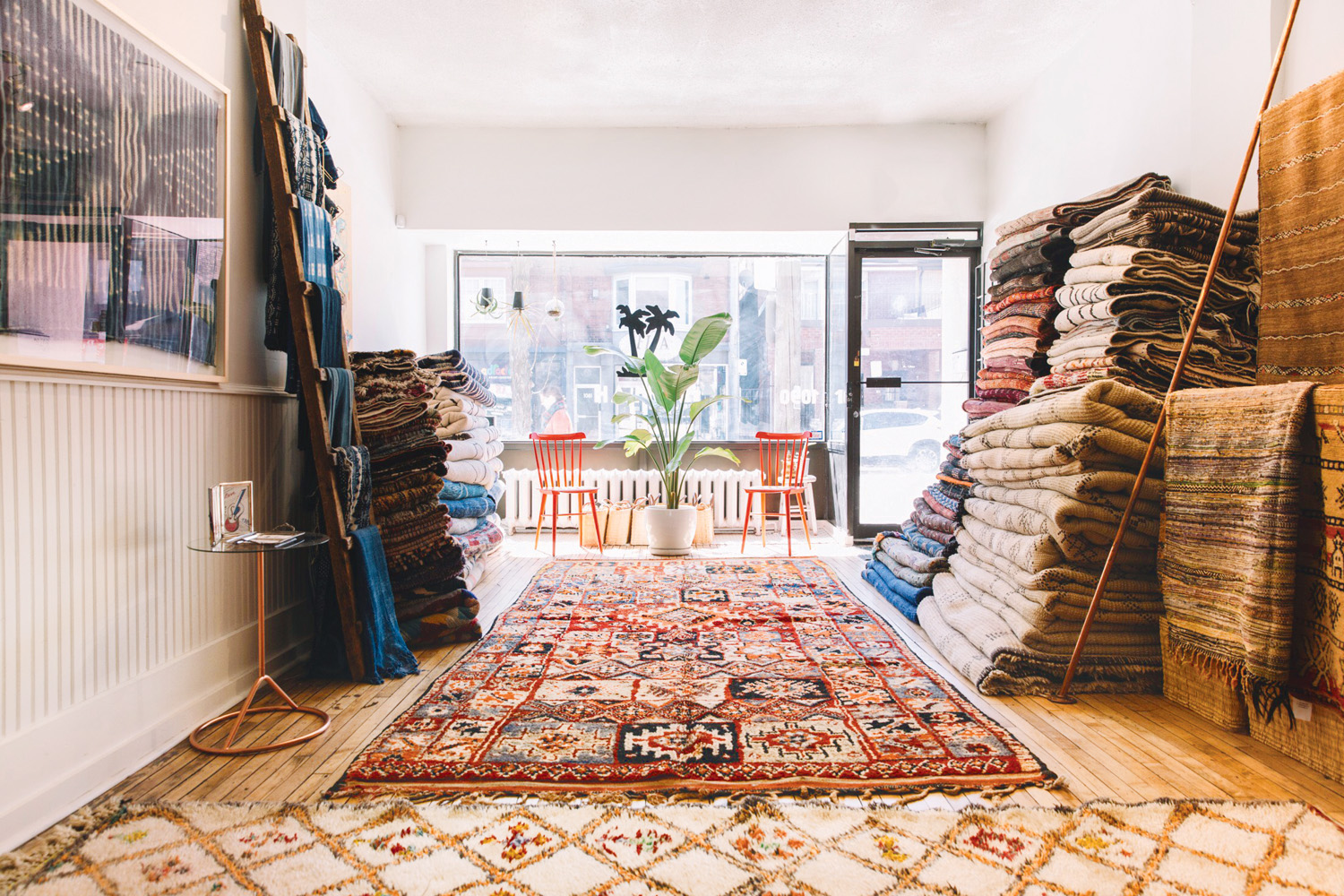 01 | Mellah:
A destination for décor enthusiasts hunting for handmade one-of-a-kind Moroccan textiles, Mellah is also a favoured go-to for its own proprietors. Their store stocks everything, from boho Boucherouite rugs (hand-knotted from upcycled fabric scraps and reminiscent of colourful abstract art) to vintage Beni Ourain rugs (a Berber style characterized by geometric designs and undyed sheep's wool). "We pick them one by one personally," notes Honeyman. Those who can't visit their Dufferin Grove shop can order online.
1090 College Street, Toronto; 416-580-7122; mellah.ca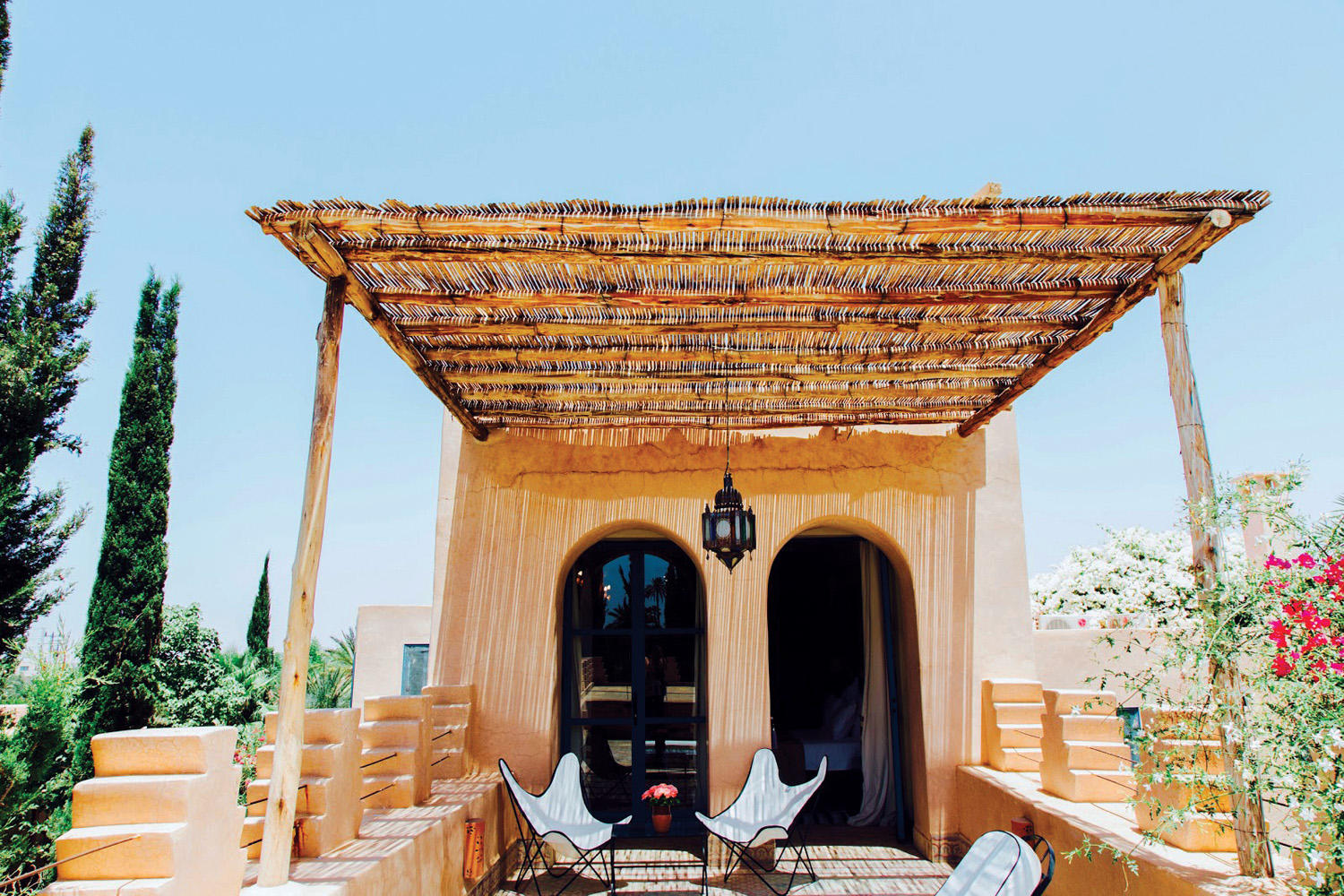 02 | Beldi Country Club
"People who know Morocco know Beldi," says Zittel. "It's the most beautiful Zen little oasis built on a farm, about 10km from the medina [in Marrakech], but you feel like you're a million miles away." Find solace on scorching days under the shade of olive trees, by the pool or in the spa (services include argan oil massages). Or shop the peaceful on-site souk for handcrafted wares, including hand-blown recycled-glass dishware and vases from Morocco's last remaining Beldi glass-making company (now based within the country club). Km 6, Route de Barrage, Souk Cherifia, Marrakech, Morocco; +212-524-383950; beldicountryclub.com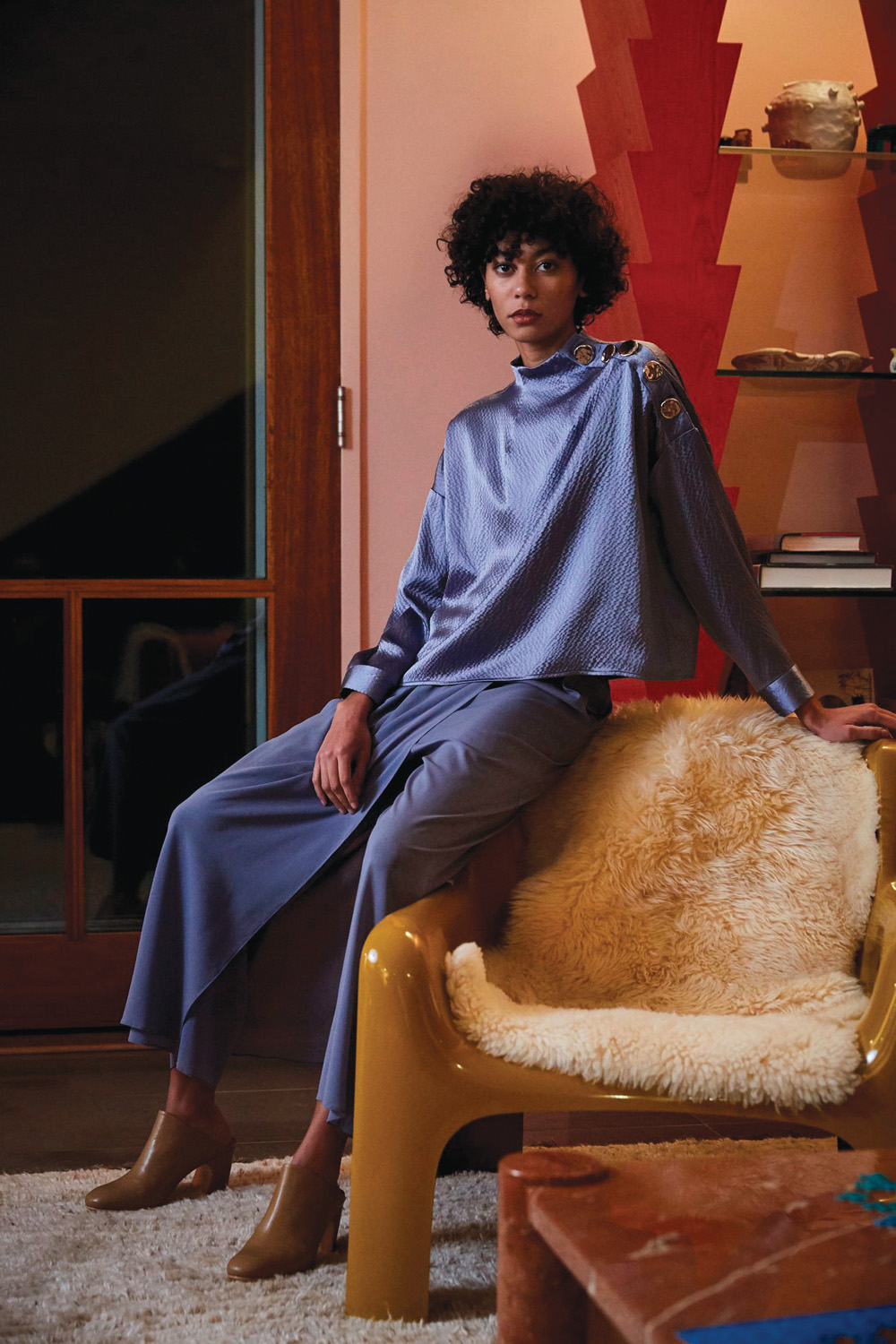 03 | Rachel Comey
NYC-based fashion designer Rachel Comey began her career making menswear, but she quickly drew a cult following of women who would scoop up her pieces for themselves. Today, her SoHo boutique is the cool girl's go-to for eclectic vintage-inspired clothing. "It's a beautiful store and she's an incredible designer who really designs for women — even if you're pregnant or have just had a baby," says Zittel. "Her clothes are so forgiving and empowering."
95 Crosby Street, New York City; 212-334-0455; rachelcomey.com
04 | The Smile
The quintessential intimate Manhattan restaurant, The Smile is "the main place we always go to," says Honeyman. "Full disclosure: it's owned by our friends, but it's been super-popular since forever." (Once it opened, it became "an instant haunt for the local art and fashion cognoscenti," according to The New York Times.) Tucked in the candlelit basement of an 1830s Federal-style townhouse, The Smile serves seasonal fare with Mediterranean verve. "Their meatballs are incredible," Zittel enthuses.
26 Bond Street, New York City; 646-329-5836; thesmilenyc.com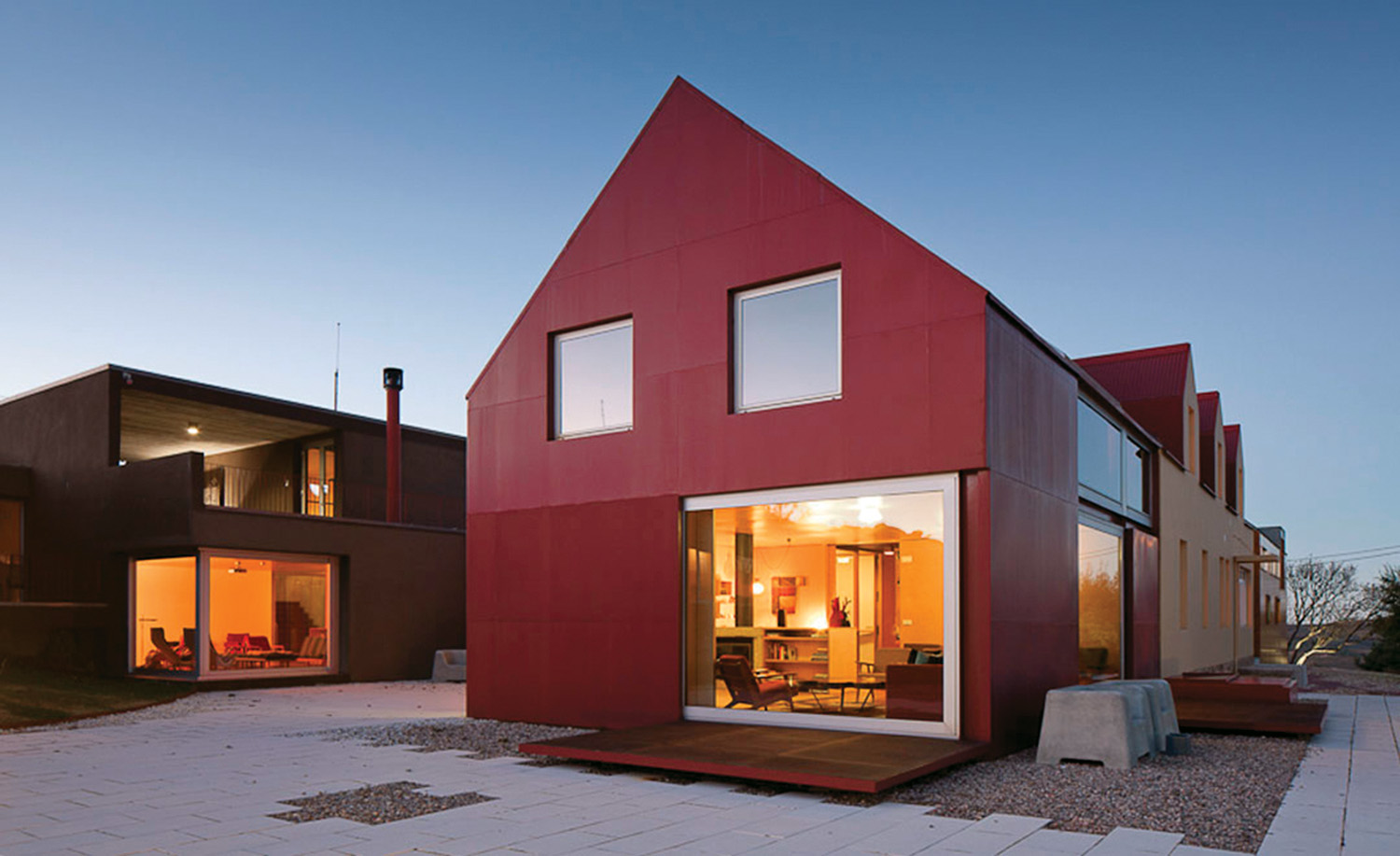 05 | Casa Das Penhas Douradas

A boutique hotel isn't what you'd expect to find amid the hamlets in Portugal's mountainous region, but that's exactly what Honeyman and Zittel stumbled upon while driving across Serra da Estrela for a day of hiking. Perched at an altitude of 1,500 metres (4,900 feet) in a national park, Penhas Douradas is, says Zittel, "a Scandinavian minimalist dream" with a charming restaurant that uses local, seasonal ingredients. The sleek modern architecture is tempered by pleasing nods to nature, such as wood panelling and bedspreads made with burel (a tightly woven traditional local wool fabric). "It looks [like] a Bond villain would live there," adds Honeyman.

6260-200 Manteigas, Portugal; +351-963-384-026;

casadaspenhasdouradas.pt
---

By Wing Sze Tang – *This article originally appeared in INSIGHT: The Art of Living | Spring 2018