At any given time, Dee Dee Eustace would have nearly a dozen projects on the go. For this Toronto-born world-renowned architect-slash-interior designer, that could include anything from Friday Harbour — an upscale resort on Lake Simcoe — to a 19th-century brownstone on New York's Upper East Side. Eustace's design savvy has landed her multiple appearances on Oprah, as well as a starring role on HGTV's reality show Real Designing Women.

Eustace recently completed the redesign of the lower level of swank Toronto steakhouse Harbour Sixty. "I don't do cookie-cutter architecture," says Eustace, whose 25-year- old Toronto-based firm, Taylor Hannah Architect, is on speed-dial for most of the city's well-heeled style set. "I look to the past while building in future components with new materiality. Picasso couldn't have painted Cubism had he not been able to paint still life. I'm not afraid to try something new and put it out there."

When it comes to her personal life, Eustace, is just as willing to take risks. In 2013, newly divorced and with her son, Jake, heading off to university, she left Toronto on a whim. "I said to my [then 14-year-old] daughter, Rachael, 'If, for one year and one year only, you could live anywhere, where would you go?' She said, 'New York.' I flew down the next week," recalls Eustace. She snagged a charming Upper East Side brownstone for sublet from the prominent art dealer Dominique Lèvy. "A lot of people don't just up their lives at 50 and start again," notes Eustace. "[But] it made me… get passionate again about what I do."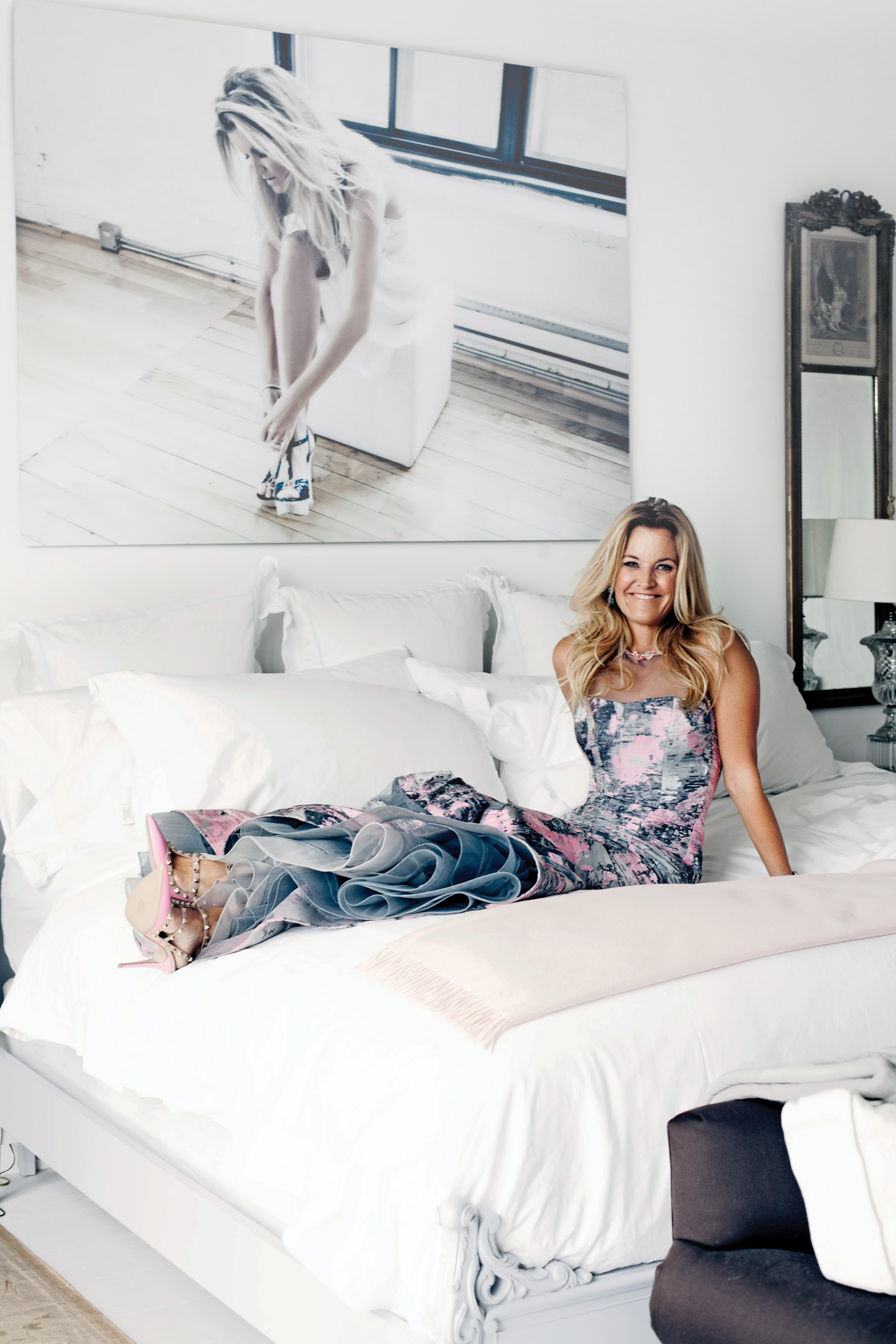 In what she dubs as "a year of magical living," Eustace kept her Toronto office while tackling projects from her new home base in NYC. Each morning, she'd walk Rachael to the prestigious Hewitt School, revelling in her anonymity. "There's nothing better than not feeling pressure to wear a certain piece of designer jewellery or drive a certain car," says Eustace. "You are who you are and you realize that when you travel." (Next on her list: L.A.)

Not surprisingly, it didn't take long for Eustace to form a new inner circle in New York and immerse herself in design, art and charity. (She is a past president of Out of the Cold Foundation which serves the homeless and disadvantaged in Ontario in the winter months.) During her time in the city, her brownstone was featured on the front page of the New York Post, as well as in New York Social Diary, and Eustace herself served as co-chair of the annual preview party for the International Fine Art & Antiques Show — a fundraiser for cancer research.

Outgoing and bubbly with boundless energy, Eustace is blond and green-eyed and blessed with a killer fashion sense. "No one takes you seriously when you look a certain way, which makes you have to prove yourself even more," she notes. "I'll wear high heels to a site. I'm really feminine, and yet I'm tough."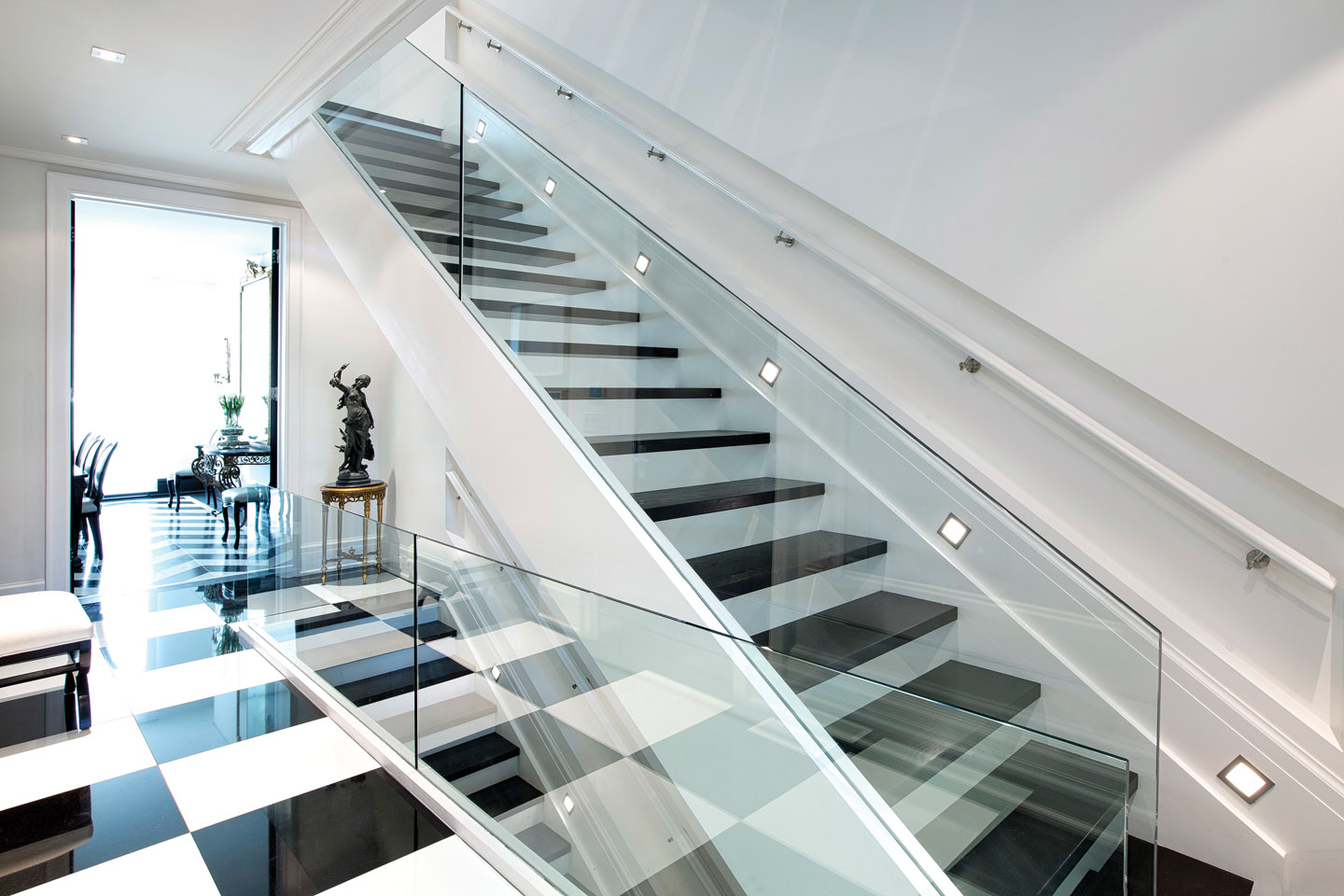 In high school, Eustace was that girl who was equal parts cheerleader and math whiz (she had a 95 average). Graduating with honours from the University of Toronto's Faculty of Architecture, Landscape, and Design, she made a name for herself in a highly competitive field where few women are at the helm. "I'm ridiculously positive and I'm good what I do. It comes from hard work and education," says Eustace.

But it's family that Eustace values most. When her parents visited recently at her cottage in Stoney Lake, Ont., she took her mom golfing and got her dad to drive a boat again, at age 82 — "magic moments," she says wistfully. She's close with her siblings too, including brother Michael and sisters Liz and Mary Jo (who hosted the popular TV series What's for Dinner?). And her ultimate dream is to one day run a full-service property/architecture/design business with her children, now aged 22 and 17.

For now, however, Eustace is happy working at her usual frenetic pace and taking on new projects, such as the recent launch of a luxury linen collection called the Princess and the Pea.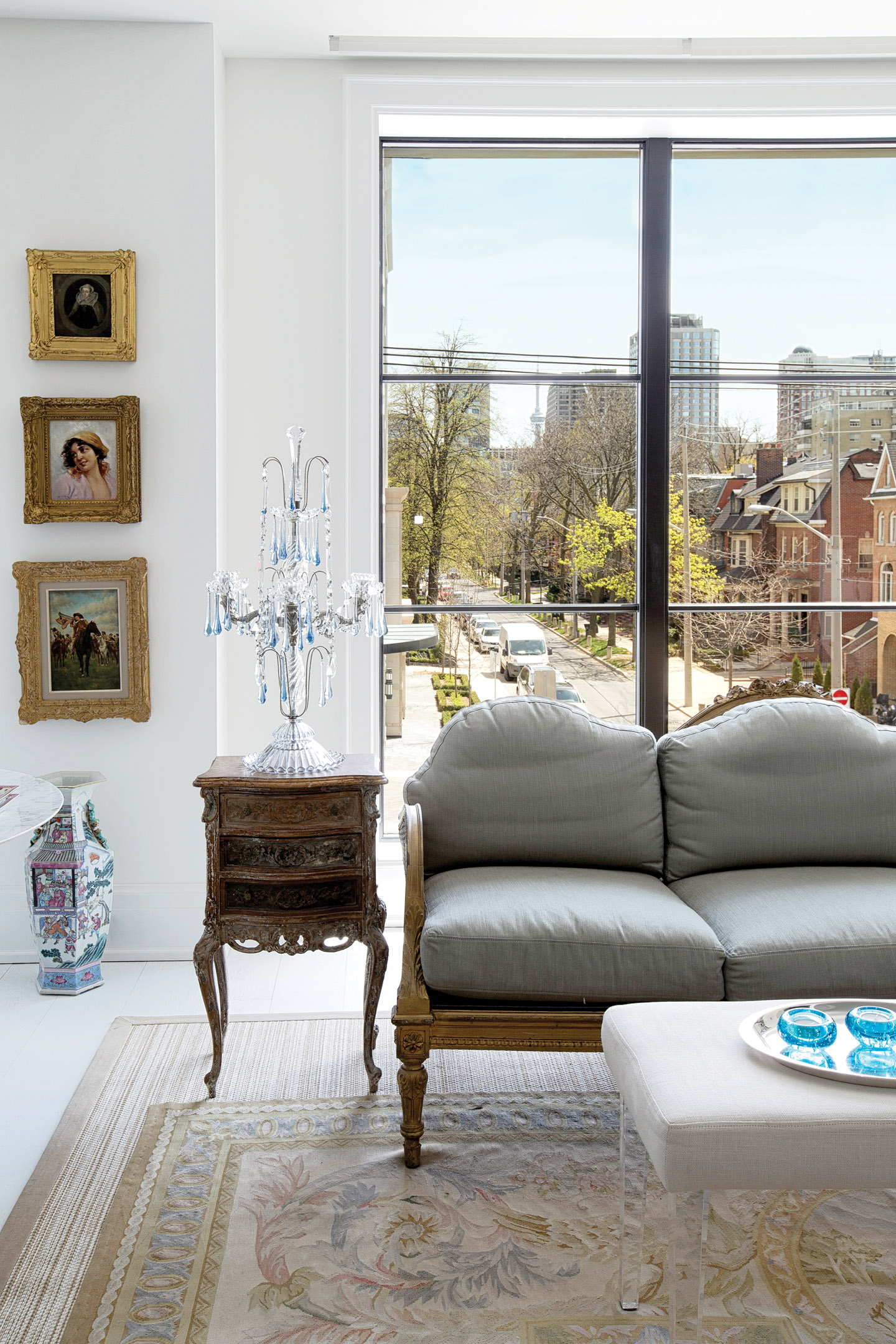 Though she has been back in Toronto since 2015, Eustace will not soon forget how New York has changed her: "I'm 54 years old and I have never looked younger. That stress has left me. And I've got a different approach to life: You create your own day, you are in control."

Clearly Eustace thrives on change. This fall, she has $13 million worth of real estate on the market with Sotheby's International Realty Canada: her Yorkville townhouse, Stoney Lake cottage and Friday Harbour unit. Asked why she's selling, Eustace says she's always moving forward.

"That's what I do: I love architecture and development — that's my passion in life, it's my addiction. Once a project is done, I like to do another one… or three, or four," she says with a laugh. "I like to be spontaneous. Life should be magical and an adventure." Despite an up-in- the-air-future, one thing's for certain: Eustace will create beauty wherever she lands.
---

By Shawna Cohen – *This article originally appeared in INSIGHT: The Art of Living | Winter 2017