Heading west out of Calgary on the Bow Valley Trail, one sees the Rockies gradually increase their claim on the horizon, as the prairie landscape slowly transforms into a mountainous one. The area around Carraig Ridge, between Ghost Lake and Ghost River, is known as ranching country, but it's also home to a fragile ecosystem at the edge of the mountains.

Ian MacGregor's penchant for landscapes started when he was a boy. His parents had a cabin in the vicinity, and when they retired in the 1970s, they bought an 1800s homestead on a dead-end road just north of Ghost Lake. "It's a place where you can really escape, a beautiful place that stimulates you deeply," says MacGregor, who on his own started purchasing property in the area in the 1990s.

An engineer by trade, MacGregor, now 66, is chairman, chief executive officer and president of Calgary-based North West Refining. He's led some of the country's top companies in Alberta's energy sector and is known for his multibillion-dollar oil refinery projects. Surprisingly, he can be self-depreciating about his work. — "We don't think about appearance very much; it's going to look bad no matter what you do." — which has in part driven his interest in ensuring that in a region facing intense development pressures, Carraig Ridge's undulating hills, just a 45-minute drive outside of Calgary, are given the respect they deserve.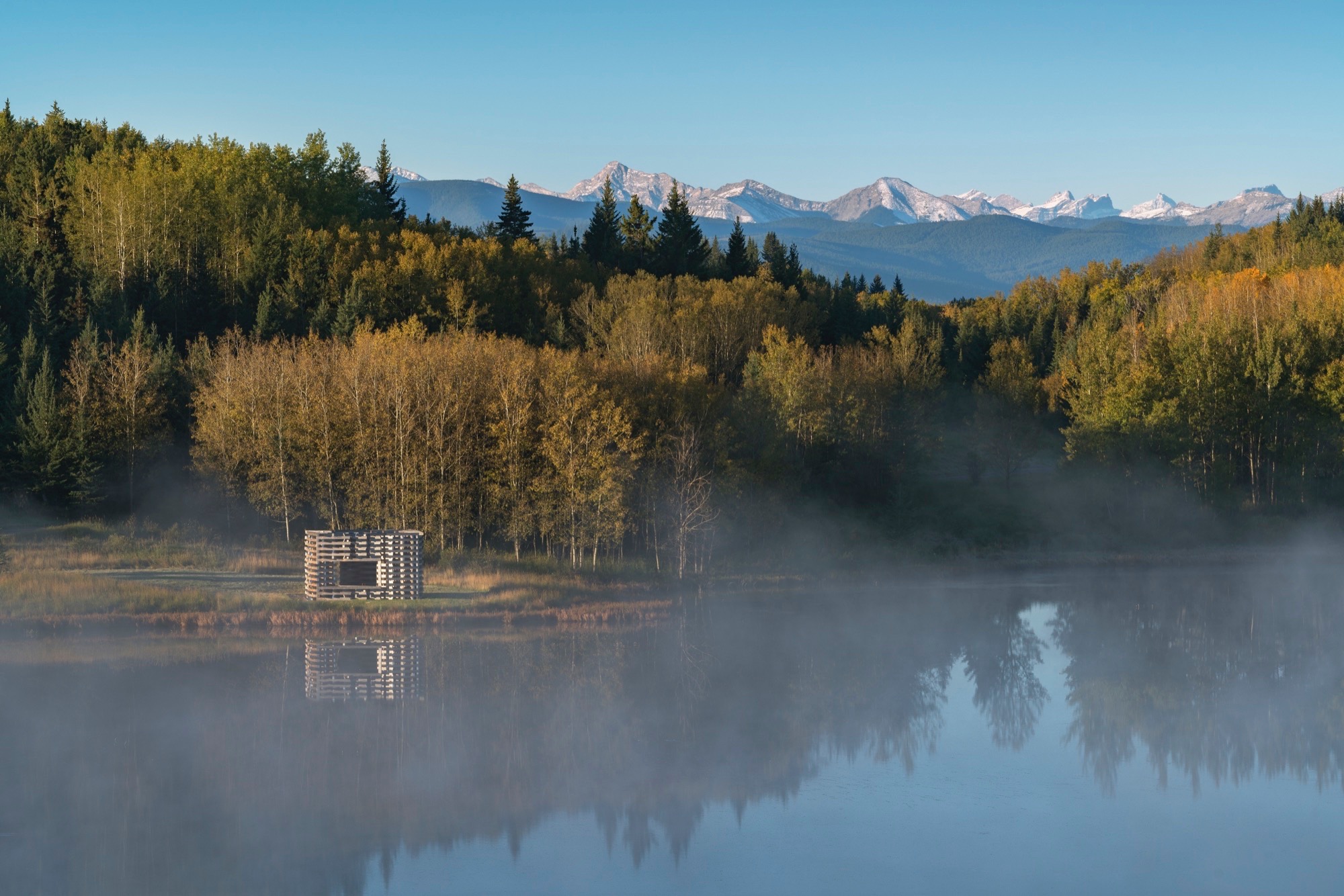 "Maybe engineers are frustrated architects," says MacGregor, who has always craved to do something more artistic. "We don't very often get the chance to do things that are beautiful.

To that end, MacGregor has spent years working with top planners and architects to make sure the completed homes of Carraig Ridge honour the landscape. Unlike the quick turnaround times favoured by large corporate developments, here, there is no rush. The plan — 44 distinctive architect-designed homes on 700 acres — will unfold slowly and thoughtfully, taking into account the distinct geography, flora and fauna that make the area unique."

Things grow slowly here at the edge of the mountains. If you cut something down, you'll never see it back in your lifetime," says MacGregor. "I started with the idea of doing something as well as possible."

This meant reaching out to some of the best architects and planners in the world. With help from his daughter Kate MacGregor, president of Calgary-based XYC Design + Development, Ian MacGregor pursued collaborators who were prepared to do the best work of their careers. "If they didn't seem to be getting it, we brought in the next person," he says. The emphasis had to be on environmental sensitivity, creativity and quality of construction, not the size of the floor plans.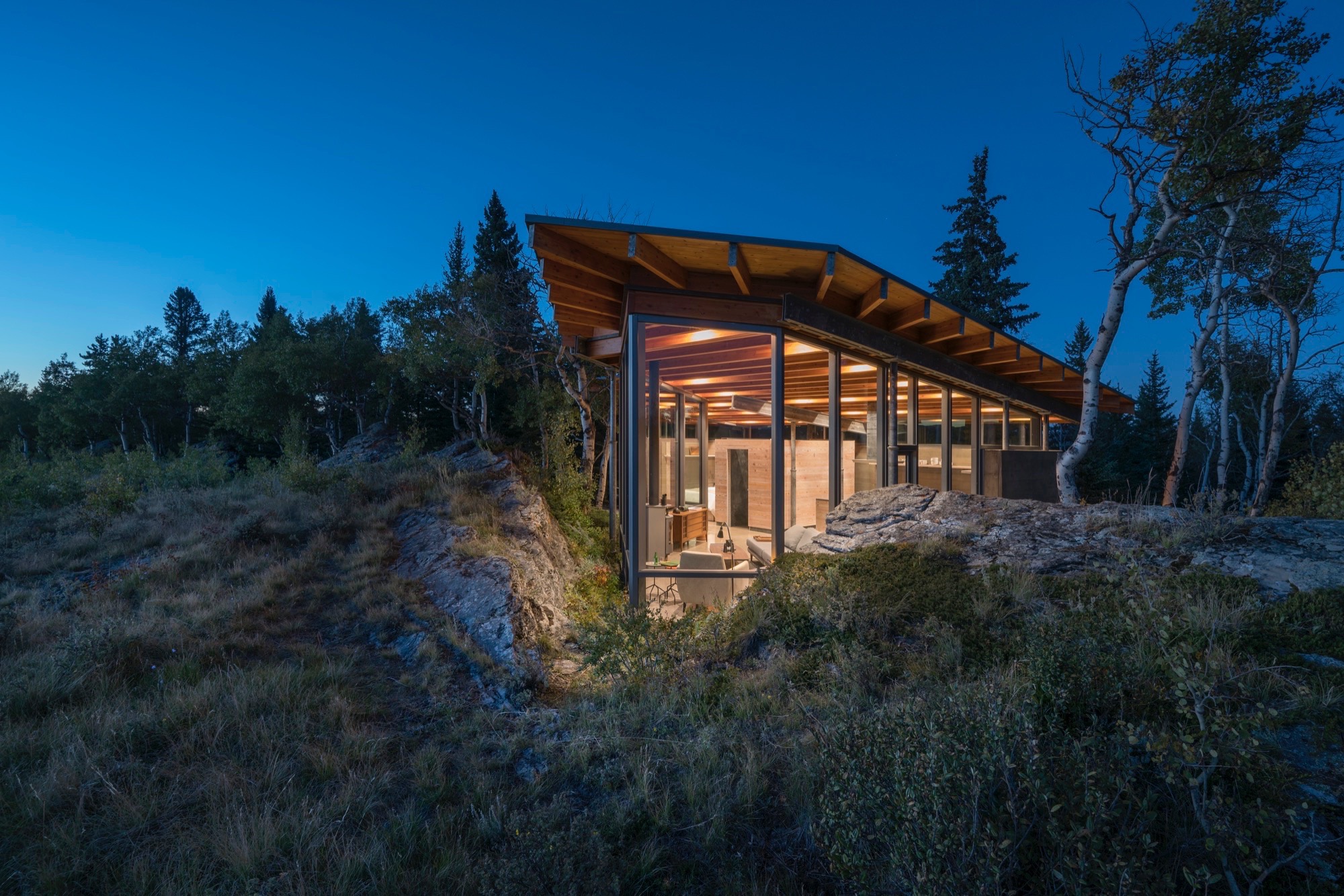 The first home to break ground on Carraig Ridge is the Rock House, designed by Seattle-based James Cutler of Cutler Anderson Architects. It is a striking concrete and glass structure set into a notch in a rock, offering panoramic mountain views, and carries a design life of 300 years. Very few trees were removed for its construction. "We tried to make it, so that when you're inside, you feel like you're outside, except you don't have the wind blowing," says MacGregor.

In keeping with his nature-first vision, he also brought in Newfoundland-born, Norway-based Todd Saunders of Saunders Architecture to build on the site and bring the community to life organically. The first of the five Saunders Architecture homes for Carraig Ridge start construction this year, but their inception and their relationship with the landscape started years ago, when MacGregor and Saunders toured each Carraig Ridge site, drew a 1:1 footprint of where each home could go, prepared preliminary designs, then went back and re-sited the buildings. Saunders's aesthetic for the homes could be described as Can-Nordic — clean Scandinavian lines, covered outdoor spaces that are conducive to all northern climates, and pitched roofs that are a nod toward traditional Alberta structures. "The angles are not typical angles, but when you look at the buildings, you definitely see the old and the new forms," says Saunders. "We wanted to come up with our version of Rocky Mountain architecture."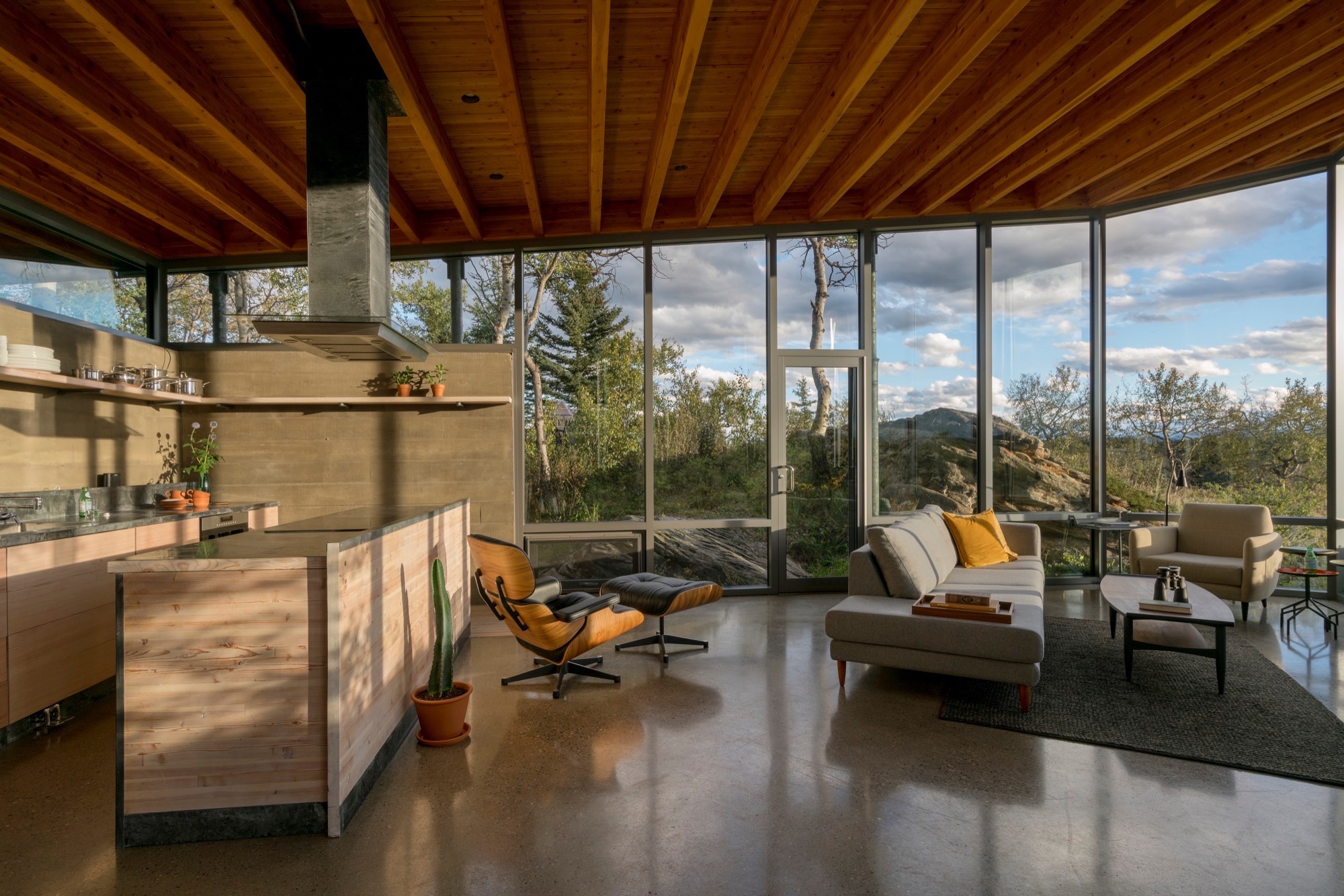 Each of Saunders's houses will use a different high-grade metal on the exterior to contrast with all-wood interiors, and he'll be collaborating with DIRTT, a Calgary-based interior design and manufacturing company that will create modular components to be assembled on-site. Though the homes are deliberately compact — MacGregor is intent on avoiding the oversized sprawl of conventional housing developments — every inch of the space provides value and beauty. The thick walls have storage built right into them, while the decks allow an indoor dinner party to effortlessly turn alfresco." I wouldn't call the houses brothers and sisters, but cousins," says Saunders. "It's a chance to do a family of structures where I can experiment from one to another, with each one playing off the next."

Being in tune with nature is not merely about sustainable buildings. To create the "living in a park" feeling, MacGregor pressed the municipal district for changes to regulations that would have forced him to divide the 700 acres into 40-acre lots — too large for residential properties but not appropriate for farming either. Instead, each home will sit on a lot of between two and five acres, with the rest of the land held in common. Rather than chop up the land into a grid, roads follow the natural contours, actively encouraging residents and visitors to slow down and enjoy the surroundings. The idea is to provide a feeling of community without any one property imposing on another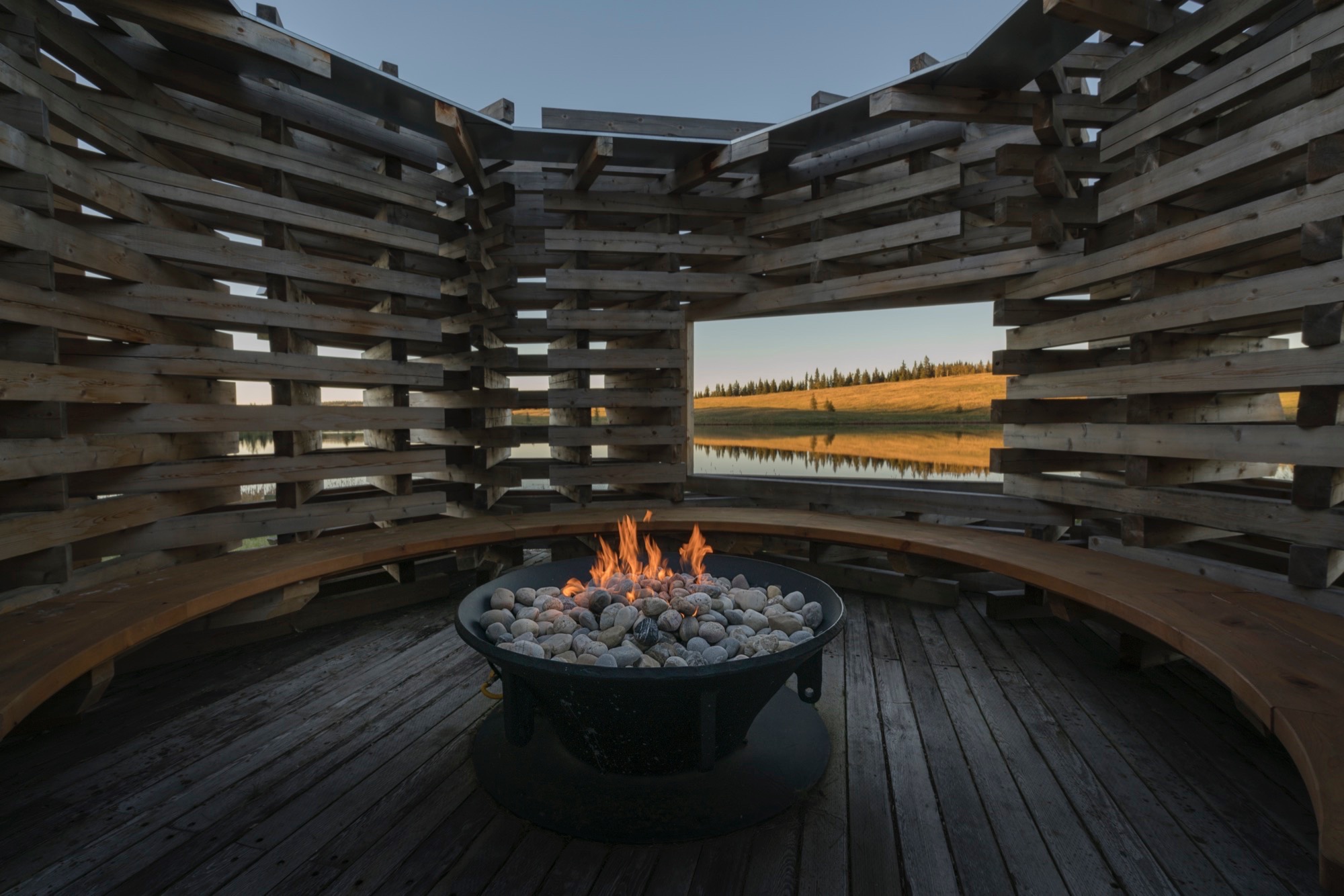 Proving his commitment to the project, MacGregor has already built an estimated 50 kilometres of walking, hiking and cross-country skiing trails on the site. There's also an adjacent 1,500-acre parcel of land he owns that's protected in perpetuity by a conservation easement. One 10-mile strip starts at Ghost Lake and goes north to Ghost River — a half-day expedition, MacGregor estimates, if you take your time.

There is the hope that this sustainable, decidedly modern architectural vision might be considered something of a call to arms for other residential developers in Western Canada. "When we're building an oil refinery, you have to make decisions quickly, and if there's a problem, you've got to solve it quickly," MacGregor says. "[Carraig Ridge] is about slowing down, doing the best work of your life without being driven by the normal pressures."
---

By Paul Gallant – *This article originally appeared in INSIGHT: The Art of Living | Fall 2017

Photos: Bent René Synnevåg