While Tofino made not be as well known around the world as places like Whistler and the Okanagan, tourists from everywhere come here to experience the brilliant mountain and ocean views of Pacific Rim National Park, while also enjoying a host of year-round outdoor activities.

Located on the west coast of Vancouver Island in British Columbia. The region also has world class surfing (if you can brave the ice-cold water) and thriving rainforests. Only 5-6 hours from Vancouver, the drive or flight to this region is part of the journey, offering beautiful scenery along the way.

Friday

If you're leaving from Vancouver, head west on the Trans-Canada Highway (Hwy 1), and head towards the Horseshoe Bay ferry terminal. After a quick 2 hour journey to Nanaimo, you'll disembark on Vancouver Island and be on your way. Make a quick pit stop at Coombs Old Country Market. This quirky and artisanal roadside stop has a restaurant, a deli and fresh produce grown in the area, but is known best for the goats living on it's grass roof.


After Coombs, head farther west on Highway 4a for about 30 minutes until you reach Cathedral Grove. Known for it's old growth Douglas-Fir trees, some of the trees in the forest can grow to be 800 years old and measure more than 9 meters in circumference. Once you've taken the time to appreciate the old growth forest, head further west on Highway 4a until you reach Tofino.

Saturday


Saturday's activity options in Tofino are abundant. In the summer, go whale watching, surfing, hiking, take a tour in a helicopter or take a boat tour north to Hot Springs Cove. Another popular summer activity is kayaking through the islands of Clayoquot Sound. For more fun outdoor ideas, you can go mountain biking, foraging for truffles, or have a beach fire at night.


In the winter, there are plenty of opportunities for storm watching. Featuring one of the wettest climates in Canada, Tofino is constantly bombarded by the remnants of cyclonic storms coming from the Pacific Ocean. Stay at the award winning Wickaninnish Inn, relax in a hot tub to the sounds of the waves crashing into the rocks, or go on a cliffside walk to take in the views. For those feeling very brave, rent a dry suit and take to the water to try Surfing.


In the afternoon, head towards town and immerse yourself in Tofino's growing culinary scene. Featuring fresh local ingredients which are in abundance, Wolf in The Fog is inspired most of all by the oceans, forests and shoreline of it's beautiful backyard.

In the evening, visit Tofino Brewing Co. and try one of their signature beers brewed on-site. The secret? Brewing small batch, handcrafted beer using high quality malted barley and Pacific Northwest hops.

Sunday


When you catch a sunny day, Tofino's many beaches offer unparalleled scenery to go for a stroll. Long Beach, Schooner Cove, Chesterman Beach and Tonquin park are all beautiful places to take in the scenery.


In the afternoon, get back on Hwy 4a for about a three-hour drive back east to Nanaimo. After you've recharged from the fresh ocean air, you'll be feeling better than ever!

Want to discover what kind of Vancouver Island luxury homes are for sale? Find your perfect luxury home and learn more about the region at Sotheby's International Realty Canada.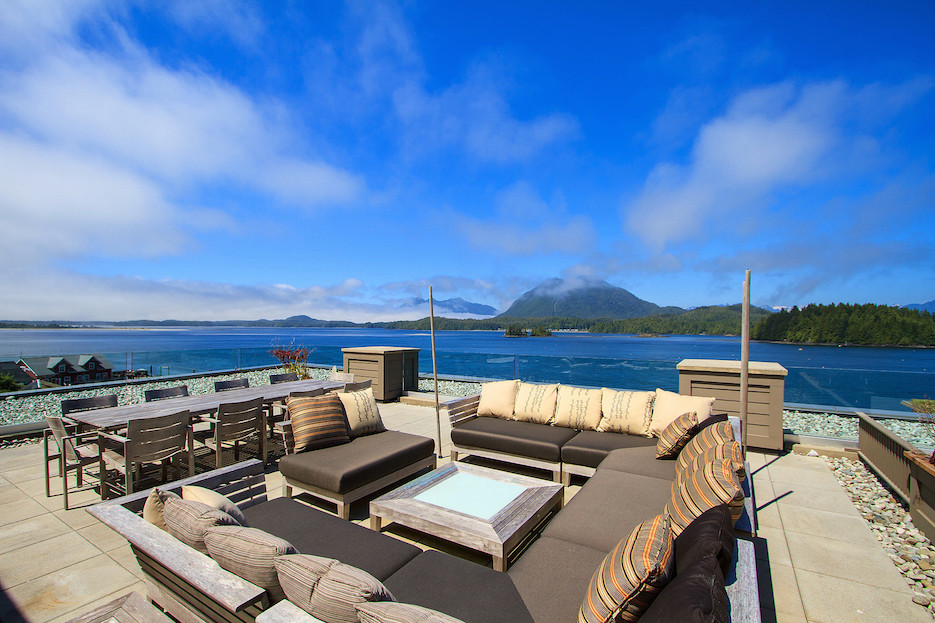 401-368 Main Street, Tofino, British Columbia
Photos: Adam Nagy (Instagram: @adnagy)