For over a decade, a robust energy sector, competitive business environment and inherent entrepreneurial spirit fuelled relentless growth in Calgary's real estate market, and record-setting sales in its luxury segment.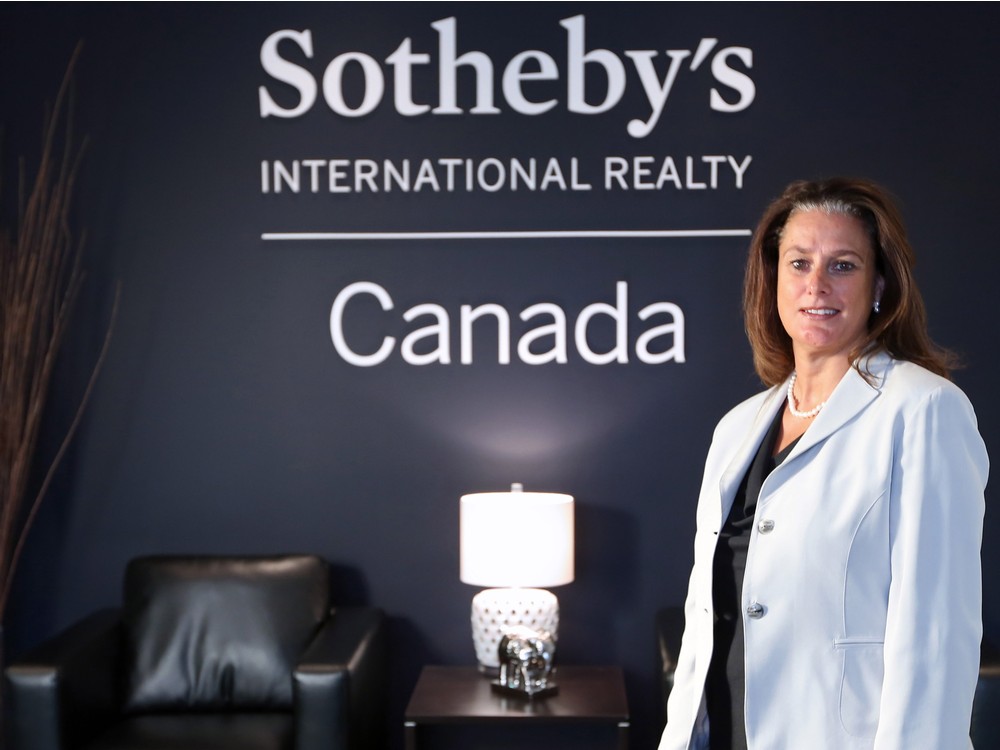 Mary-Ann Mears, managing broker with Sotheby's International Realty Canada in Calgary.
Since the fall of oil prices in 2014, continued volatility has taken a heavy toll. With uncertainty challenging the city, we sat down with Mary-Ann Mears, managing broker of Sotheby's International Realty Canada in Calgary to discuss the state of Calgary's top-tier real estate market heading into fall 2016. Alberta has experienced more than its fair share of economic turmoil over the past few years.

How has the Calgary real estate market performed in light of this, particularly in the higher end of the market, which had reported unprecedented gains for several years before the oil crash?

Alberta's uncertain economy has shaken the Calgary real estate market for close to two years, and the impact of that has been felt deeply in the luxury segment. When oil prices first plunged in mid-2014, the market maintained a degree of resiliency – in fact, the volume of real estate sold over $1 million was up 14 per cent in the second half of 2014 compared to the same time frame in 2013. By last year though, the downturn in the energy sector, job losses and the drop in the number of people moving into the city from other parts of Canada dampened people's confidence. Sales over $1 million fell 40 per cent from 2014. The market slowed because people wanted to 'wait and see'. We started to see more activity in the market by late spring of this year, when people who needed to sell had little choice but to adjust to the new reality and make their move. In the first half of the year, sales over $1 million rebounded close to 10 per cent compared to 2015.

It's been surprising to market observers that real estate prices have remained fairly resilient given that demand has fallen so sharply. What do you see happening to prices in the fall?

It always takes several months for prices to adjust when the real estate market cools. Since the start of the downturn, prices have declined by nearly five per cent. We're expecting prices to drop further this fall across the conventional and luxury market, especially in the neighbourhoods and segments where supply has built up. The reality is that Calgary is entrenched in a buyers' market and will be for some time.

In spite of the downturn, Sotheby's International Realty Canada recently broke three-year records with $8.4 million and $5.1 million luxury waterfront condos at THE RIVER. Is this a sign of returning strength in the luxury condo market?

Those sales reflect the fact that there are excellent opportunities for smart buyers and investors in today's market, and that it's essential for sellers to connect with them. At this point, it would be a stretch to say that they reflect a market trend that will continue throughout fall.
Sales of condos over $1 million were down close to 40 per cent year-over-year in the first half of 2016 – demand for luxury condos is soft. Even the conventional condo market has six months' inventory to absorb. This is a city where the single family home market still dominates.

What advice do you have for homebuyers and sellers who are trying to navigate the fall market?

It's absolutely critical that sellers do their research, get expert advice and ensure that their homes are priced appropriately this fall. It's just as important, and I can't emphasize this enough, that listings be marketed aggressively – locally, nationally and internationally.

This is the time to cast a wide net and reach as many qualified buyers as possible. As for buyers, the fall market will unearth real opportunities – smart money buys in a downward market.

*This Article First Appeared in the Fall 2016 Issue of INSIGHT: The Art of Living